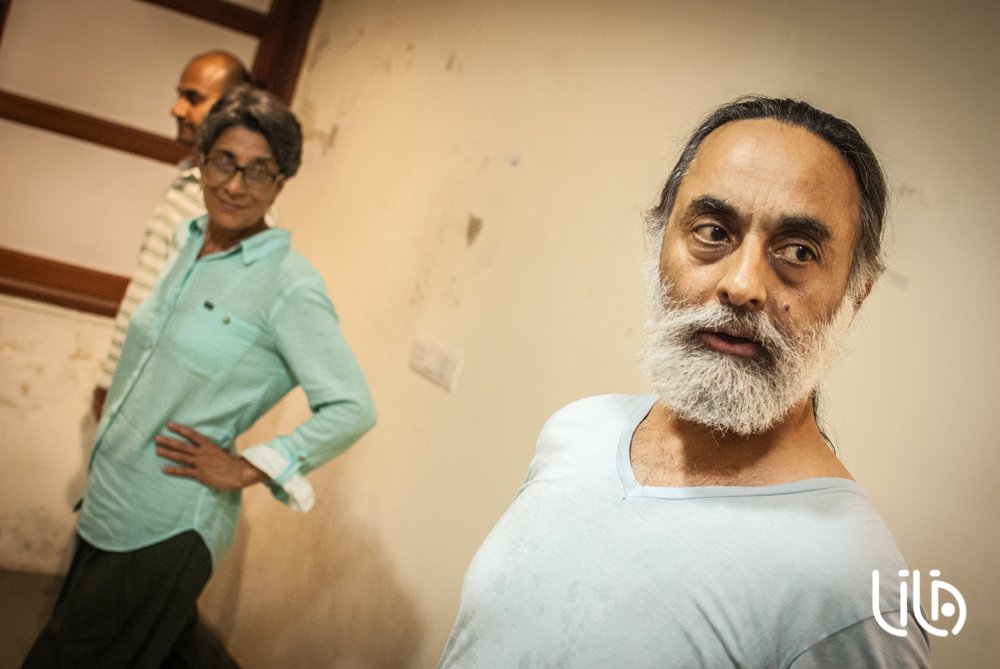 © LILA Foundation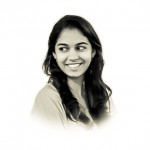 What does Yoga mean in today's world? Is it a way for people to escape the humdrum of their weary existence? What does it mean to the yoga gurus who manage to reach across the seas and make it a common practice? Where does it all originate and how has it developed through the ages? Yoga, for me, has been a way of stress release and exercise. It manages to calm the mind, almost transporting one to another dimension. However, one sees that it is rather mindlessly practiced today as the instructors inform us what 'aasan' is associated with what part of the body.
On the UN Yoga Day, Navtej Johar, introduced us to a different perspective of Yoga. While the world indulged in the more popular facets of yoga, a few of us discovered Navtej's studied views on it. He is a Bharatanatyam dancer and choreographer; trained in Kalakshetra, Chennai and with Leela Samson at the Shri Ram Bhartiya Kala Kendra, New Delhi and received the Sangeet Nataka Academi Award for Contemporary Dance in 2014. He studied yoga at the Krishnamacharya Yoga Mandiram, Chennai and has previously spoken about both, the connection and the conflict between dance and yoga.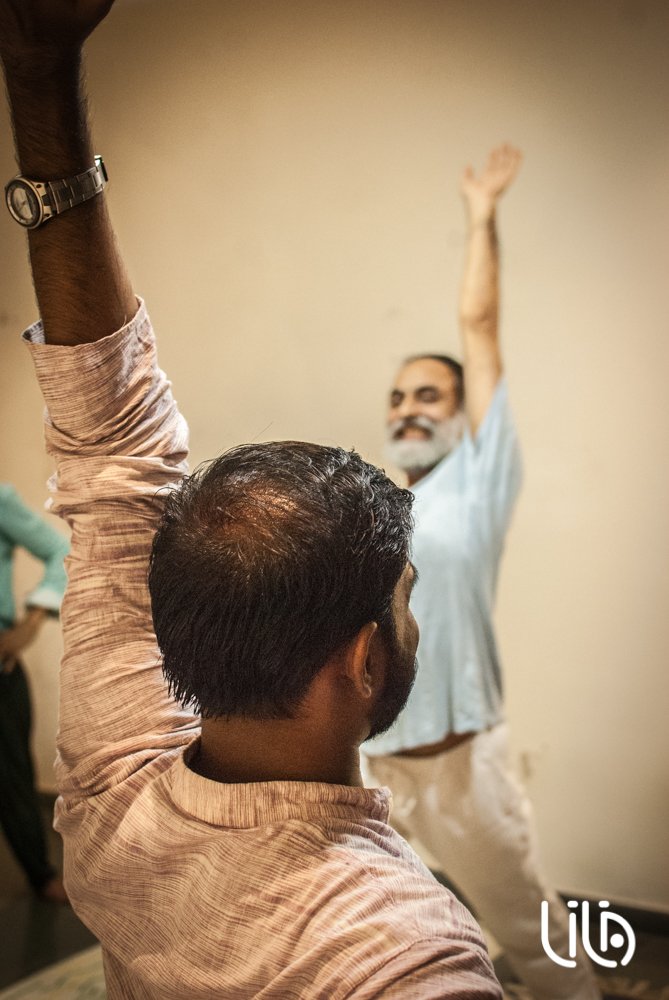 © LILA Foundation
At Nasheman, New Delhi, a group of very enthusiastic people gathered, eager to learn more about Navtej's practice. Expecting to start feeling all the aches and pains of ignored body parts, we arranged ourselves in this dynamic space. We began by stretching and figuring out balance. How one shift of the leg can make you feel a strong stretch. It's not just about that sensual shift of balance but also the focus on the breath as you bend forward that plays a part in the orchestrated movement of the body. He talks about the relation of mind, body and breath as he guides us forward. The muscles are pulled and the satisfactory pain gives way to an understanding of the self. He asks if anyone is in pain, and someone replies, "Yes, but it's the good pain!" We breathe, lean forward and completely lose ourselves in the moment.
We proceed with several other stretches, all breaking the stiffness through coordinated breaths. As I shut my eyes, I feel relaxation settling in, the unsympathetic heat of the summer long forgotten. As we end the session, we close our eyes and lie on the cool floor with our limbs stretched out towards one direction. The feeling that follows is not just of relaxation, it's beyond that.
As this first session ends, Ram Narayan, the maali, helps serve fruits, snacks and tea and coffee. Everyone grabs a coffee and sits down to listen to Navtej talk about this feeling that cannot be expressed in words. He says, "What is done here is felt somewhere else." It certainly is that way; it's felt in a different dimension, a spiritual cosmos. The relation of man to cosmos can only be understood once experienced. He talks about the ideal of humanity and how it is to realise one's swaroop, or the true self. Yoga serves as a method of doing so, its ideal being clarity of mind. However, it is independent from moksha, which is the liberation from the cycle of death and rebirth.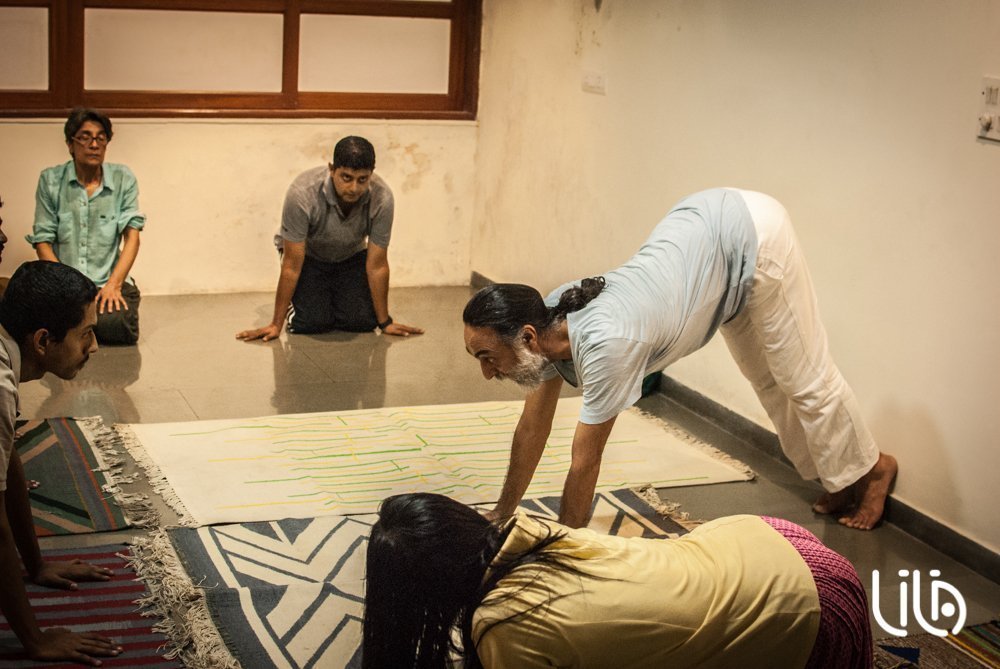 © LILA Foundation
We are made up of body and matter, the two realities separate from each other but existing in close proximity. How then does it transport us to another world? We delve deeper and suddenly the previous idea of yoga in my head begins to blur. Instead, a new opening allows a fresh understanding of the practice.
Navtej further talks about Shiva-Shakti, and the integration of the two. It refers to the 'quest for ideal' and the 'need to find it', that's where yoga seems to come in and perform its function. How do we reach out to this unknown cosmos that is a constant enquiry into our existence and standing in this world? Self-awareness and understanding of your own body, mind and Shakti seems to form the bridge here. Someone mentions Medha, the intellect and Shraddha, the faith; maybe, this is why yoga was commonly practiced among ancient ascetics. It is separate from religion; and more about spirituality and 'immortality' within a lifespan. How do we achieve this?
In the modern context, we are so involved in our fast moving lives, the deep meaning behind such philosophies and practices remain hidden. Is it only possible for those ascetics who are disciplined practitioners? As Navtej involved us in a freewheeling conversation, we became more aware of yoga as he practices it. I don't know if I'll ever truly understand what his profound words meant. However, I still close my eyes, hear my breath and let myself be taken over by this deep feeling of calm.
Anandi Mehra
Navtej Johar is a Bharatanatyam dancer, choreographer plus a yoga exponent whose work freely traverses between the traditional and the contemporary. More details here.