presented by
| | | |
| --- | --- | --- |
| | in collaboration with | |
The annual Ramkinkar Baij Memorial Lecture is an evening dedicated to the memory of legendary sculptor Ramkinkar Baij. It is an initiative of Musui Art Foundation, started by acclaimed sculptor KS Radhakrishnan, who studied under Ramkinkar Baij at Santiniketan. The Memorial Lecture celebrates the memory of the great artist, by inviting eminent speakers from various fields, bringing their knowledge into paying tributes to Baij.
The first Ramkinkar Baij Memorial Lecture was delivered by artist KG Subramanyan, and took place in Santiniketan on 24 January 2013. In 2015, Musui Art Foundation and LILA Foundation for Translocal Initiatives collaborate to bring the Lecture to Delhi, celebrating the common missions of the two Foundations:
BN Goswamy
Between the Conception and the Creation
28 February 2015, 7:00 pm
India Habitat Centre
Ramkinkar Baij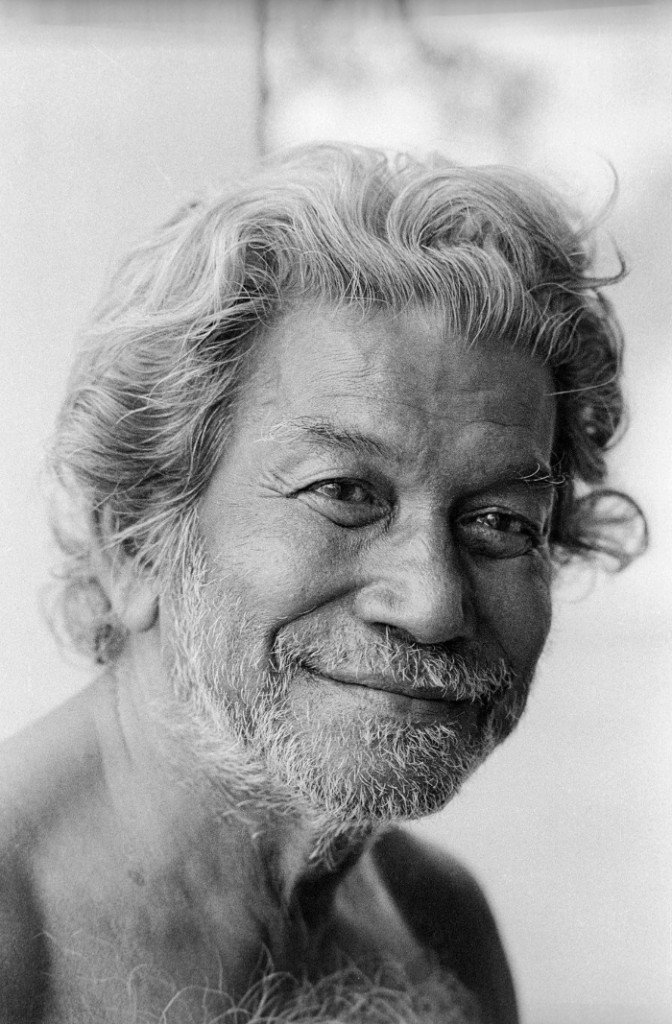 Ramkinkar Baij was born on the 25th of May 1906 in Bankura in West Bengal, into a family of little economic and social standing, and grew, by sheer dint of talent and determination, into one of the most distinguished early modernists in India art. As a young boy he grew up watching local craftsmen and image-makers at work; and making small clay figurines and paintings with whatever came his way. His talent, prodigious for his age, attracted the attention of local people, especially of the nationalists with whom he was associated. This led him in 1925, on the advice of Ramananda Chatterjee the nationalist publisher and apologist for the new Indian art movement, to make his way to Kala Bhavana, the art school at Santiniketan. At Santiniketan, under the guidance of Nandalal Bose and encouraged by its liberating intellectual environment, shaped by Rabindranath Tagore, his artistic skills and intellectual horizons acquired new depth and complexity. Soon after completing his studies at Kala Bhavana he became a member of its faculty, and along with Nandalal and Benodebehari Mukherjee played a decisive role in making Santiniketan the most important centre for modern art in pre-Independent India.
Santiniketan was conceived as a locus for artistic experimentation and resurgence rather than as a mere centre for imparting training and knowledge. This allowed talented individuals to add a social dimension and give public expression to their personal vision. Ramkinkar used this opportunity to make monumental public sculpture, undertaken entirely at his own initiative. Beginning in early thirties he began to fill the campus with sculptures, one after the other, which were innovative in subject matter and personal in style. His first magnum opus in this genre was the Santal Family done in 1938. In this larger than life sculpture he represented the tribal peasants of the region, giving the figures an iconic presence and dignified grace that was so far limited to the images of gods and the rulers. In a country where all public art-work was undertaken only at the behest of government commissioning and executed in consonance with the taste of the conservative ruling elites this was a radical departure. The use of cement and laterite mortar to model the figures, and the use of a personal style in which modern western and Indian pre-classical sculptural values were brought together was equally radical. With this seminal work Ramkinkar established himself as the first undoubted modern Indian sculptor.
The late thirties and early forties saw his emergence as a modernist thematically well grounded in the local-present, in the best Santiniketan tradition, but also open to a full range of modernist linguistic innovations in art. Already an admirer of the working class he was touched by the adverse impact natural calamities and political developments all through the forties had on their lives. And this led him to evolve as a committed artist with leftist leanings. The spectre of human suffering he saw around him led him to transform immediate facts into allegorical, symbolic and occasionally even didactic images. This gave a new thematic focus to his works, as well as an element of drama and expressive-immediacy to his execution. Coming in a period that saw the emergence of Progressive Movements and anti-Fascist expressions on the Indian cultural scene he came to be seen as a radical with a bohemian slant. But, despite his marked disregard for conventional ways and occasional expressions of vexation, he remained an irrepressible humanist who kept alive a sense of joy and faith in man deep within him.
Ramkinkar was singularly reticent and otherworldly as he was single-minded in his commitment to art and humanity. But this did not stop his work from being noticed and appreciated by other sensitive artists and connoisseurs, even if it were to remain a small group. Although his work was passed over for quite a while, gradually it began to get both national and international attention. He was invited to participate in the Salon des Réalités Nouvelles in 1950 and in the Salon de Mai in 1951. And in the seventies national honours began to come his way one after the other. In 1970 the Government of India honoured him with the Padma Bushan, in 1976 he was made a fellow of the Lalit Kala Akademi, in 1976 he was conferred the honorary doctoral degree of Desikottama by Visva Bharati, and in 1979 an honorary D.Litt by the Rabindra Bharati University.
Ramkinkar died, after a period of illness, in Kolkata on the 2nd of August 1980.
Prof. R. Siva Kumar
Ramkinkar Baij Memorial Lecture 2015
Saturday 28th, February 2015
7:00 pm – Tea at 6:30
Stein Auditorium
India Habitat Centre
New Delhi
A Memorial Lecture by
Prof. BN Goswamy
Between the Conception
and the Creation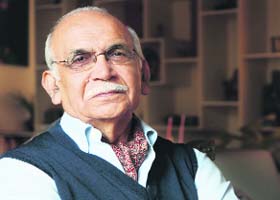 Prof. BN Goswamy, distinguished art historian, is Professor Emeritus of Art History at the Panjab University, Chandigarh. His work covers a wide range and is regarded, especially in the area of Indian painting, as having influenced much thinking. He has been the recipient of many honours, including the Jawaharlal Nehru Fellowship, the Rietberg Award for Outstanding Research in Art History, the Padma Shri (1998) and the Padma Bhushan (2008) from the President of India. Currently, he holds a Tagore National Fellowship for Cultural Research.
Professor Goswamy has taught, as Visiting Professor, at several universities across the world, among them the Universities of Pennsylvania, Heidelberg, California (at Berkeley and Los Angeles), Texas (at Austin), Zurich, and the ETH (Federal University) at Zurich. He has also been responsible for major exhibitions of Indian art at Paris, San Francisco, Zurich, San Diego, New York, Frankfurt, and New Delhi. Most recently, he co-edited the two volume study, Masters of Indian Painting: 1100-1900, which accompanied major exhibitions at the Museum Rietberg, Zurich and the Metropolitan Museum of Art, New York.
Among his many publications are: Pahari Painting: The Family as the Basis of Style (Marg, Bombay,1968); Painters at the Sikh Court (Wiesbaden, 1975), Essence of Indian Art (San Francisco, 1986); Wonders of a Golden Age: Painting at the Court of the Great Mughals (with E. Fischer, Zurich, 1987); Pahari Masters: Court Painters of Northern India (with E. Fischer; Zurich, 1992); Indian Costumes in the Collection of the Calico Museum of Textiles (Ahmedabad, 1993); Nainsukh of Guler: A great Indian painter from a small hill state (Zurich, 1997); Painted Visions: The Goenka Collection of Indian Paintings (New Delhi, 1999); Piety and Splendour: Sikh Heritage in Art (New Delhi, 2000); Domains of Wonder: Selected Masterworks of Indian Painting from the Edwin Binney Collection (with Caron Smith; San Diego, 2005); I See No Stranger: Early Sikh Art and Devotion (with Caron Smith; New York, 2006); The Word is Sacred; Sacred is The Word: The Indian Manuscript Tradition (New Delhi, 2006), and Indian Paintings in the Sarabhai Foundation (Ahmedabad, 2010).
∾
tiNai EcoFilm Festival – Goa, January-February 2014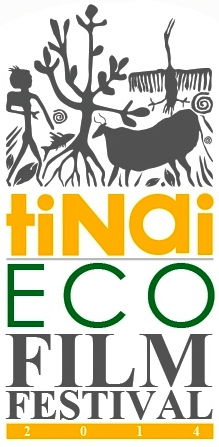 LILA's cultural mission includes the facilitation of an organic understanding of the act of living in our world and times. Through our translocal vision, we identify cultural expressions springing from specific earths, and nurture them so that they ramify and spread themselves into new skies. We gather eco-sensitive practices from various traditions, we create contemporary applications for those, and we collaborate with like-minded actors in various projects towards such results.
Accordingly, LILA is collaborating with the Department of Humanities, Birla Institute of Technology and Sciences, Pilani, K.K. Birla Goa Campus to organize the tiNai Ecofilm Festival on 31 January and 1 February 2014 at BITS Pilani, Goa Campus. This first annual Ecofilm Festival is organized by BITS Pilani and tiNai, a forum working on the promotion of ecocriticism in India, formerly known as OSLE-India. The Ecofilm Festival will present 50+ ecological and environmental films with insightful content to students, ecoenthusiasts, activists, journalists and filmmakers.
In the Tamil Sangam literature of the first centuries C.E., the term tinai denoted the modes used to classify poetry. In other words, tinais were devices for categorizing poetry, based on the nature, location, mood and type of relationship represented by the poems. Each tinai was vitally linked with a particular landscape and the imagery associated with that landscape – its flora, fauna, people, climate and topography. These were woven into the poems in such a way as to convey specific moods.
As a publicity partner of the tiNai Ecofilm Festival, LILA considers it very significant that the organic worldview as found in the Sangam literature is being reclaimed and promoted by the festival.
Send in your entries to this unique documentary fest. Please visit the TEFF website for more details.
You can see our one pager for TiNai EcoFilm Festival here.
∾
RaedLeafPoetry – Hyderabad, November 2013

When it comes to poetry, LILA is a believer – we stand by William Blake: "Poetry fettered, fetters the human race."
At LILA, we think of poetry as not just a mode of expression, but an attitude towards life. It is an attitude, our attitude, that believes in possibilities. Poetry for us is at once the fantastic "journal of a sea animal living on land, wanting to fly in the air" (Carl Sandburg) and "the most beautiful, impressive, and widely effective mode of saying things" (Matthew Arnold).
LILA's creative play is also illumined by the sense of lightness that Basho's poetry speaks of. It is that lightness which makes a poem's form and its content present themselves like a clear "river flowing over its sandy bed."
Revealing and representing our multi-faceted engagement with all things poetic, and our commitment to lend a poetic spirit to everything that we encounter, LILA now collaborates with Rædleafpoetry India (RLP India) to launch the Rædleafpoetry India Award 2013. LILA is RLP India's Cultural Partner for this Award programme.
All poets writing in English and above the age of 18 can apply. There is no submission fee!!!
All entries must be submitted online on or before August 6th, 2013. Poets can either participate in the Long Poem category or the Short Poem category. The total award sum of INR 40,000 and citations will be presented at the award ceremony, in November 2013. Prize-winning entries will be published.
The Judges for RLP INDIA AWARD 2013 are Ranjit Hoskote, Arundhathi Subramaniam, Inua Ellams, R.K Singh and Kala Ramesh.
Please check submission guidelines and FAQ on the RLP INDIA website. If you have any submission-related queries, send RLP an email. Check out the RLP website for more details.
You can see our one pager for RaedLeafPoetry here.
Ramkinkar Baij Memorial 2015 – Delhi, 28 February 2015