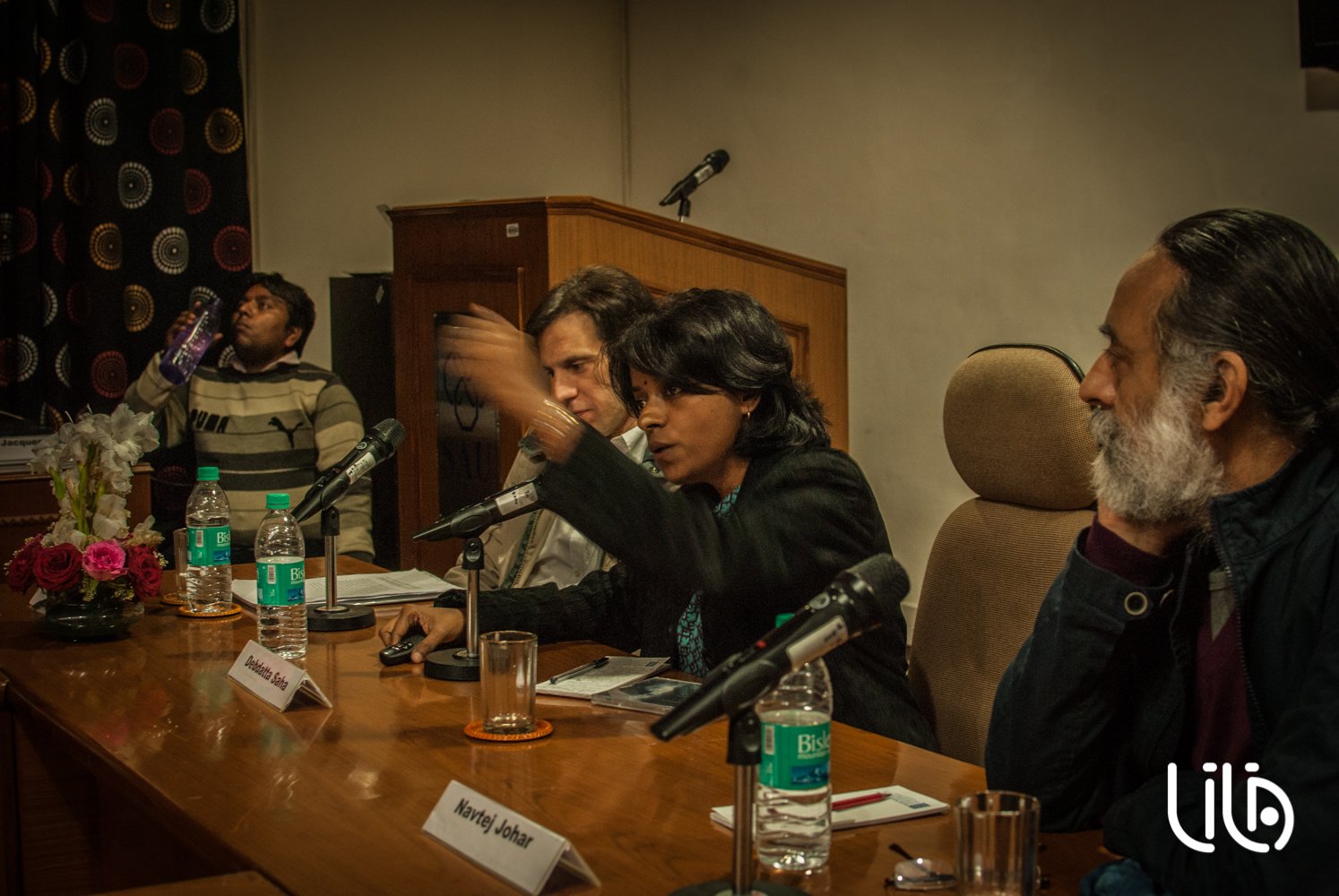 © LILA Foundation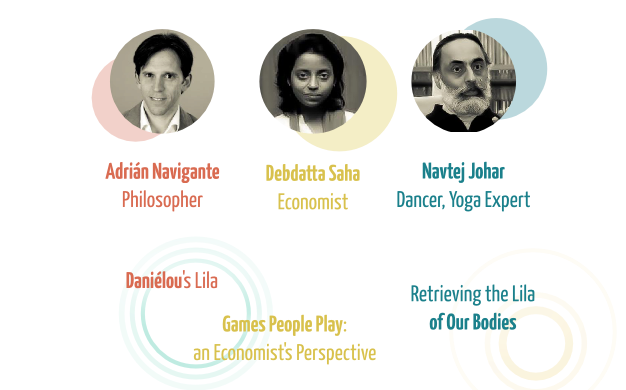 Lila: The Choice Play of Governance
in collaboration with FIND and South Asian University
Saturday 7 March 2015
South Asian University,
New Delhi
Lila: The Choice Play of Governance explored Lila, the play, from different backgrounds and sensibilities — philosophy, economics, physical traditions — in an effort to understand how personal choices are made in play, without losing the lightness and cohesion of the social act, and vice versa. This is an initial step towards realising our commitment to evolve organic governance methodologies for our fragmented times.
This event continues our collaboration with the South Asian University, and initiates a new collaboration between LILA and FIND – India-Europe Foundation for New Dialogues. The LILA-SAU collaboration aspires to create a new movement in interdisciplinarity in the South Asian Region. The LILA-FIND collaboration will continue with three events in the next two years: the FIND Indialogue forum in September 2015 in Zagarolo, Italy, the LILA Menso symposium in February 2016 in Delhi, and 'Differences', FIND's international discussion forum, in October 2016 in Rome. We will also attempt to prepare, design and release publications for a new, in-depth thinking joining European and Indian traditions.
Speakers
Adrián Navigante, Director of Research and Intellectual Dialogue, FIND.
Debdatta Saha, Assistant Professor of Economics, South Asian University.
Navtej Johar, Dancer, Yoga Expert, Founder, Studio Abhyas.
Programme
Kavita Sharma


President, SAU

On the LILA-SAU Collaboration
Jacques Cloarec


Honorary President, FIND

On the LILA-FIND Collaboration
Rizio Yohannan Raj
Entering the Play
Adrián Navigante
Danielou's Lila
Debdatta Saha
Games People Play: an Economist's Perspective
Navtej Johar
Retrieving the Lila of Our Bodies
Exchanges with the audience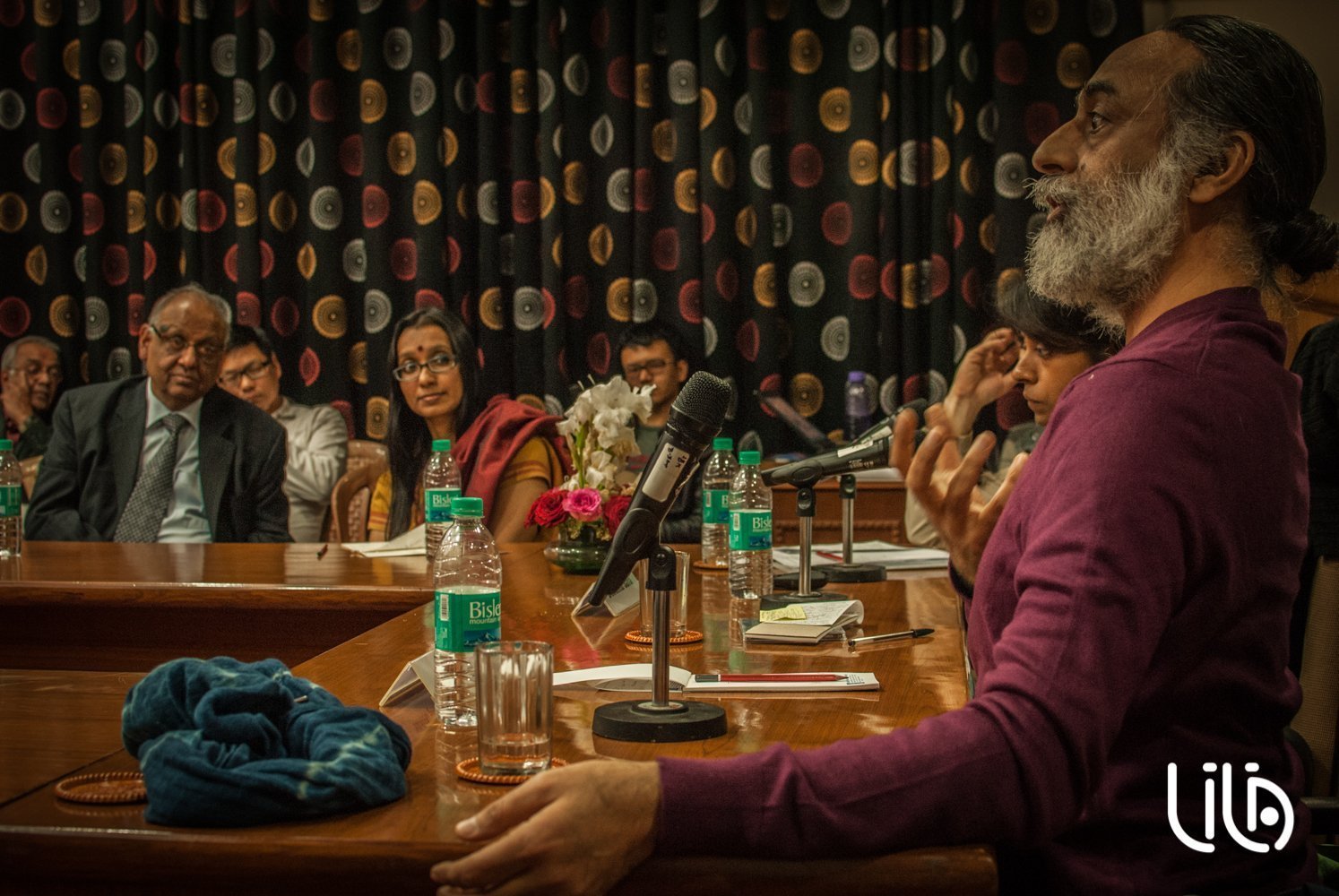 © LILA Foundation


LILA Menso is LILA's forum for exploring the immense possibilities of profound reflection and associative thinking that our 'mind' offers us. It brings the focus back on the paradoxical play of living, revealing the urgent reclamations by the slow, reaffirming the directness of the abstract, celebrating the transferability of the seed. It places philosophy back at the heart of the socio-cultural sphere.
Ambitious in its general conceptualisation and rigorous in its specific selection of topics and speakers, each Menso event designs itself to be a unique moment of collective thinking, on the content just as on the form.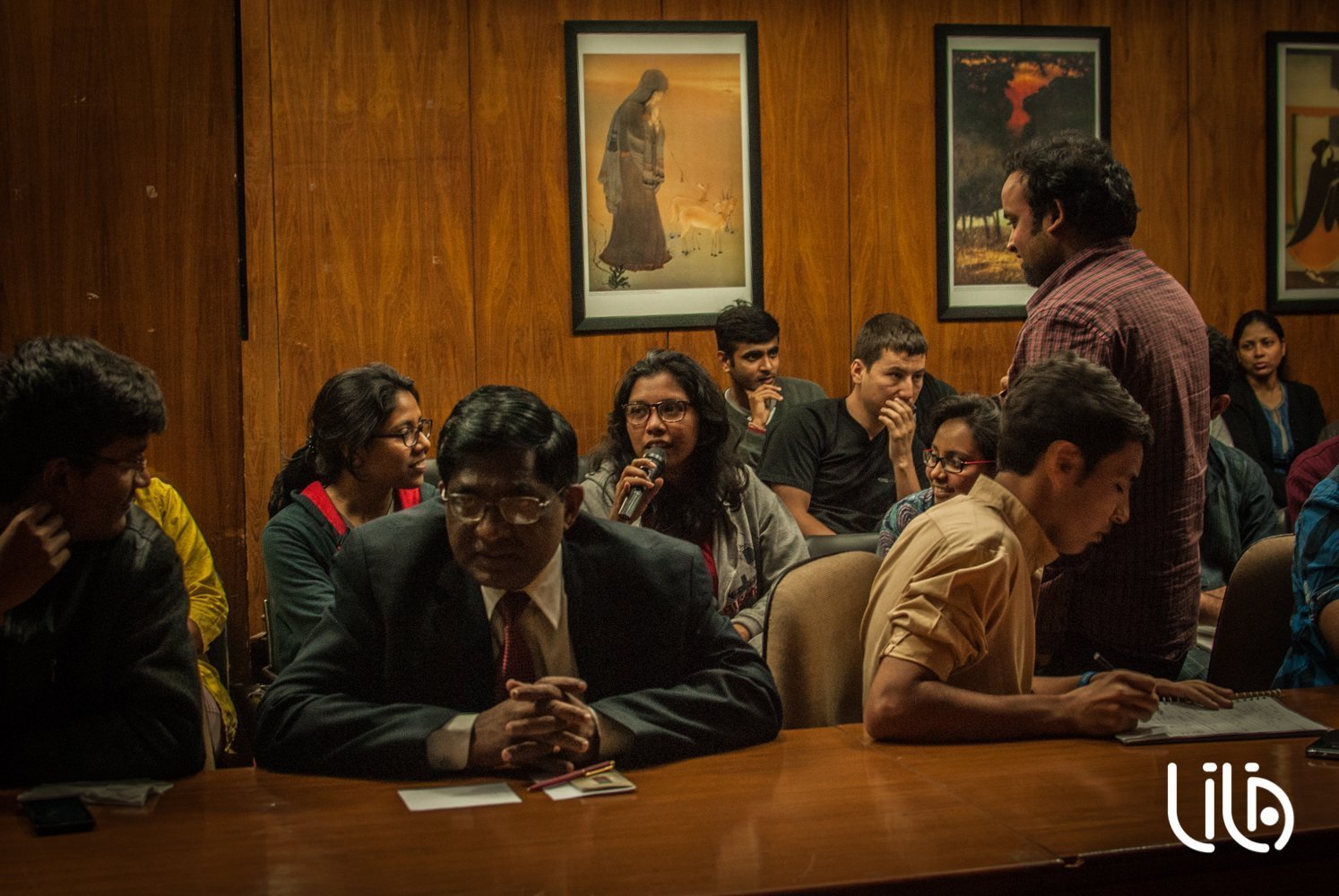 © LILA Foundation
The wait had been long to return to the crossroads, to the organic romance of this familiar yet deceitful opposition. Indeed: there is lightness in the serious, and seriousness in the light. Lila, the play, rejoins the realm of decisions, of choices; surrender and detachment merge again with the most active of engagements; immediacy and vision come back together. For the launch of its new banner for reflective thinking and philosophy entitled LILA Menso, the foundation brought together three very special kinds of players, to undertake a new event concept and a unique thought exchange. On this Saturday 7 March 2015, speakers, partners and audience accepted to play a game that started right outside their doorstep, as the skies found amusement in also inviting an unexpected springy rainfall… Yes: with Lila, the play is cosmic!

Three plays and three players thus, exploring and appraising the relevance of the idea of Lila, from its earliest philosophical roots to its most concrete and immediate illustrations today. Lila has gone a long way, almost hide-and-seek-ing, here a familiar reference in some of the major episodes of India's spiritual history, there changing forms and names as it zigzagged through more marginal and subversive currents of thought and practice. Today, where is Lila to be found? And, as we are more than ever in need for genuine alternatives for our life, our society and our governance, what are the insights that Lila has kept for us?

Player number one: Adrian Navigante. The philosopher set the scene, and combined conceptual clarifications and creative interpretations to recall the potentials and surprises of the idea of Lila. His reference on this occasion: Alain Danielou, celebrated French indologist, player of words and music, who spent several decades in India in the mid 20th century to study the arts and the darsanas. But what role did Lila play for Danielou, he who was primarily attracted to the pre-Vedic traditions, true 'prehistory' of Hinduism, still by then free of this key-idea as an independent concept? Where is Lila, when even its name is nowhere to be found?

Hiding in our oldest past, Lila stays masked as it plays out around us. And, at times, by luck or coincidence, one of its avatars emerges from a seemingly unrelated field of knowledge. Second player: Debdatta Saha. The economist returned a few decades behind us, to revive the intuition of Hungarian polymath John von Neuman and his Game Theory. von Neuman's fundamental rethinking of economics and exchanges suggested that humans take decisions not in the form of rational assessments of available parameters and information, but more through a complex series of intuitive responses to the actions of their immediate co-participants. Repeating the scenario of the classical Ultimatum Game, Debdatta engaged the members of the audience in stating their response to a basic and simple, yet ambiguous setting. Your partner is given the task of distributing 100 units of money with you, but you cannot discuss the share: either you accept the amount, or no money is given to both participants. Across the hall, the responses vary widely, highlighting the importance of our cultural backgrounds in the ways we search for creative solutions to the most common questions of everyday life.

Everyday life: a running concern and passion for our third and last player. Navtej Johar, dancer and yoga expert, embraced Lila as he continued travelling back to the subtle routes of his philosophical inspirations, between Yoga and Samkhya – a journey he already entered on the occasion of his September 2014 PRISM lecture. Navtej repositioned the body as a key-player in the alternative and subversive worldview that Lila can offer us. Indeed, it is through the body, and for the body, that the play offers its possibilities, yesterday just like today. This plural lineage of philosophical materialism has insisted, through the centuries, that all our efforts of transformation should also turn into immediate and tangible effects. These traditions remind us that 'matter matters', and that the struggles of our political imagination are also to be directly linked to the overall contempt of our society for the body. "Governance today needs to facilitate rigorous and mindful, hands-on engagement with the material at hand," commented Navtej, "that is, all the 'stuff' that we are made of, that we live with and amidst: our bodies, our homes, our streets, our food, our air, our trees, our rivers, our drains, our garbage, our speech, our clothes, our earth, our bricks, our gadgets." Reclaiming a sensibility to all details, bringing together ideas and forms, the scope of Lila calls for a deeper, but also more engaging practice of governance: the play of governance is truly one that can unfold only through the intimate contribution of all its players.

Samuel Buchoul