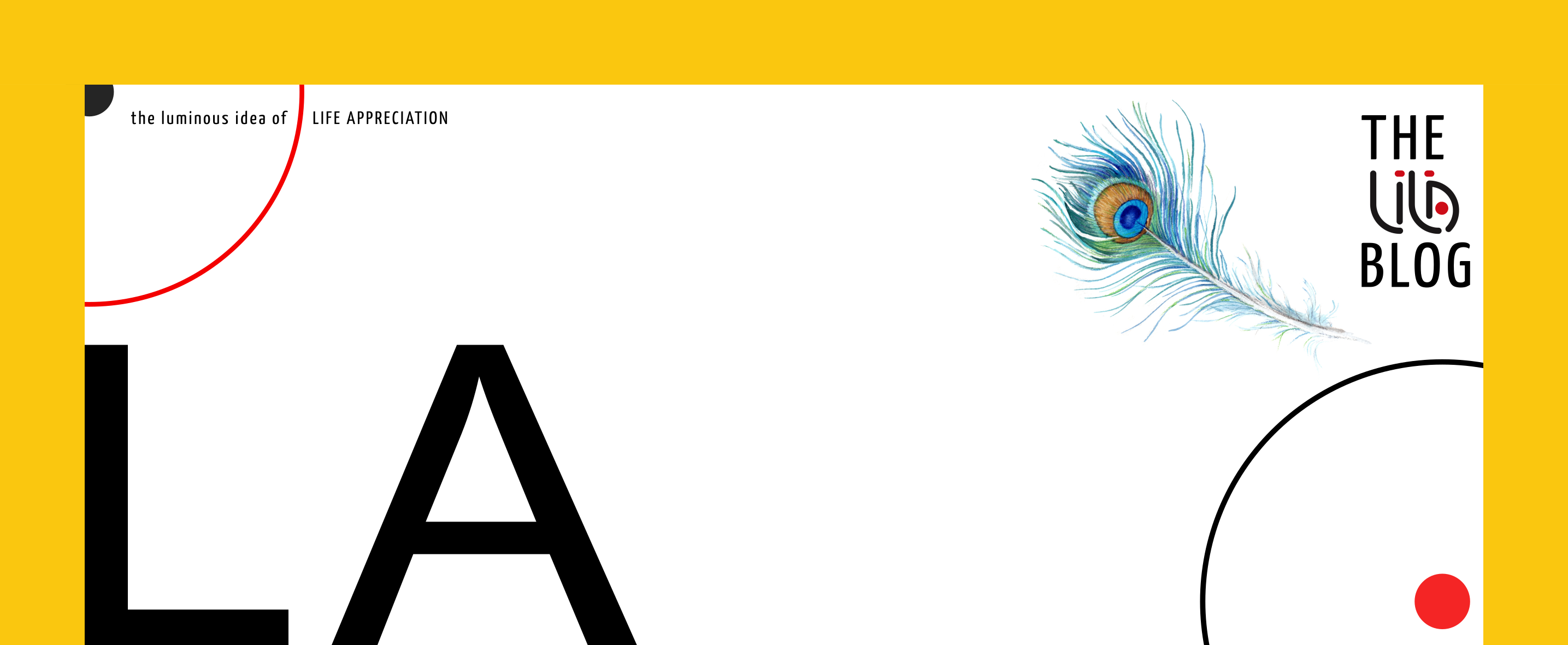 Of Dastans and Telling Tales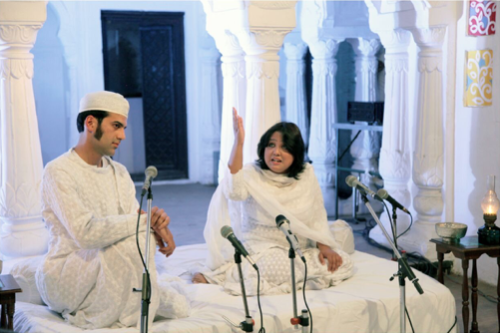 Fouzia performing with fellow dastango Fazal Rashid
I met up with Fouzia Dastango at a bustling café under the assumption that it wouldn't be rife with human interaction in the late afternoon. As it turned out, I had to scramble to find the last empty table in a relatively quiet corner. Fouzia arrives in a few minutes, eyes perpetually sparkling with thought, and purposefully settles into the chair opposite. Words expressing my thoughtlessness in choosing such an inept venue for the interview gush out like an anxiety inducing waterlog through a floodgate, but she dismisses them. I infer she adapts as well as the revived art form of dastango has done to the protean world that more often than not seeks to leave the best behind. The word dastango is derived from the persian word 'dastan' which means story and 'goi' which means telling. A simple compound that represents a history or tradition much more complex and nuanced than its derivation. This beautiful oral tradition depends on the ancient practice of narrating epics, with words as the sole tool that the artist can utilize to evoke vivid imagery; of distant lands, travels and adventures that have lost their romance in the age of globalization. But art has always been a reflection of the world, and this tradition too has adapted to the contemporary world with the efforts of twentieth century dastangois who have ingeniously created modern renditions such as adapting Satyajit Ray's 'Gupi Gayen Bagha Bayen' into a dastan. Fouzia has performed 'Dastan Gopi Ki' for children at various schools alongside fellow dastango Valentina Trivedi.
"How do you engage the children? Doesn't it take more props and visual stimulation to amuse them?
I am glad you asked that question. I have performed for children on various occasions and they were quite raptured. We have adapted so many children's stories and plays into forty-five minutes long dastans and children have enjoyed it thoroughly.
Bache deewaane hojaate hain!
This versatility and flexibility of this art in the modern world is what truly intrigued me. Our conversation shifted to the notion of flexibility and Fouzia's view on the manifestation of the tradition through various time periods was enlightening.
Are there enough records that illustrate how dastango was practiced in history?
Yes there are quite a few texts and memoirs on the various storytellers and their stories but that is hardly important. I believe that art evolves with time. As it should
. Isme koi rigidity nahi honi chahiye
! Now, I don't need to insist that there needs to be a white blanket and a katora in order to perform. Only yesterday they called me to ask if I can perform while sitting on a chair, as there is no space for audience to sit on the floor. Of course, there is no problem. I am sitting here aren't I? And I am telling a story! Could you claim this as a delegitimisation of the art?
Through her dastans, there is an effort to immerse art into the local, which is where it essentially originates. After my conversation with Fouzia, I could ascertain that the relevance of dastango, especially in the way she imbibes it, lies in this immersion into our immediate reality. The incredible malleability that can be observed in the revival of this tradition suggests that there is movement towards tying art to its origins. Art loses its authenticity as soon as one regards it as this elite construction that resides above and beyond the common man and his or her surroundings, despite taking inspiration from this very gritty reality. Fouzia explains how her future projects focus on the local, which in her case are Delhi and its inhabitants.
So what sort of dastans are you working on for the future?
Mera bachapan purani dilli ki galliyon mein beeta hain, daadi naani ki kahaniya aur kisse sunkar.
I know delhi. I know the zubaan of Delhi and hence my future projects would be based on what I know best. I am working on this new project with Mr Daanish Iqbal and Mr Sohail Haashmi to record and document the various tongues of Delhi. For example, we want to present how women used to argue with each other
, kaise ek doosre ko kosti thi
, or how dhobis conversed. These are little voices that have been pushed to the dark edges and now we plan to bring them to light. You go to old Delhi and you will see how people still talk in these old dialects.
A part of history is revived, but not as dead and preserved little showpieces, but as a living past that has transitioned into the future without encroaching upon the main stream. There is an apparent simplicity in story telling, but the storytellers have used this platform in ingenious ways. Fouzia has even trained some female students in an attempt to create mental health awareness through dastans. Arguably, an artist's greatest accomplishment is to let her creation thrive in here and now. To evolve if necessary, and remain relevant to the narrow streets and its inhabitants from where it draws inspiration. To attempt, like Fouzia, to simply yet passionately narrate the stories of the '
deewani aurte and paagal addmi'
of Delhi.
Chahat Rana
 is currently pursuing a liberal arts degree in English literature, the only thing Chahat has done is to read and write. So she writes:the good, the bad and especially the ugly. She believes that words weave messages and hence good expression is not just a literary necessity, but a responsibility.
CATEGORIES
CONTRIBUTORS
BLOG TEAM