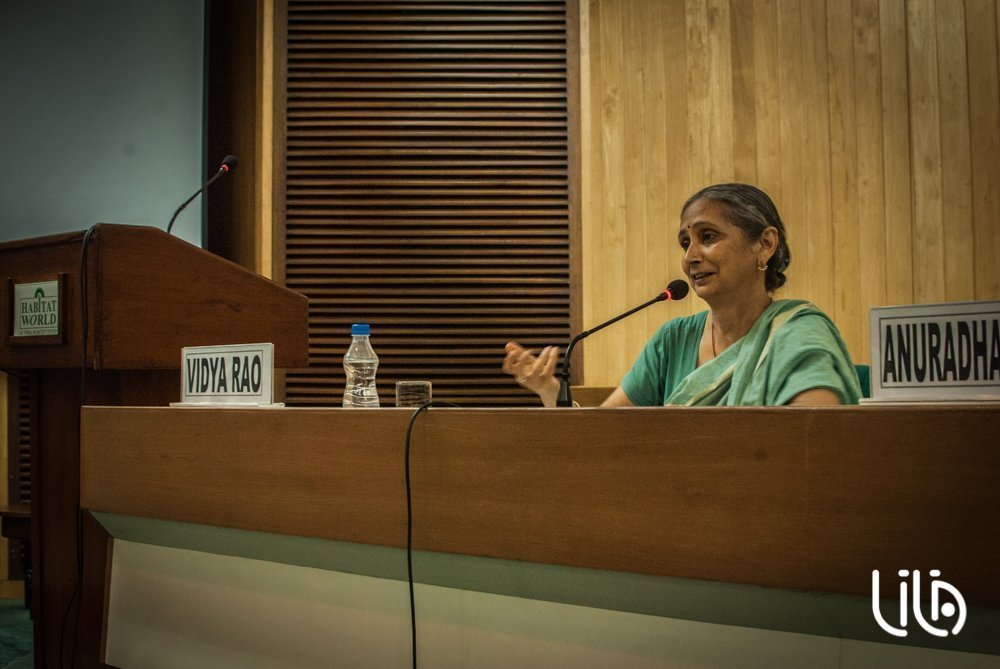 © LILA Foundation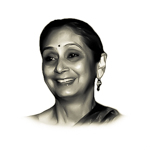 Vidya Rao is a performer of thumri-dadra and ghazal. For many years the disciple of the legendary singer, the late Vidushi Naina Devi, she has continued her study of this form under the renowned Vidushi Shanti Hiranand and has also received taleem from Vidushi Girija Devi. Her initial training in khayal was under the late Prof. B.N. Datta and thereafter under Pandit Mani Prasad. She has performed at national and international forums, has lectured and conducted workshops and lecture-demonstrations, and has composed and sung for theatre, film and dance. She has also researched and written extensively on music and the performing arts, focusing on gender and musical form. Her most recent work, Heart to Heart: Remembering Nainaji, is a memoir of life with her guru Naina Devi. Vidya Rao has been Visiting Professor at the School of Arts and Aesthetics, Jawaharlal Nehru University, New Delhi, and Visiting Fellow at the Centre for Advanced Study, Jadavpur University, Kolkata.
Anuradha Kapur, previous Director of the National School of Drama, will chair the lecture and moderate the discussion. Her directorial work has widened the scopes of categories and genres, in collaboration with visual and video artists as well as filmmakers. In 1989, she was among the founder members of Vivadi, a working group of painters, musicians, writers and theatre practitioners.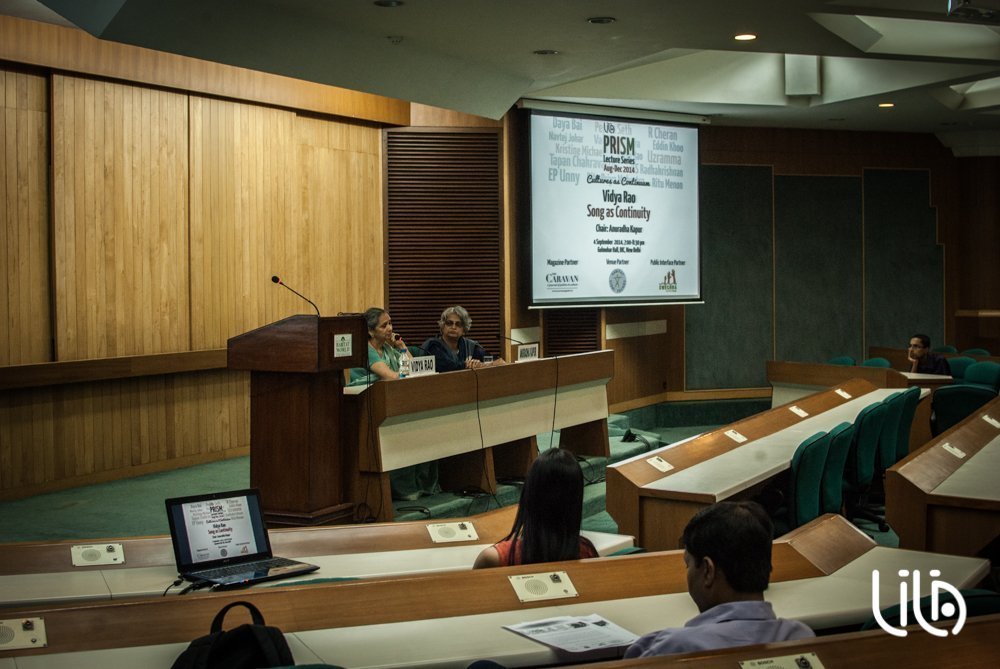 © LILA Foundation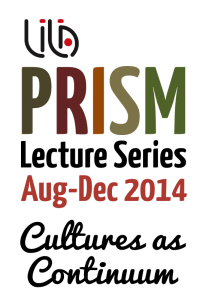 The lecture: Certainly, the traditions of song and music in India are an example of a centuries long and continuous tradition. Yet, I need to ask: what exactly do we mean by 'continuity'? If by this, we mean an unchanged tradition, handed down exactly as it was, then this description would not fit the real world of music. For, within the continuities of musical traditions passed down from guru to shishya, of songs and bandishes sung over generations, we still see discontinuities, changes. These changes, in fact, make the tradition richer, more interesting, and enable it to live, to be meaningful over time and space. But we also see that despite many small and big changes, there is much that remains the same. My sense is that music and song bring us to the understanding that continuity of, and changes in traditions are not inimical to each other. It is the very fact of change, discontinuities even, so much a part of these living traditions, that are, paradoxically its very sense of continuity.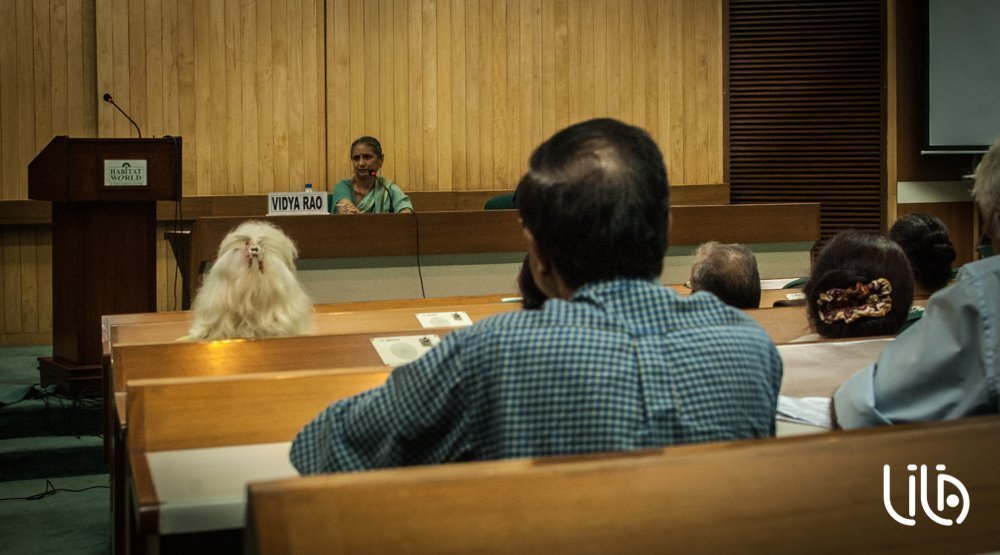 © LILA Foundation
Through the small changes, the tangents, the idiosyncrasies, across decades and regions, a genre grows, expands and relocates. "With Thumri, continuity and discontinuity are not sufficient words. With song traditions, one needs to break those categories." In the fourth lecture of the LILA PRISM Lecture Series 2014, Thumri-Dadra performer and writer Vidya Rao invited the audience for a journey through the dis/continuous history of the Thumri genre. "In India, we say one should never seek to know the source of a river!"

Vidya Rao led the exploration of Thumri's evolution through a dozen audio excerpts from performances, twelve halts illustrating departures, alternatives and junctions. The examples started with Malka Jaan, one of the earliest singers ever recorded in India, in 1904. At the time, Thumri was performed by courtesans for the entertainment of an elite male audience and for their patrons, with whom they often also were involved in sexual liaisons. But, more than just channels for the sensuous, the Thumri singers influenced their cultural environments. "In the 1930s, 1940s, when we tried to redefine Indian culture, Indian music, Indian tradition, also came the question of how to define appropriate Indian womanhood. Thumri singers, sensuous, performers and therefore in the public arena, relatively free (freer than 'respectable' household women) did not fit this recast notion of the Indian woman, nor did their music fit the idea of what was appropriate Indian culture. Both the form and the social context of performance changed, as did the composition of audiences, the musicians themselves, and even the audience's expectations from a performance.

As recording quality improved, singing styles also changed. Simultaneously, as has always been the case, each singer would subtly, consciously or even unconsciously introduce variations and changes in ragas and bandishes. In the process, the Thumri genre itself evolves, undergoes metamorphoses.

Change comes about even with shifts in social conditions. For instance, as populations encountered a collapse of the existing agrarian system, resulting in the large-scale migration of males to newly emerging cities (though not limited to males alone), genres of folk songs such as bidesia became popular. These get absorbed into the classical genre of thumri, carrying with them the anguish of that historical moment.

Thumri changed also with the shifting of patronage from court and mehfil to the modern, somewhat impersonal concert stage. Siddheshwari Devi and Begum Akhtar were among those artistes who successfully negotiated that shift. Through Thumri, the singer addresses the magical unity of the body: its fluid identities; the spiritual and the erotic; the self and the other; the transcendent, and the earthy.

While Thumri changes, it remains gently transgressive, peacefully subversive. Through recordings of Faiyaz Khan and Sharafat Khan, Vidya Rao showed how singers such as Faiyaz Khan seem to open up the gayaki to other completely different genres. Thus, in places it seems as if Faiyaz Khan is introducing elements of sozkhwani, a genre of lament. Elsewhere, he renders a dadra of yearning with a certain totally unexpected mischievous air. And we see how in different recordings of the same dadra by Faiyaz Khan, the bandish changes in its presentation, while the very same bandish as sung by Sharafat Khan is again quite different. Many a time, the artiste plays with genres, delighting in the performed evocation of the very absence of borders. "How to use verses that are not part of the text of a song? The singer plays with various identities, shift of voice and address." And, Vidya Rao explained, this spirit of subversion is at the very heart of Thumri. "It is sometimes said that the words of Thumri are romantic and erotic, but that these are metaphors for the spiritual. We may accept this interpretation for a moment – but wouldn't that be true for Qawwali too?" Music traditions have carried the heritage of a confident refusal of hierarchy between desires of the body and aspirations of the soul. "The two come together in our being. One should not shy away from either of them."

A captivated and learned audience attended the talk. Responding to an attendee mentioning the expected literacy demanded by the genre, Vidya Rao insisted that Thumri, indeed, all music, is primarily about the delight of listening. Music creates and invites us into a magical space. "We are capable of entering those spaces. Learning and appreciation are essential for a student of music. But it also important to understand that most important question – who you are." Dancer Navtej Johar completed: "Thumri is basically a conversation. A conversation made of three components: scale, confidence, and anxiety. The anxiety of the Thumri slowly evaporates, as confidence grows."

Another attendee mentioned the words of Semmangudi Srinivasa Iyer: "My music is just memory." How is the Thumri singer connecting to memories and recollections? Vidya Rao responded by celebrating the proscription of writing or recording a lesson in music pedagogy. "Depending on one's memory means accepting also that there are some things one will forget. And only by forgetting, can you find a space for yourself. There, you don't have anything. Only you can be present. In this sense, teachers leave you free to become yourself – and that is their greatest blessing." Presence, embodiment and the grace of the body's natural responses… Anuradha Kapur, chair of the evening, ended on an inspired note: "Body," she explained, "is a very special kind of archive. It is an archive only accessible through its use…"

Samuel Buchoul, in consultation with the speaker