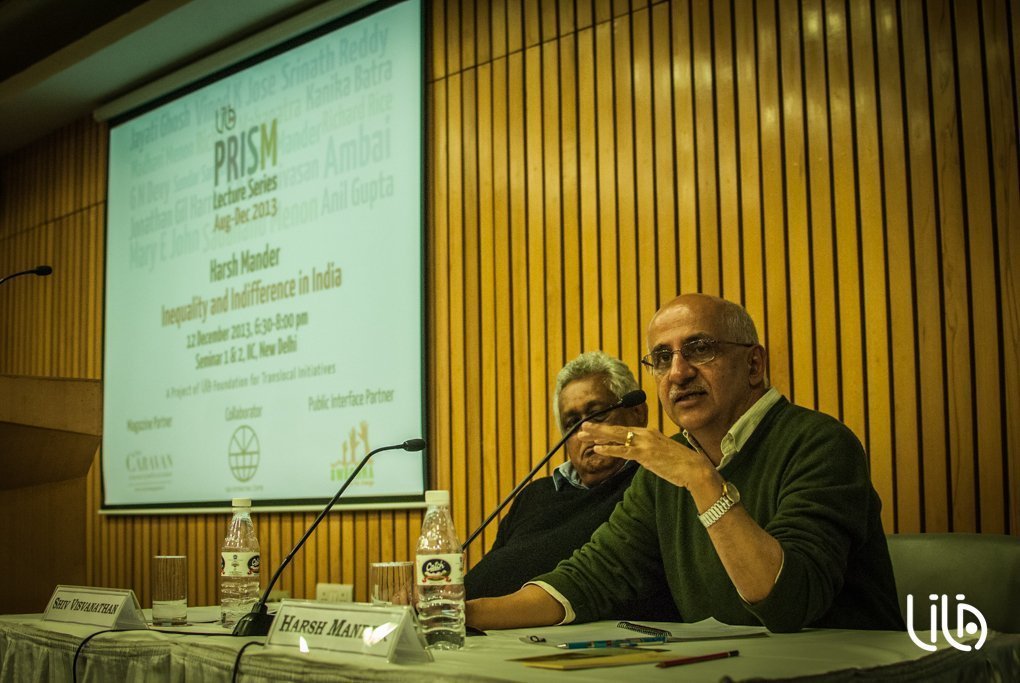 © Samuel Buchoul for LILA Foundation
Thursday 12th, December 2013 – India International Centre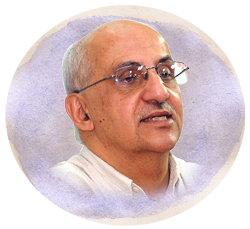 Harsh Mander, social worker and writer, works with survivors of mass violence, hunger, homeless persons, street children, minorities, bonded workers and other marginalized people. He engages with these disadvantaged groups in many ways: direct work with these communities, and as a writer, commentator, policy advocate, researcher and teacher. His books include Unheard Voices: Stories of Forgotten Lives, The Ripped Chest: Public Policy and the Poor in India, Fear and Forgiveness: The Aftermath of Massacre, Fractured Freedom: Chronicles from India's Margins, Untouchability in Rural India (co-authored), and his newest Ash in the Belly: India's Unfinished Battle against Hunger. He regularly writes columns for the Hindu and Hindustan Times.
Shiv Visvanathan, Professor at O P Jindal Global University, Sonepat, will introduce the speaker and moderate the discussion. He was Professor at Dhirubhai Ambani Institute of Information and Communication Technology (DA-IICT), Gandhinagar and has held the position of Senior fellow Center for the Study of Developing Societies (CSDS) in Delhi. He has also taught at the Delhi School of Economics. Shiv has held visiting professorships at Smith College, Stanford, Goldsmiths, Arizona State University and Maastricht University. He is author of Organizing for Science (OUP, Delhi, 1985), A Carnival for Science (OUP, Delhi, 1997) and has co-edited Foulplay: Chronicles of Corruption (Banyan Books, Delhi, 1999). He has been consultant to the National Council of Churches and Business, India. He is a regular columnist to newspapers like The New Indian Express, Indian Express and The Deccan Chronicle and The Asian Age. He also contributes to popular magazines like Outlook, India Today, Governance Today and Tehelka. His interests center on cultures of knowledge, Cognitive Justice (a term he coined), popular culture, urban studies, the sociology of corruption, sociology and philosophy of science, history of technology, social movements, globalization, culture and the politics of environmentalism, disaster management and futures.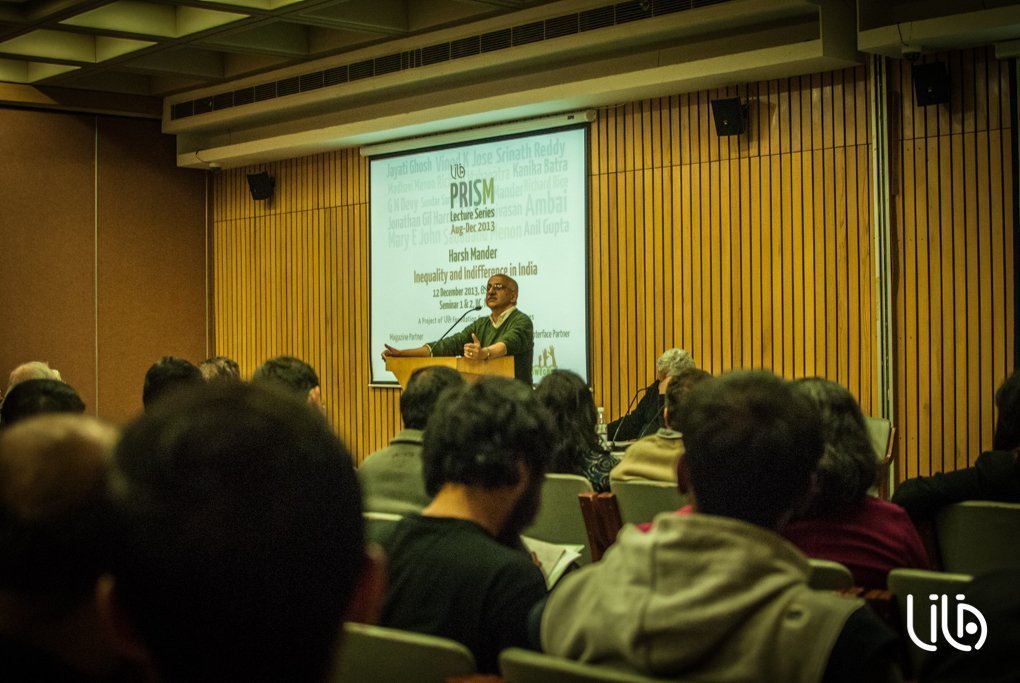 © Samuel Buchoul for LILA Foundation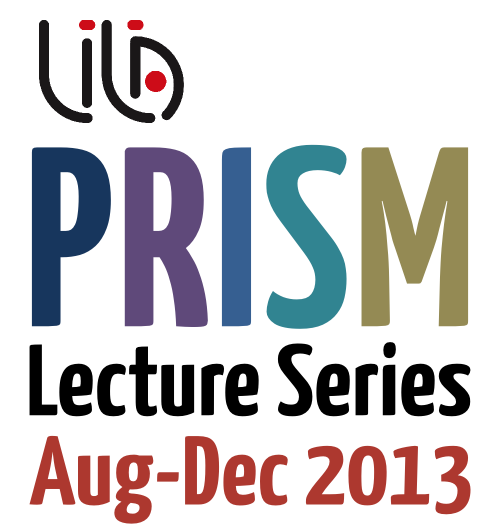 The Lecture: "Inequality and Indifference in India discusses two striking markers of our times. The first is the exile of the poor from the conscience and consciousness of people of privilege: our extraordinary indifference to pervasive and avoidable human suffering that we witness around us daily. Hunger, homelessness, discrimination and violence face conspicuous absence of outrage, and a striking cultural comfort with inequality. That the accident of where a child is born continues to determine her life chances, the limits of her wealth and social standing in later life, is still too widely considered unproblematic, inevitable, tolerable, and even legitimate. The second striking marker of this age is the legitimisation of prejudice and discrimination against people of 'different' faiths and cultures; the crumbling, in significant sections of middle-class consciousness, of centuries-old traditions of pluralism and a lived tolerance of diversity.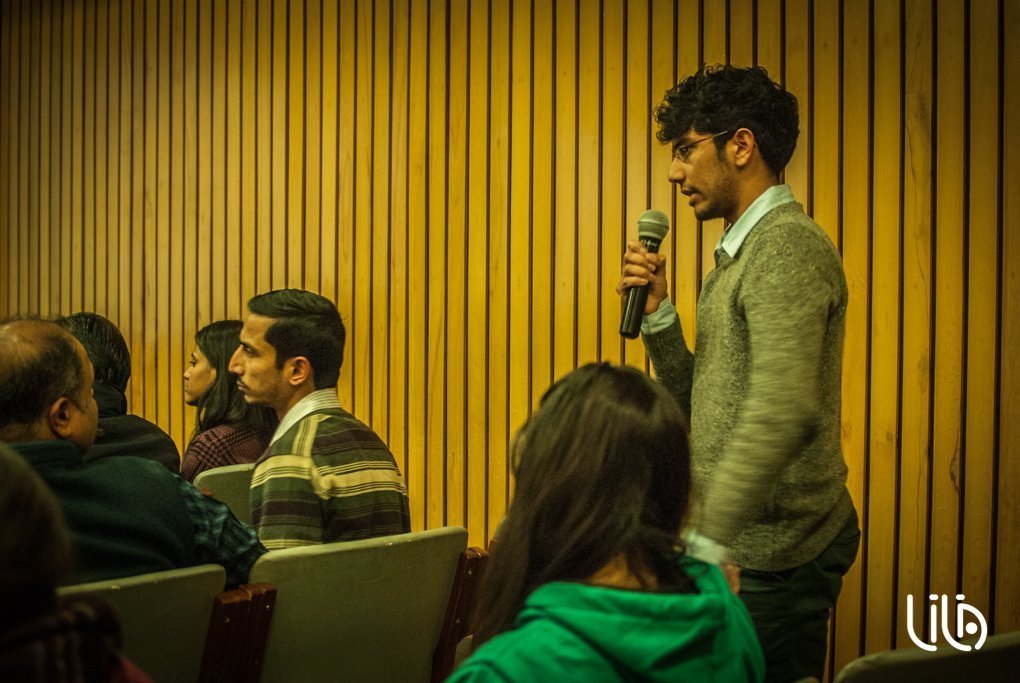 © Samuel Buchoul for LILA Foundation
Harsh Mander's LILA PRISM Lecture on "Inequality and Indifference in India" was an insightful study on the unending quest of humanity to make a just society possible. Shiv Visvanathan, who served as Chair during the lecture, set the tone of the evening by mentioning the complexity embedded in Harsh's understanding of the world.

Harsh, following Amartya Sen's The Idea of Justice, began by placing three features as the fundamental triggers of our search for justice: empathy, dissent, and love of freedom. They make this search a universal category. Of these, he positioned empathy at the heart of his quest.

Right from the start, Harsh's words were poignant, as he brought home to us the integral connection between empathy and imagination. One must have the power to visualise and feel another person's experiences. And if one is dealing with failures in empathy, one is actually talking about loss of imagination. The inequality and indifference that we see in India today thus owes primarily to our loss of imagination.

Harsh referred to the public sympathy that the December 16 rape aroused — that moment of mourning was also a moment that could starkly make one realize the frontiers of empathy. Here, we could begin to perceive the limits of empathy as the frontiers of violence, too.

At this point, Harsh's discourse slipped into a storytelling mode. Our understanding of the homeless cannot be separated from our understanding of sexual violence in the country, and the two form an area where the concomitance of empathy and violence is particularly visible. There is a limit to our empathy when a homeless woman is exposed to the fear of being raped, minute after minute for years on end. There is a limit to our empathy when a child in the riot-torn Gujarat describes rape as the act of making a woman naked and setting her on fire. There is a limit to our empathy when a Bajrang Dal activist vividly relates his own violent attack of a Muslim woman, while his wife listens and smiles appreciatively. There is a limit to our empathy when Manipuri women go in front of the army headquarters and take off their clothes in protest. We could be protesting against the rape of Nirbhaya, but how do we negotiate our limits of empathy in the case of the Kashmiri women exposed to gang rape? And can we extend our empathy to those who committed rape? How did the seventeen year old rapist come to such a pass? Every day we confront the limitation of our imagination in such instances.

Problematising the question of empathy, Harsh went on to discuss the Indian middle class, and two of its characteristic features, which perpetuate this loss of imagination. First is the exile of the poor from our conscience and consciousness, and second is the relegitimisation of prejudice.

When we exile the poor from our conscience, we don't realise that many a time, we are not what we are through merit, but through privilege. If we remain blind to our privilege and someone's lack of it, we will simply continue to term the vulgar as glamorous. This blindness is profoundly set through structural ideologies. There are three normative frameworks that we use to justify equality: the caste system that considers inequality as a given, the class structure that promotes and sustains hierarchies, and the globalised economy that justifies the making of money at any cost.

This situation calls for solutions both deep and numerous. How can we make our public spaces and public policies inclusive? Why is corruption used as an excuse to veto only food and health programmes for the poor, and not controversial defence and other deals? Why can't we handle the poor sharing the same physical space as we do? How do our children learn to discriminate and think that inequality is acceptable? Why don't we try to understand our own responsibility in perpetuating inequality?

About relegitimisation of prejudice, it was the Muslim question that concerned Harsh largely. Why do we look at Islam as a community that has a monopoly over the history of violence? How do we place our irrational hate towards Muslims? How is it that two communities that have lived together for ages suddenly start killing each other? Why do we spread stories that resonate with our prejudices—like the love jihad story that wreaked havoc recently?

Harsh concluded his lecture by making an appeal: can we turn love into an act of resistance; could we discover love as a revolutionary act? He cited the example of the Langar as a paradigm in this connection, where love is used as a tool to effect equality. How can we reclaim love as the foundation of our society? Gujarat shows that we can do it — during the riots, for every act of violence, there were three acts of kindness. Love has inspired ordinary people into extraordinary action in times of crises. Harsh related the story of an old woman in the riot-struck Gujarat, who lamented that she could not anymore allow herself to give as much as she wanted, to someone who came to her with a need. Our love must be aligned with such a sensibility: the greatest sense of loss for a human being is the loss of her capacity to give.

Shiv Visvanathan rightly observed that Harsh's storytelling mode, using poverty and violence as two basic frameworks, is no longer dealing with political categories, but civilisation categories. For the same reason, his moving away from the secular political frame into a space confronting religion is a profound shift.

The Q&A section highlighted the complexity of the issues under scrutiny. It revealed the doubts, the contradictions and the tentativeness inherent in the understanding of the ideas of inequality and indifference, especially in a country like India. What made the evening poignant was the thought it inspired; beyond an intellectual exercise, the lecture was indeed delivered and received as a reflexive discourse. Thank you, Harsh and Shiv, for sharing your time and engagement.