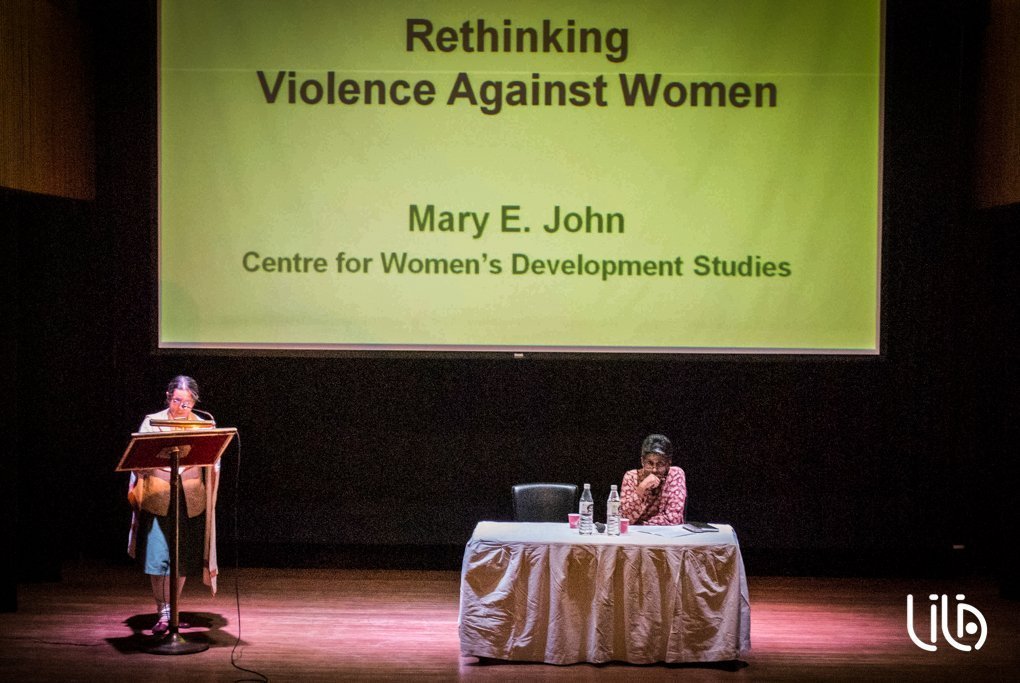 © Guillaume Gandelin for LILA Foundation
Monday 11th, November 2013 – Alliance Française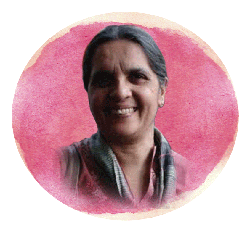 Mary E. John is currently Senior Fellow at the Centre for Women's Development Studies, New Delhi. She was Director of the Centre from 2006-2012 and prior to that Associate Professor and Deputy Director of the Women's Studies Programme at JNU from 2001-2006. Her areas of interest span the cross- and anti-disciplinary fields of women and gender studies; she has been working in and writing about feminist politics for over two decades. She is presently Co-Chair of the UGC Task Force on Issues of Safety for Women and Youth on Indian Campuses. Recent publications include Women's Studies in India: A Reader (2008, Penguin India); the co-authored Planning Families, Planning Gender: The Adverse Child Sex Ratio in North India (Books for Change, 2008), and guest editing Seminar on the issue of Democratizing Knowledge: A Symposium on Reforming Higher Education (August 2011). Mary John is now working on a book on Feminism.
Kalyani Menon-Sen, feminist researcher and activist, introduced the talk and moderated the discussion. She has been working for over twenty-five years on issues of women's rights, particularly the impacts of neoliberal economic policies on women. She has contributed to critiques of urbanisation policies in India and is closely involved with struggles against eviction and dispossession of the working poor in Delhi. She has written and campaigned on issues of violence against women, particularly state violence and its linkage with economic policies. Kalyani is a member of Gender At Work, an international collective of practitioners working on gender issues in organisational settings.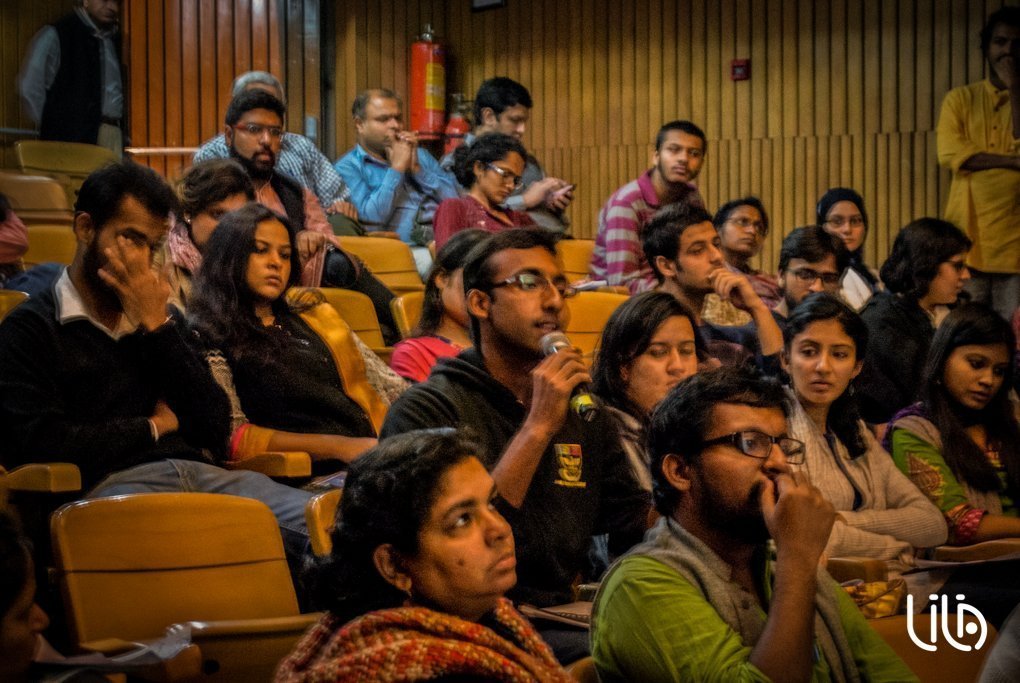 © Guillaume Gandelin for LILA Foundation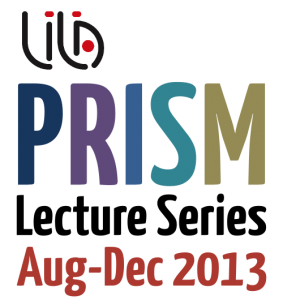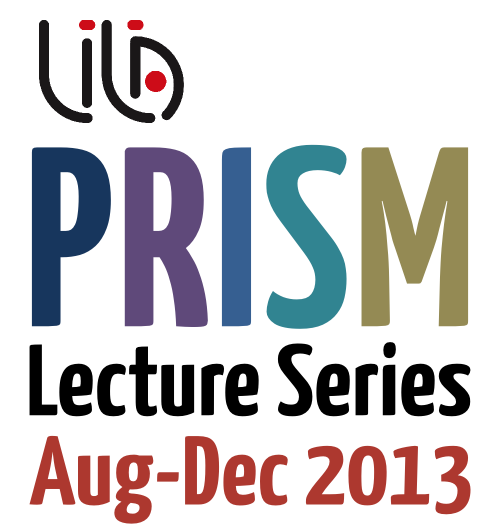 The Lecture: "Re-Thinking Violence Against Women" discusses how there can be no doubt that violence against women, especially sexual violence and rape, has gone well beyond being headline news. Something extraordinary happened in the wake of the Delhi gang rape of December 2012, whether at the level of the scale of the protests, or the range of institutional responses both negative and positive. Contestations through speaking and writing have also been prominent. This lecture seeks to contribute to this moment by opening up to further analysis of the following. First, the commonsense experience regarding rape as the most heinous of crimes. Second, the construction of normal and 'aggravated' sexual assault by the law. And third, new feminist thinking on rape culture and impunity. It will be suggested that the universal framing of violence must go beyond gender and patriarchy and take the risks of including those structures – both everyday and institutional – that divide both women and men.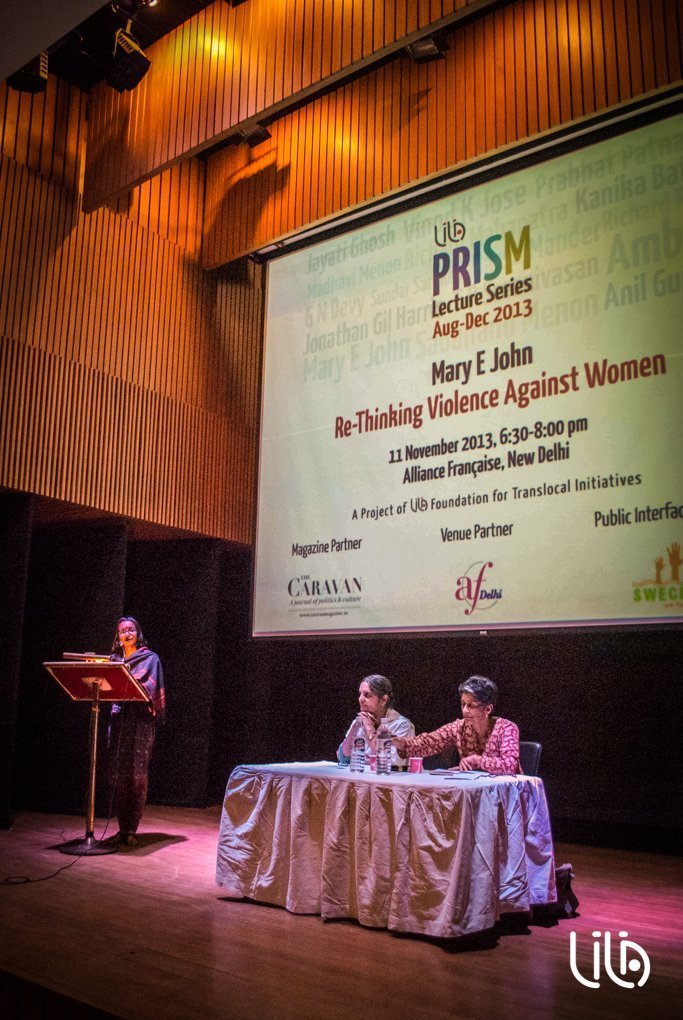 © Guillaume Gandelin for LILA Foundation
Report coming soon…