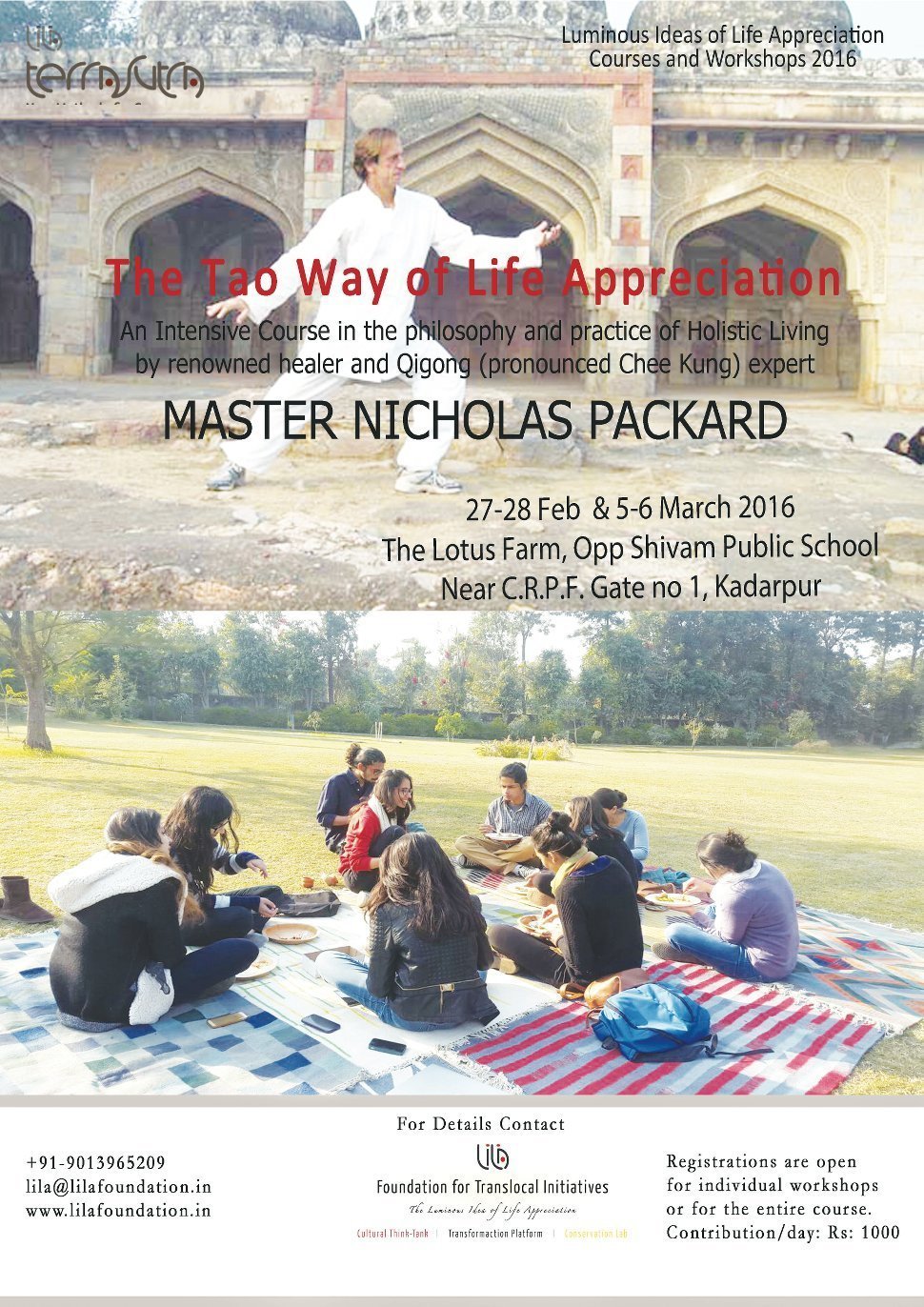 Lao Tzu had this to tell us about the light and shadow play of life, about the ease with which opposites co-exist and change places, about the democracy of living where no concept or value can be considered absolute or superior.
Shape clay into a vessel;
It is the space within that makes it useful.

Cut doors and windows for a room;
It is the holes which make it useful.

Therefore benefit comes from what is there;

Usefulness from what is not there.
Being in Delhi, it is hard not to be affected by the developments that we have witnessed in the past weeks. And, LILA, a luminous idea of life appreciation that it is, cannot but be responsive to the present moment. But, how do we respond–temporarily and superficially, or in a deep and transformative manner that engages us profoundly?
We believe change must begin within the individual, especially in violent times. It seems important to learn patience, to see the mud settle, and get some clarity within and about ourselves. But how do we do it? Clearly, it is not the dearth of knowledge that causes our misery, but our impatience and our lack of means to access it.
LILA's public interface programmes embody its founding principle, the Luminous Idea of Life Appreciation. Considering the pacific longings of our frenetic times, under our faculty for worldwide creative connectives, LILA Terra-Sutra, we are launching regular courses and workshops in life appreciation. These courses will be conducted by eminent experts in various fields ranging from philosophy to farming to traditional martial arts, green architecture to poetry to culinary arts, creative writing to music to sculpting. These workshops will be held in the beautiful environs of the Lotus Farm at Kadarpur
Directions: drive straight from HUDA city centre to Golf Course Extension Road. Cross towards Kadarpur–the Lotus Farm is 3 minutes from Gate No. 1 of CRPF camp on this road. Please see the map below.
Master Nicholas Packard was born in America, and has lived and worked in many parts of the world, including India, Italy, China and Thailand. He has trained with masters in China in the philosophy and practice of Tai Chi Qigong. He studied Tai Chi with the Grand Master Gaoyang Meng, a Taoist priest at Qingyang temple in Chengdu, Sichuan China. He has learned the Sun Style Tai Chi from Grand Master Meng. He has also studied with the Tai Chi Master of the Yang lineage, Yongqiu Xiao.Over the years, Nicholas has helped many sick people from all over the world employing Chinese Qigong methods of healing. Most recently he has been giving Qigong/numerology workshops in India, Taiwan and Thailand. Nicholas has also established a non-profit organization in the United States, called The Tao of Holistic Living.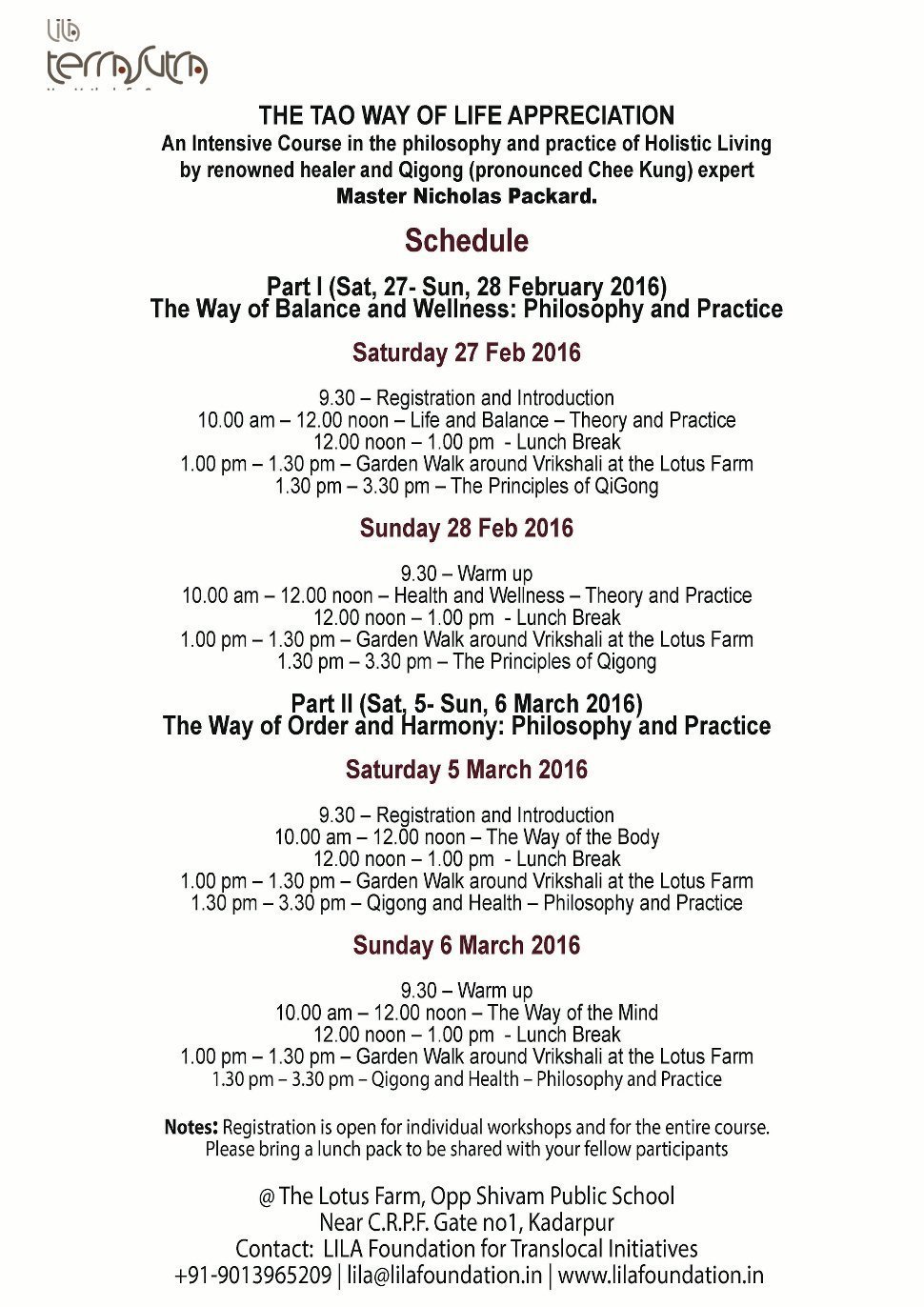 You can read the review and find the photos of the event here.