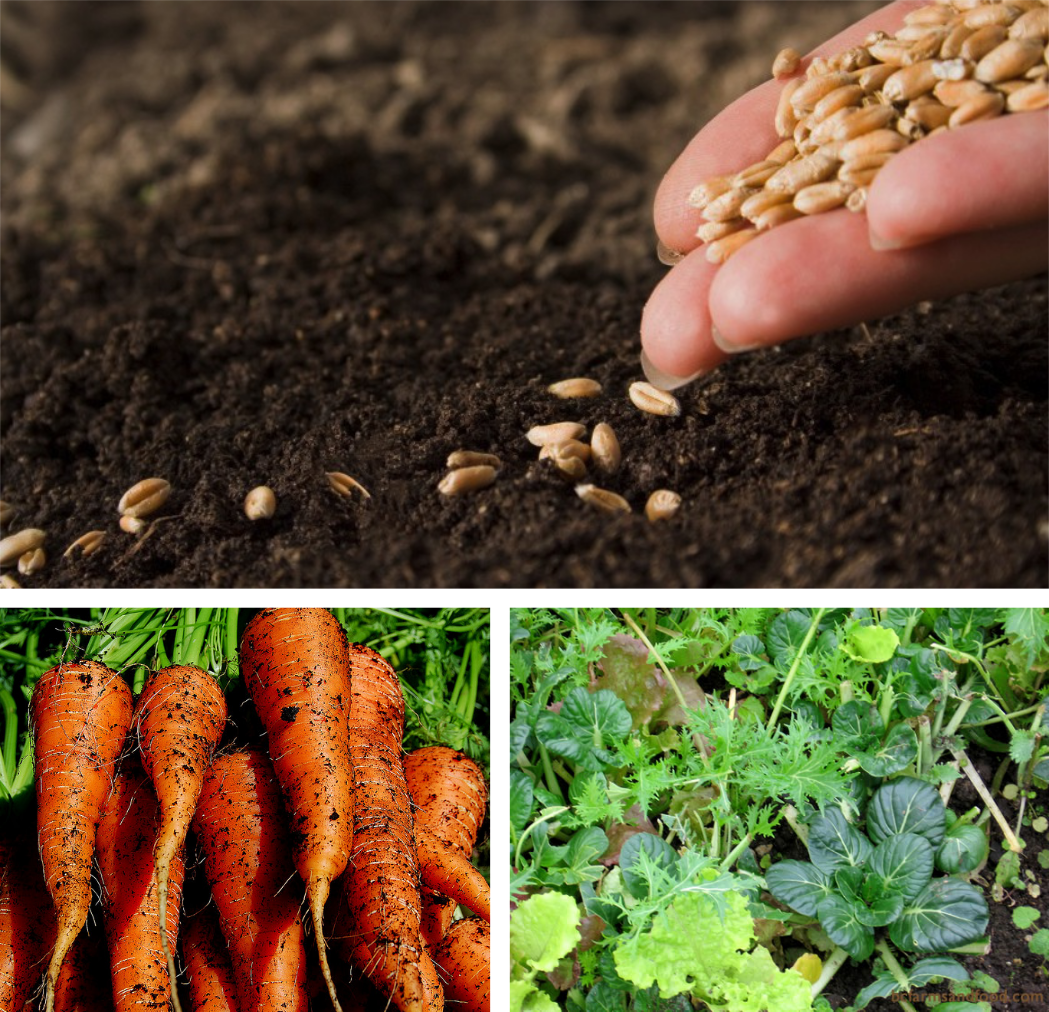 LILA Terra-Sutra Courses in Life Appreciation
Green Fingers Workshops
in collaboration with

Sunday 24 July 2016
As a part of the series of workshops and courses on Life Appreciation that LILA organizes, this spring season we bring you a great Green Fingers course, in collaboration with Edible Routes.
For Registrations, contact Rizio Yohannan Raj
by phone (9013965209) or by mail (rizio@lilafoundation.in).
For content-related queries: Fazal Rashid – 8587087886
Part I
Workshop 1: Intro to Urban Farming
Special Combo : Two Modules
Growing Food for Thought:
Cultivating Consciousness through Kitchen Gardening and Composting
What does it mean to grow the food we eat?
How does a seemingly inert, lifeless medium – the soil – produce life?
Instead of food, why are we growing mountainous heaps of trash on the outskirts Delhi?
How do we deal with these hills of material and mental rubbish?
At this workshop we will confront these questions and many more by simply working the land. We will first cover the basic theoretical knowledge of kitchen gardening and composting. Then, we will step outside our usual selves, perhaps into the heat, and learn how to plan and run a kitchen garden through hands-on work in the field. We will seed, weed, harvest, water, mulch, and prepare existing beds. We will learn to make and transplant saplings. We will also practice waste segregation and composting. In this process we'll learn how we can use our kitchen waste to grow food for ourselves. And how we can reuse most of our kitchen waste to feed out our kitchen gardens. Practical field work – and just a little theory – will help answer seemingly philosophical questions. But, remember, your answers will only be as deep as the mud under your finger nails.
Participants: 20-25
08:30-09:00 – Registration
09:00-11:00 – Intro to Urban Farming : Theory
11:00-11:15 – Tea Break
11:15-13:00 – Intro to Urban Farming : Hands-On
13:00-14:00 – Lunch Break – Potluck
14:00-15:30 – Composting : Theory
15:30-15:45 – Tea Break
15:45-17:00 – Composting : Hands-On
Topics Covered During Workshop 1: Intro to Urban Farming
Why grow your own produce?
How to grow your own food?
What to take care of during Site Selection?
How to plan the Garden?
Gardening Tools
Seeding and Spacing
Timing of Planting
Companion Planting
Fertilizing Composting
Irrigation
Weed Control
Insect and Disease Control
Harvesting
Advanced Techniques
Hands-on Activities
The group is divided into subgroups of 3-5 people for this part of the workshop. In these smaller groups we conduct the following activities:
Garden/Farmstead  design

: Participants are asked to design their garden/farmstead taking into account limiting factors like space and sunlight penetration.

Seeds and seeding

: Participants identify seeds, apply principles of sowing learnt in the theory section, and try their hand at a few basic companion planting combinations.

Potting mix

: Participants learn about what constitutes a good potting mix, its components, and how to make it at home. This activity concludes with each participant filling two small khullad pots with their own potting mix to take home. One of the pots is seeded and a sapling is transplanted into the other. This activity concludes the workshop.
Workshop 2: Composting
Topics Covered under Workshop 2: Composting
the basics of aerobic and anaerobic composting
composting at home  – how to make it easy and odorless
leaf composting and mulching
using homemade compost
Hands-on work:
balancing wet and dry waste
compost tea
jeevamrit and ghanjeevamrit (cow-dung based fertilizers)
making fertilizer with seaweed and salt solution
making sapling pots with compost
Part II
Intro to Urban Farming (repeat of Workshop 1)
Pest & Disease management and Fertilising (Workshop 3)
Trellising and crop protection (Workshop 4)
Part III
Intro to Urban Farming (repeat of Workshop 1)
Low budget urban farming (Workshop 5)
Organic farming concepts and applied Permaculture (Workshop 6)
What you take Home?
A great appreciation for a green-fingered life!!
Confidence to start your own Kitchen garden
Excitement and curiosity about plants
2 gobar pots: one seeded, one saplinged
Your nails full of mitti and heart full of happiness!
– Note –
Workshop 1 – Intro to Urban Farming is required before attending other advanced workshops.
Contribution:
Introductory Offer for the Combo Workshop (Intro + Composting) –
Rs . 1600
(Including Material Cost)
Please bring your own lunch – as this is a programme in Life Appreciation we encourage participants to bring their own vegetarian food, and share it with others at the workshop.
Payment details:.
Option 1. Wire Funds details: click here.
Option 2. Gateway payment: click here.
Option 3. Cheques drawn in favour of LILA Foundation For Translocal Initiatives. Send it to:
Rizio Yohannan Raj,
1266, Sector 2, RK Puram – New Delhi – 110022
Venue:
The Lotus Farm, Gurgaon
Vrikshali, Lotus Farm
Opp Shivam Public School
Near C.R.P.F camp, Gate no 1
Kadarpur
Bhondsi
Directions: drive straight from HUDA city centre to Golf Course Extension Road. Cross towards Kadarpur – the Lotus Farm is 3 minutes from Gate No. 1 of CRPF camp on this road. Please see the map below.
Read about Edible Routes and the Introduction to Urban Farming here.
Register Now !
For Registrations, contact Rizio Yohannan Raj
by phone (9013965209) or by mail (rizio@lilafoundation.in).
For content-related queries: Fazal Rashid – 8587087886
About the LILA Terra-Sutra Workshops in Life Appreciation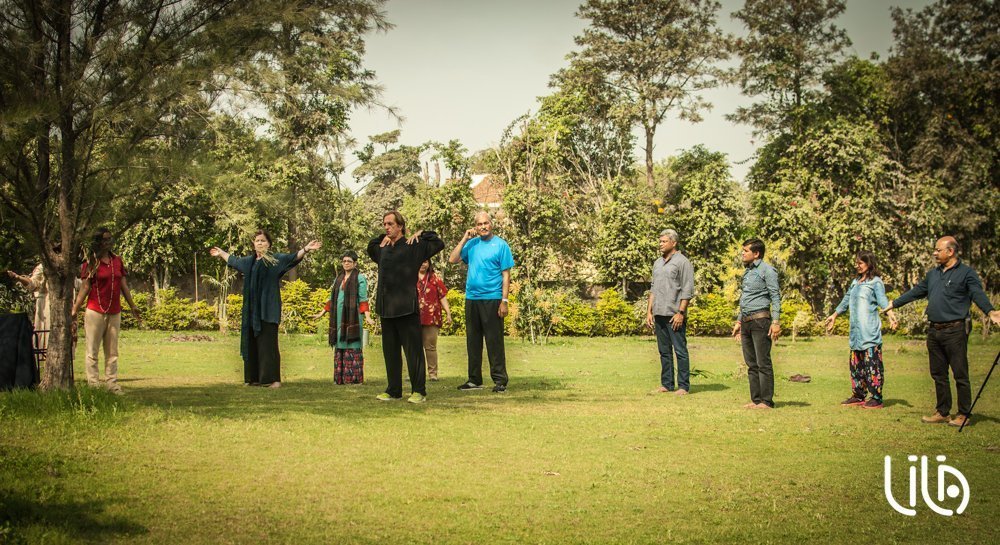 LILA's public interface programmes embody its founding principle, the Luminous Idea of Life Appreciation. Considering the pacific longings of our frenetic times, under our faculty for worldwide creative connectives, LILA Terra-Sutra, we are launching regular courses and workshops in life appreciation. These courses are conducted by eminent experts in various fields ranging from philosophy to farming to traditional martial arts, green architecture to poetry to culinary arts, creative writing to music to sculpting. These workshops will be held in the beautiful environs of the Lotus Farm at Kadarpur.