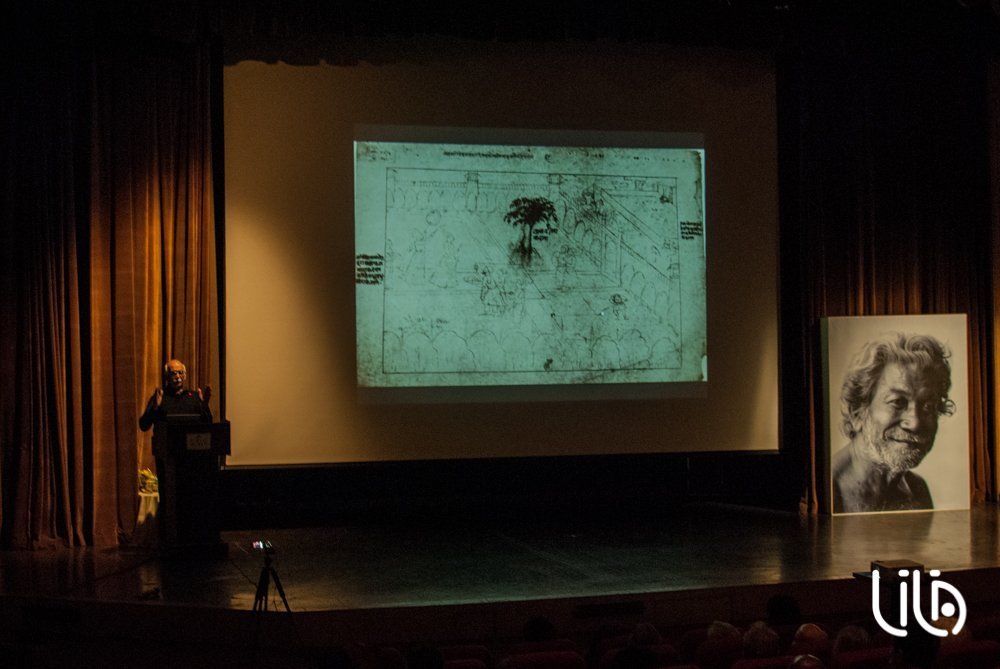 © LILA Foundation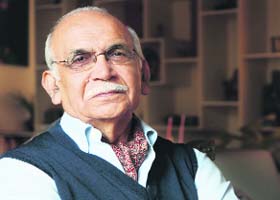 BN Goswamy, distinguished art historian, is Professor Emeritus of Art History at the Panjab University, Chandigarh. His work covers a wide range and is regarded, especially in the area of Indian painting, as having influenced much thinking. He has been the recipient of many honours, including the Jawaharlal Nehru Fellowship, the Rietberg Award for Outstanding Research in Art History, the Padma Shri (1998) and the Padma Bhushan (2008) from the President of India. Currently, he holds a Tagore National Fellowship for Cultural Research.
Professor Goswamy has taught, as Visiting Professor, at several universities across the world, among them the Universities of Pennsylvania, Heidelberg, California (at Berkeley and Los Angeles), Texas (at Austin), Zurich, and the ETH (Federal University) at Zurich. He has also been responsible for major exhibitions of Indian art at Paris, San Francisco, Zurich, San Diego, New York, Frankfurt, and New Delhi. Most recently, he co-edited the two volume study, Masters of Indian Painting: 1100-1900, which accompanied major exhibitions at the Museum Rietberg, Zurich and the Metropolitan Museum of Art, New York.
Among his many publications are: Pahari Painting: The Family as the Basis of Style (Marg, Bombay,1968); Painters at the Sikh Court (Wiesbaden, 1975), Essence of Indian Art (San Francisco, 1986); Wonders of a Golden Age: Painting at the Court of the Great Mughals (with E. Fischer, Zurich, 1987); Pahari Masters: Court Painters of Northern India (with E. Fischer; Zurich, 1992); Indian Costumes in the Collection of the Calico Museum of Textiles (Ahmedabad, 1993); Nainsukh of Guler: A great Indian painter from a small hill state (Zurich, 1997); Painted Visions: The Goenka Collection of Indian Paintings (New Delhi, 1999); Piety and Splendour: Sikh Heritage in Art (New Delhi, 2000); Domains of Wonder: Selected Masterworks of Indian Painting from the Edwin Binney Collection (with Caron Smith; San Diego, 2005); I See No Stranger: Early Sikh Art and Devotion (with Caron Smith; New York, 2006); The Word is Sacred; Sacred is The Word: The Indian Manuscript Tradition (New Delhi, 2006), and Indian Paintings in the Sarabhai Foundation (Ahmedabad, 2010).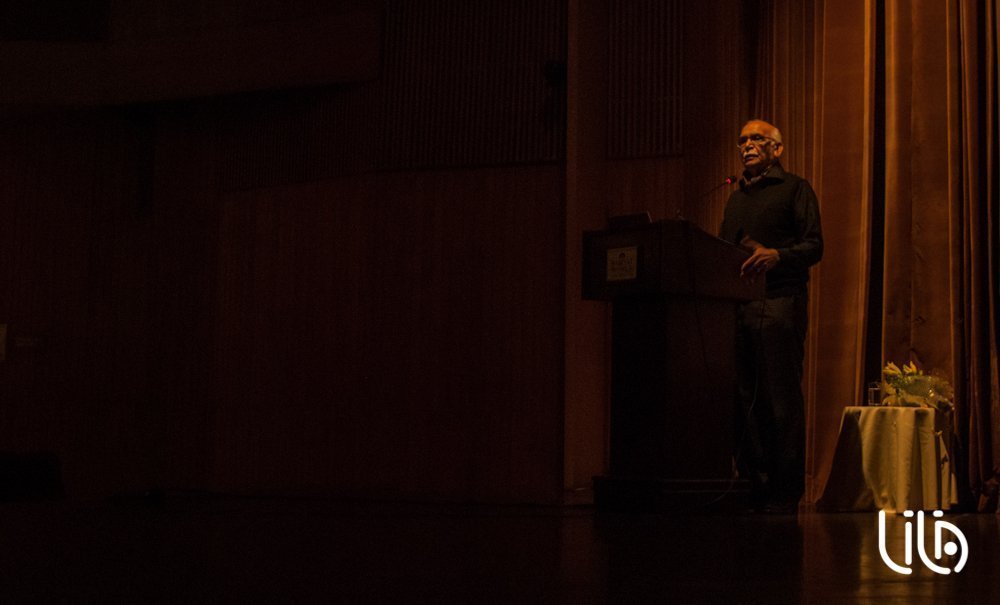 © LILA Foundation

The annual Ramkinkar Baij Memorial Lecture is an evening dedicated to the memory of legendary sculptor Ramkinkar Baij. It is an initiative of Musui Art Foundation, started by acclaimed sculptor KS Radhakrishnan, who studied under Ramkinkar Baij at Santiniketan. The Memorial Lecture celebrates the memory of the great artist, by inviting eminent speakers from various fields, bringing their knowledge into paying tributes to Baij.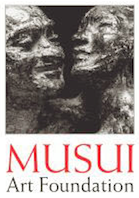 The first Ramkinkar Baij Memorial Lecture was delivered by artist KG Subramanyan, and took place in Santiniketan on 24 January 2013. In 2015, Musui Art Foundation and LILA Foundation for Translocal Initiatives collaborate to bring the Lecture to Delhi, celebrating the common missions of the two Foundations.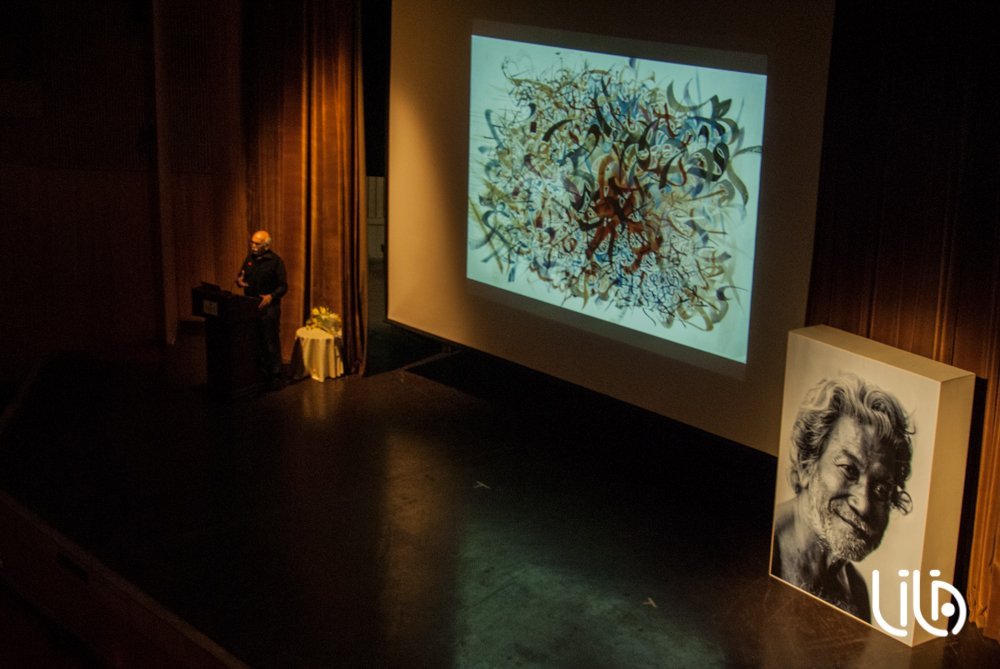 © LILA Foundation
Between the conception
And the creation
Between the emotion
And the response
Falls the Shadow

Life is very long

Between the conception and the creation indeed: a shadow. But, between the lines, and beyond the lines, and below those lines, this simple note left by Eliot: life is very long. Besides the spotlight, the words and the delivery, this is perhaps what transpired from BN Goswamy's Ramkinkar Baij Memorial Lecture: a deep, sensual, intimate relation with the very long story of life, and of all its creations. When centuries-old artworks return, to greet and celebrate the legacy of the most influential sculptor of an era, one voice is needed: the historian, forerunner in astonishment, mediating through the thousands of our past, opening a few doors to the attentive audience.

"Conception begins somewhere, creation reaches elsewhere…" remarks BN Goswamy. What is this shadow – what is this metamorphosis that brings the art out of the creator? A question, perhaps the question of art, but no final answer. Only the details of those traces of visual art, left by the past, for the very long path of life, and its appreciation. BN Goswamy presents, he comments and suggests, with all the passionate timidity that the dedicated observer occupies before the creation, imagining the creator and her conception. Unfinished rock-cut temples in Himachal, wall drawings of another region, a hidden mural in Jaisalmer: the historian searches and spots the finest keyholes to enter this shadow of the arts, common thread from the clay of the Indus Valley figurines to the carvings of a Ramkinkar.

"Rarely if ever, conception and creation come aligned and together," continues BN Goswamy. Looking closely, patiently, almost contemplatively at each of these ricochets of the human genius, the keen observer unveils a vision, finds those unsuspected details. True secret stones left by the creator for this observer, centuries later, starting to shed lights onto the shadow that bridges back to conception. "Behind, in the background of the painting, a tree with a split trunk," discovers Goswamy. More closely, even: "and the trunk is not made of wood, but of snakes intertwining." Around them, to the keen eye, blossoming flowers unfold as fishes. Or another piece, delicate rendition of a cosmic scenario: Brahman's egg. The egg is covered with water, surrounded by holes and rings… Intuition of timelessness, of the permanent, the uncreated, but… once tilted, the piece shines. "The painter knew that it was meant to be held and moved." Between conception and creation, there, the shadow, but a shadow dimming, as emerges a face: the viewer. "The creation is not complete till the viewer interprets. Creation needs the participation of the viewer," guesses Goswamy.

Revolution to our old lessons of aesthetics – art, its mysteries and its powerful attractions remain, but suddenly an entire history and its creators come to the spotlight. "We are in a domain inscrutable. Sometimes the shadow is dark, sometimes it is light. But it stays there." There, the shadow remains, this secret but vital, perpetual and final meditation of the creator, necessary flight point for the artist. This 'you', this 'thou', shyly addressed through her modest, secret, silent invitation:

Between the idea
And the reality
Between the motion
And the act
Falls the Shadow

For Thine is the Kingdom

Samuel Buchoul