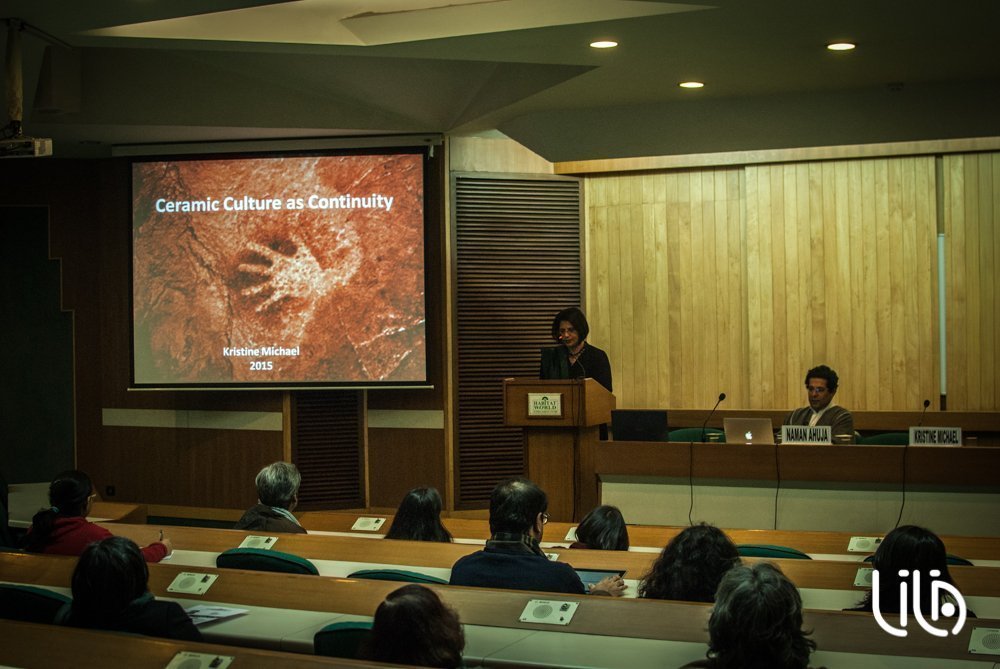 © LILA Foundation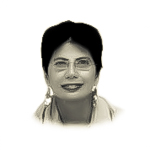 Kristine Michael trained in ceramic design with Dashrath Patel at The National Institute of Design, Ahmedabad and subsequently with Alan Caiger Smith at Aldermaston Pottery, UK. Her formative creative years in Auroville and at The Golden Bridge Pottery in Pondicherry with Ray Meeker and Deborah Smith built a strong base in wood firing and stoneware glazes. She has received numerous awards, and her work is a part of important collections in England, Korea, the USA and Austria. She has written articles on ceramics – both historical and contemporary – as well as on ceramic artists, in publications likeTreasures of the Albert Hall Museum Jaipur, Devi Prasad, PR Daroz catalogue for Art Alive,Handicrafts of Gujarat, and the yet to be published Jaipur Blue Pottery, among others. She has participated in many international exhibitions and lectures on Indian ceramics. She is based in New Delhi and is currently Curriculum Leader of Visual and Performing Arts at The British School New Delhi.
Naman Ahuja, art critic, curator and Professor of Indian Art History at Jawaharlal Nehru University, New Delhi, will chair the lecture and moderate the discussion. He specialises in Indian iconography, sculpture and temple architecture. Naman Ahuja has taught widely in Europe, the USA and India, and he has curated various acclaimed exhibitions, the most recent of which, The Body in Indian Art was shown at the Palais des Beaux Arts in Brussels and the National Museum, New Delhi.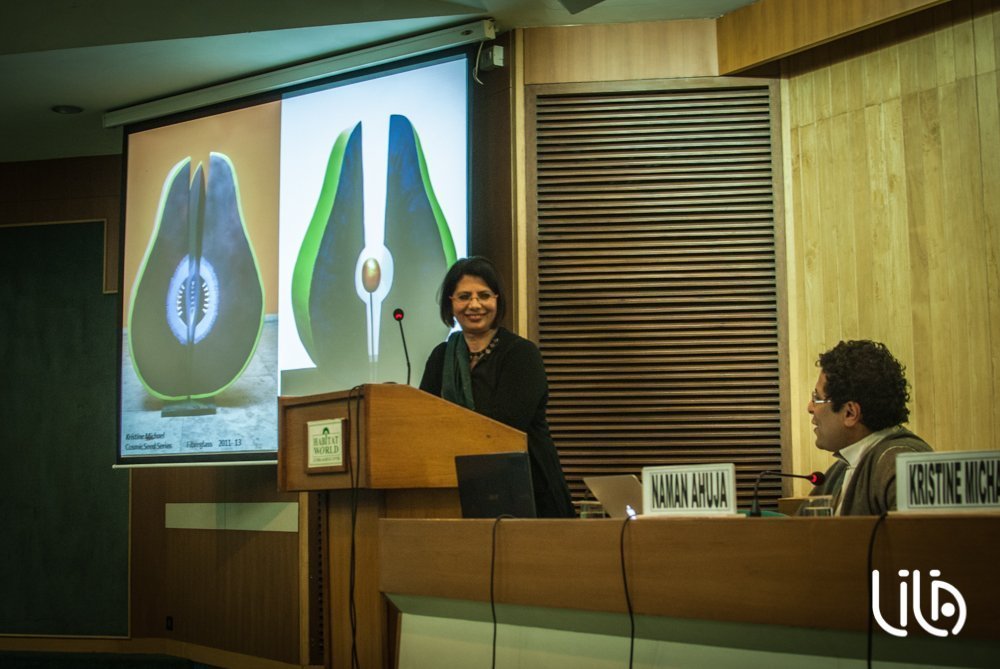 © LILA Foundation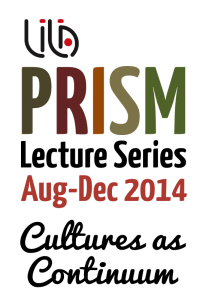 The lecture: The magical convergence of symbol and practice in the ceramic tradition of India reveals a fascinating interplay of history and myth. The artist's own practice forms itself as a means of pushing boundaries of material and subject matter. The humblest of vessels holds an echo of antiquity and collective memory as well as a vibrant contemporary vision in the ceramic art of the 21st century.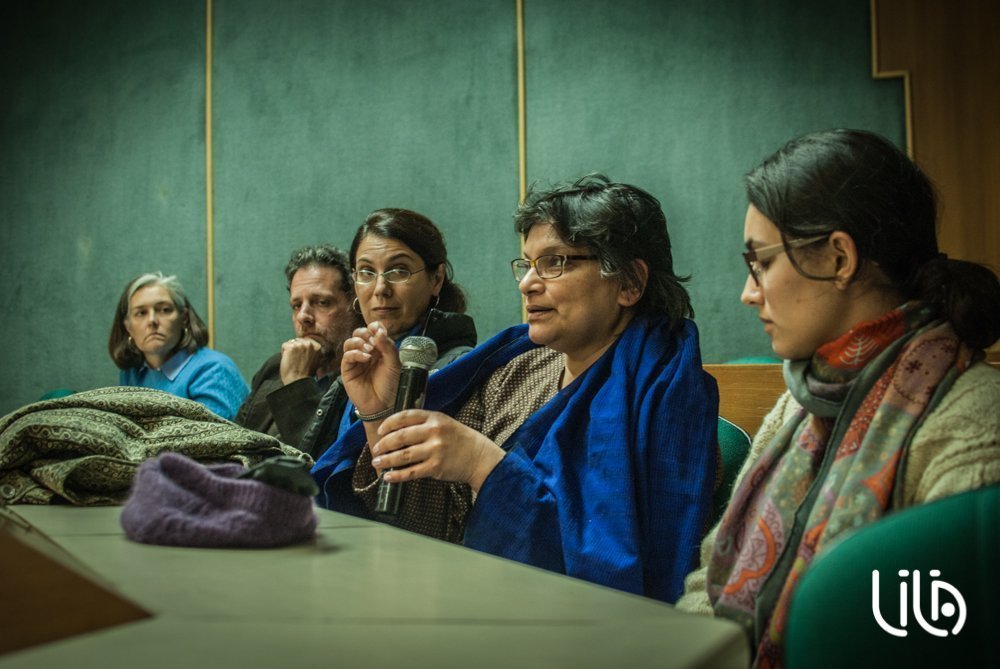 © LILA Foundation
What I have to say can be honest only in clay." Resonances were palpable on this last evening of the PRISM Lecture Series 2014, initiated in last August with another practice of touch: puppetry, with Eddin Khoo. Acclaimed and prolific ceramic artist Kristine Michael opened the doors of her own tradition of continuity. Continuity, and immediacy. "With clay, one has to start again each time. Even the fire we use is a unique event. Each time both predictable and unpredictable." And from immediacy, back to time, and history: "Ceramic is also connecting us to the past. It allows you to touch pieces made 5000 years ago!" added Kristine.

Through the designs of ceramic, the environment and cultures of humanity come together . The works of Kristine testify to this matrix of inspirations. "Nature is encapsulated in landscapes. Certain natural shapes inspire my works. A major figure for me is the spiral." Soon, this nature is rejoined by culture: "I use more abstract forms to represent women." This history of style took form slowly, across the ages: in the first centuries CE, when the figure of the female Bodhisattva acquires a ceramic form, the shapes recall of the oval figurines of the Indus Valley mother goddesses. But the cultural connections go beyond aesthetics, to reach socio-economic practices, and lifestyles. Kristine mentioned the Mingei Japanese folk art movement, initiated in the 1920s by Yanagi Soetsu. Ceramic in the subcontinent presented the same features: anonymous craftspersons, vast productions, inexpensive items used in the everyday life of the people, and with sensibilities to local regions and practices.

The creation of clay ceramic is a process, a moment, an experience. "On the Shakti poem, you made 500 pieces," commented art curator and critic Naman Ahuja, Chair for the evening. "How do you understand this meditative aspect of your medium?" "It is like a meditation, indeed," responded Kristine. "We have 90,000 sense receptors per square inch of fingertip. Creating ceramic tunes you to this receptivity." This moment of the intimate touch comes together with the longer time of creation. "Ceramic is something that requires a lot of time to understand and develop the good technique. Are we inclined to taking this time today? Even artists can get their work done by craftsperson's from somewhere in the world."

This connection with touch, with traditions of touch, is indeed a major reason to reclaim ceramic making within all educative programmes, and for all ages of life: "I encourage the students to do clay – to touch things again! The fingertip is not just for the mouse! Some of my older students have even found a therapeutic angle in it!" During the exchange with the large and engaged audience, Kristine elaborated a critical outlook on potential alternatives for our educational system. "After Independence, several attempts were made to construct an altogether different approach for education: to make a different world, a totally different mindset is needed. That was Gandhi's ultimate post-colonial stance: building an antithesis to the practices of 'modern education'. But the experimentation stopped after fifteen years or so. Some of its graduates are still alive, and we must learn from them: this was indeed an educational system predicated on making."

Learning from our traditions of continuity to make a fresh today and prepare a new tomorrow: a perfect conclusion to end this second season of the PRISM Lecture Series.

Samuel Buchoul