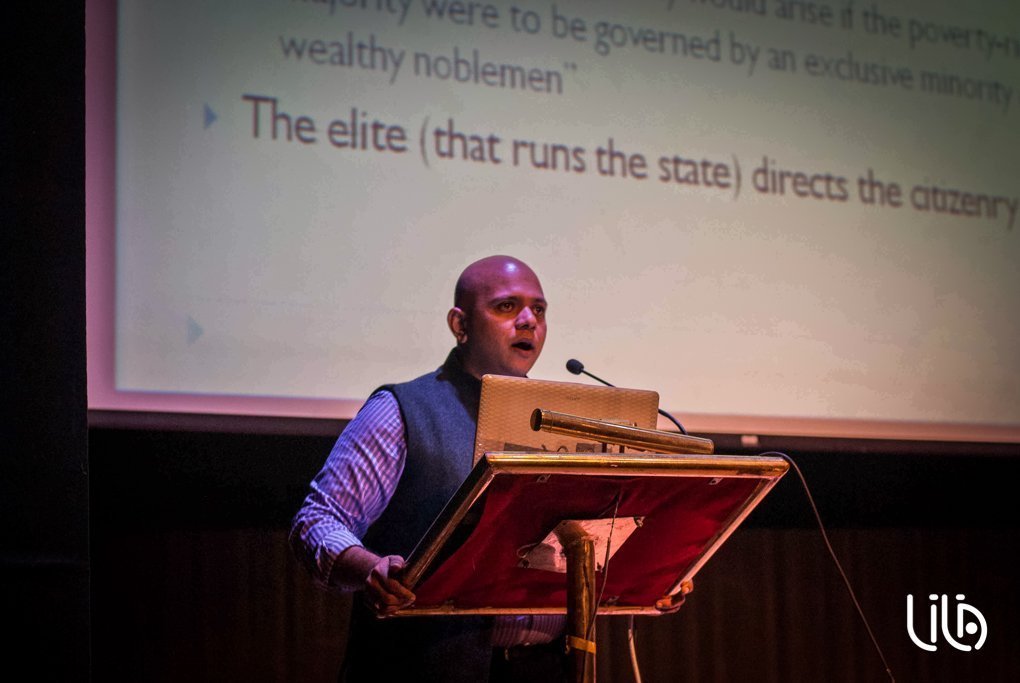 © Guillaume Gandelin for LILA Foundation
Monday 2nd, Decembre 2013 – Alliance Française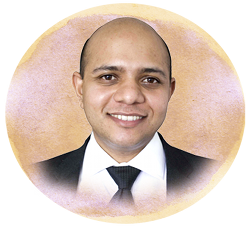 Vinod K. Jose is the Executive Editor of The Caravan and an award-winning journalist. He has previously worked as a producer from South Asia for public radio stations in the US and Europe. Jose has an MA in Journalism from Columbia Journalism School, where he was a Bollinger Presidential Fellow. He also has graduate degrees in Communication and English, and a PhD in Sociology. The Oz Prize jury 2013 cited his articles "The Emperor Uncrowned: The Rise of Narendra Modi", a profile of Gujarat's Chief Minister and "On the Success of Ethics", about the state of media industry in India, for reporting excellence.
Shuddhabrata Sengupta, artist and writer with the Raqs Media Collective, introduced the speaker and moderated the discussion. As part of Raqs Media Collective, he co-initiated the Sarai Initiative at CSDS with Ravi Sundaram and Ravi Vasudevan. He contributes occasionally to the group blog Kafila.org and has published essays in several publications, including Caravan.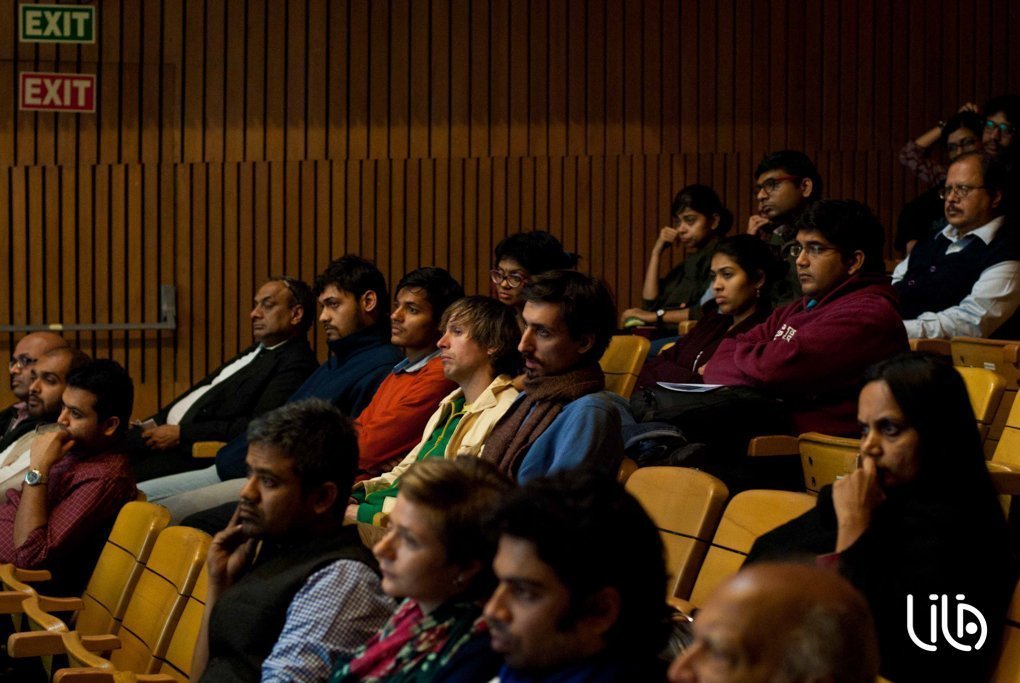 © Guillaume Gandelin for LILA Foundation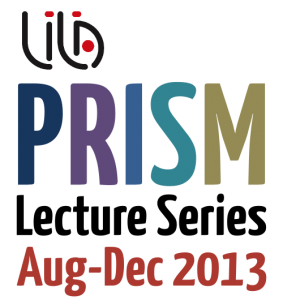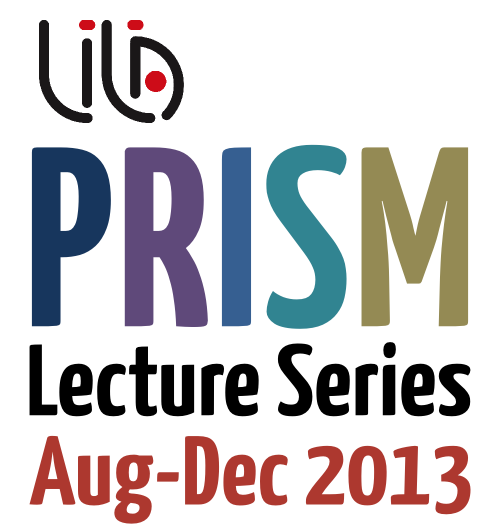 The Lecture: "Media and Responsibility." Democracy is unimaginable without a free press. However, what kind of free press, and how much 'free' a press is, are questions based on the political and cultural understanding of each democratic tradition.Therefore, in theory and practice, there is increasingly very little consensus, from country to country, on what freedom of press is. In the United States, one of the oldest democracies, the first constitutional amendment categorically protected freedom of press, stopping the Congress of abridging the freedom of speech and press. In contrast, in India, the first amendment famously reduced freedom of press, a fundamental right, to a negotiable one for the government. The constitution brought it under the clutches of the innumerable state laws conceived by the British colonial government. The questions on the freedom of the press, and the responsibility of the press did not quite recover from such early onslaughts. And with many dubious and corruptible ethical conducts in the decades thereafter, our press model very easily fluctuated between totalitarian and libertarian models. The lack of a free and fair press model framework continues to be the hallmark of Indian press. This talk will briefly trace the historiography of the debate on the press and its responsibility, and the need for a theoretical and philosophical framework suited for India. From inadequacies in the newsrooms to structural problems in the news industry, how does one start a conversation on a "democratic press"?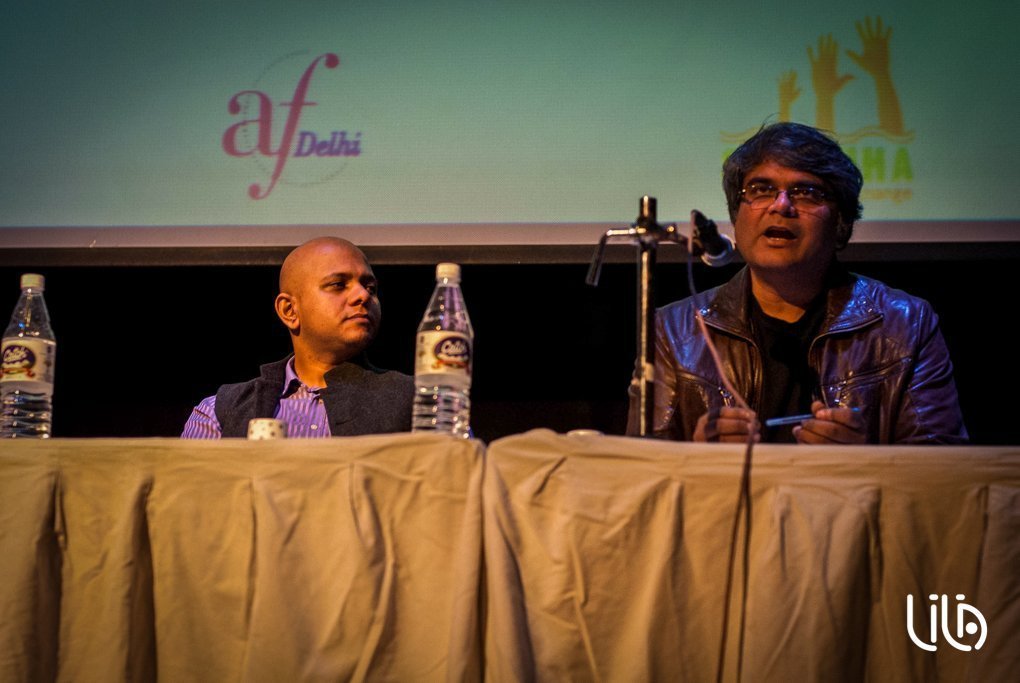 © Guillaume Gandelin for LILA Foundation
In the wake of the THiNK sensation, the evening ironically seemed to provide a space to reflect on the need to 'think' rather than 'make noise' while one engages in the practice of journalism. It is interesting that Vinod's lecture, which invited our attention to the need to develop a philosophical vision for journalism in our times, had immediately followed Sundar's reflection on 'reflective thinking' in the context of education.

One striking aspect that connected Shuddha's introduction and Vinod's lecture was the structural beauty of their presentations. Shuddha's musings on the uses of sobriety in our 'tehelka'-ridden 'times' set the tone of the evening. Introducing Vinod, he referred to Kalhana's Rajatarangini, and pointed out the way its chronicling act differs from Kshemendra's account of the kings of Kashmir. This, to bring home to us the integral connection between the practice of journalism and that of historiography — Kshemendra and Kalhana stand for two different modes of reportage: one that relies on intrigues and noise, and the other on depth and sobriety. Shuddha illustrated this point, arguing that Vinod's stories belong to the philosophical lineage of Kalhana, with reportages that offer us an intersection of life, politics, and history, and a perspective to 'think' about this intersection. One must remember, it is not the business of the journalist to be a crusader; for, a crusader gets immersed in a moment, and loses the vision to see the relation between truth and reportage. It is this philosophical direction that journalism must reclaim in our times.

In the recent past, no other practicing journalist has attempted what Vinod has done in this lecture — a thorough historical analysis of the ethical dilemma of the Indian media. He took us through more than two centuries of serious history of newsrooms. We witnessed Europe freeing itself from the clutches of feudalism, and the question of 'control' becoming a topic of public debate. Slowly, in the Western world, three models of journalism came into being: an authoritarian model where the State (communist or otherwise) controls the message and its movement; a reactionary libertarian model where freedom is a god-given right, though lacking in (social) conscience; and a social responsibility model that came into being in the wake of the Great Depression.

Henry Luce of TIME asked Robert Hutchins, the President of the University of Chicago, to recruit a commission to study the 'function' of media in a modern democracy. After 4 years of deliberation, the commission consisting of scholars and philosophers, and not practicing journalists, made recommendations suggesting that a commitment of social responsibility be imposed on the mass media, as it is an integral instrument in the sustainability of democracy.

There are criticisms around the Hutchins commission, but Vinod dwelt in detail on the social responsibility model, because in Independent India, we have not yet created that model, and it is high time we do. It is significant that Luce asked a set of scholars to deliberate on the function of the media, and it is that philosophical insight into what 'media' is, that we need in our times.

Having said that as a prelude, Vinod inquired into the beginning of the politico-ethical dilemma of the Indian Press. In nineteenth century, while the vernacular press was beginning to express itself in a more politically sensitive manner than its English counterpart, the 1878 Vernacular Press Act began a systematic phase of institutionalizing censorship, and establishing the authoritarian model. Vinod took us through various Acts curbing the freedom of press, telling us of the tension mounting during the independence struggle, with about 70% of the freedom fighters being writers of some kind or the other, and the making of the constitution itself, which was decent enough. He then came to the first amendment, triggered by three cases where freedom of expression won in the Madras and Patna courts, and in the Supreme Court.

Vinod placed the first amendment imposing 'reasonable restraint' on journalistic freedom at the heart of the dilemma of the Indian press. It was the Right-Middle-Radical sprectrum of Patel-Nehru-Ambedkar alliance that had cast the 'control' shadow on the press in Independent India — the Emergency, and the 90's Market were only stretching it in two different ways. If 'how do we make money from journalism' was the question in the 90s, by 2006, with Vineet Jain making it very clear that the media must be an ally of the State in 'making certain things possible', journalism had become a different play field of power relations. Vinod showed an email communication between an Executive Editor and a Political editor to demonstrate how the press today has more allegiance to the source than to the public. He played a video to demonstrate what 'reasonable restraint' would mean in Modi Raj.

The comments and questions extended the discourse to interesting levels: production of new realities, lack of internal democracy in newsrooms, specific historiographies becoming 'selective' with facts, the appearance of fear, the vulnerability that sits at the heart of sting operations, the reasons that make an editor shape stories in the newsroom, lazy journalism vis-à-vis the need to handle leaks with care…

Vinod has surely inspired democratic aspirations in the young minds present. They may change the dynamics of newsrooms in our times. Without forgetting Shuddha's remarkable anchoring that drove the discussion in a philosophical direction…