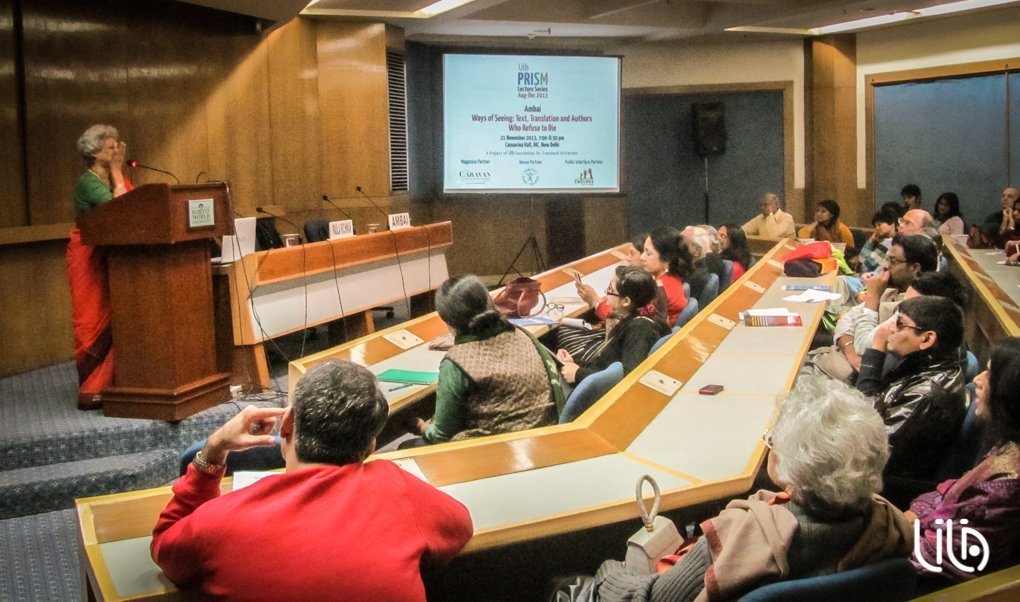 © Abdullah Abdul Hameed for LILA Foundation
Thursday 21st, November 2013 – India Habitat Centre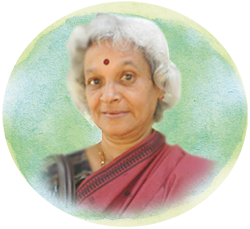 Ambai (CS Lakshmi) is a historian and a creative writer in Tamil. She has been an independent researcher in Women's Studies for the last thirty-five years. Her stories have been translated in two volumes entitled A Purple Sea and In a Forest, A Deer. The latter shared the Hutch-Crossword award for translated fiction. She received the Pudumaipiththan memorial lifetime achievement award in 2005, the Lifetime Literary Achievement Award of Tamil Literary Garden, University of Toronto, Canada, for the year 2008, and the Kalaignyar Mu. Karunanidhi Porkizi award for fiction in 2011. The University of Madras awarded her for excellence in literature in the centenary celebrations of the International Women's Day in March 2011. She is currently the Director of SPARROW (Sound & Picture Archives for Research on Women). She commissioned two translated volumes in Tamil of 12 booklets on women from various walks of life, published by SPARROW. She is at present the series Editor of five volumes of translations of 87 writers from 23 languages of India. She lives in Mumbai with her filmmaker friend Vishnu Mathur, her seventeen year old foster daughter Khintu and her two little brothers Krishna and Sonu.
Paula Richman, Danforth Professor of South Asian Religions at Oberlin College in Ohio, USA, introduced the speaker and moderated the discussion. She has published two monographs on Tamil poetry, one focusing on Manimekalai, a 6th century Buddhist epic in Tamil and the other on the Pillaittamil genre in which a deity or saint is addressed in the form of a child. She has edited and contributed to 3 volumes on Ramayana tradition – Many Ramayanas, the Diversity of a South Asian Narrative Tradition and Questioning Ramayanas, a South Asian Tradition are both available in paperback from Oxford University Press, New Delhi. She is currently working on a new project that explores how incidents from the Ramayana tradition have been staged in theatrical genres such as Yakshagana, Kattaikkuttu, and Nangiar Kuttu. Dr. Richman has been coming to India for language study and research since 1978. She was a visiting scholar at the Jawaharlal Nehru Institute for Advanced Studies this year.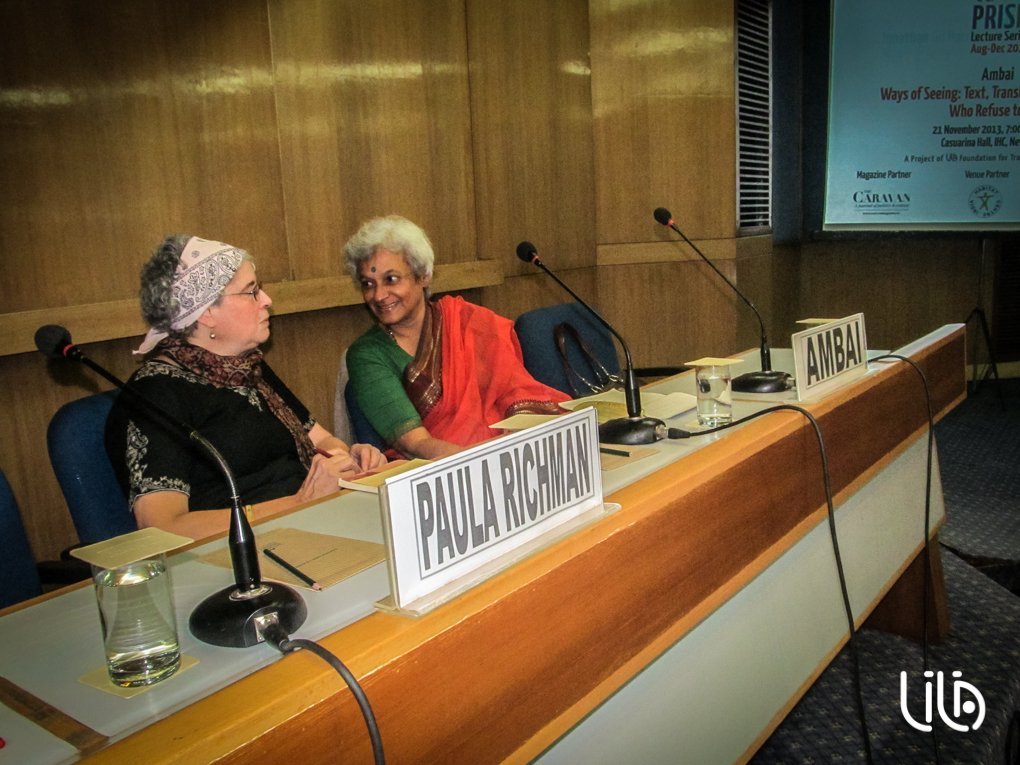 © Abdullah Abdul Hameed for LILA Foundation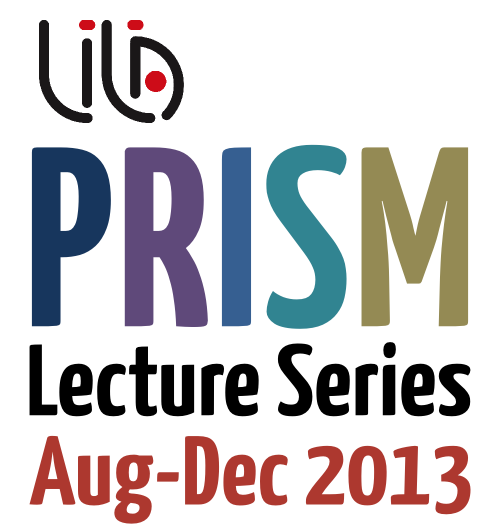 The Lecture: "Ways of Seeing: Text, Translation and Authors Who Refuse to Die" expanded the meaning of translation to include ways in which texts are seen, contextualized, categorized, reduced and expanded, and presented. The lecture dealt with ways of translation of a text in Indian language to English and other languages. Apart from elaborating on the different ways of translating an Indian language text into English and into another Indian language, the lecture tried to probe the constant undercurrent of the notion of power in the act of translation into English which involves choice of text, translation and rendering, and presentation of author. It also explored the layers of dialogues and negotiations involved in turning the text, the author and the culture into an easily acceptable, marketable format.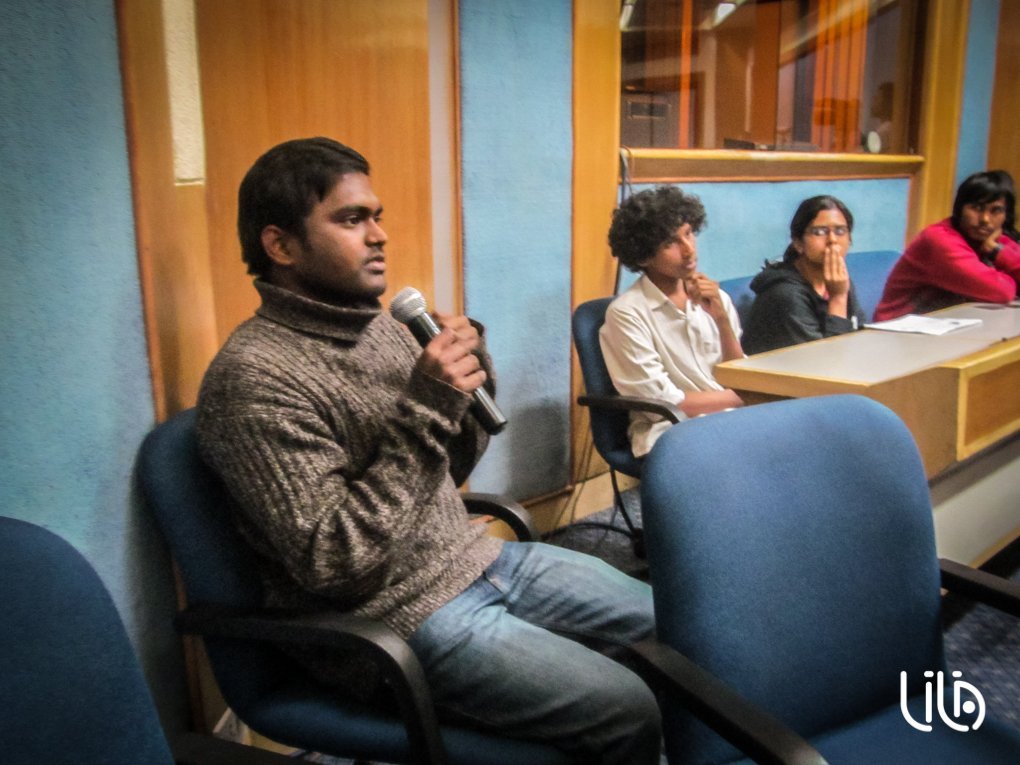 © Abdullah Abdul Hameed for LILA Foundation
At LILA, we look at translation as a fundamental human act, with applications and implications that go way beyond the interlingual space. We are pleased that Lakshmi saw and appreciated the essential creative play that we are trying to integrate into the fields of knowledge and understanding.

While the academic industry is inundated with theoretical papers on translation, Ambai's lecture, the ninth in the LILA PRISM series, offered a seamlessly creative and witty study on the politics embedded in our myriad engagements with texts. Touching upon the difficulties involved in translating from other Indian languages to English with special reference to Tamil, she emphasized the need to let some linguistic mysteries be, so that cultures remain alluring.

In this context, she discussed specific instances of untranslatability, citing examples from Thiruvalluvar to Ghalib, before moving on to analyse linguistic choices governed by power relations; ways of seeing the border on exoticisation and othering; and her own experience as a creative writer translated into many languages of the world. She stressed the need for authors, while they are alive, to take a position regarding the cultural meaning and politicality of their texts, so that that frame remains, even as various interpretations come and go: authors must refuse to die! She also discussed the critical need for translators to go with humility to texts whose authors are not around, so that their meaning may be revealed to them.

Ambai's depth of knowledge and insight held the audience in rapt attention, even as her witticism and wry humour made us burst into bouts of laughter every now and then. Indeed, a fea(s)t!

Paula Richman served as Chair, and it was a pleasure to get two long time friends and close associates together on a platform.