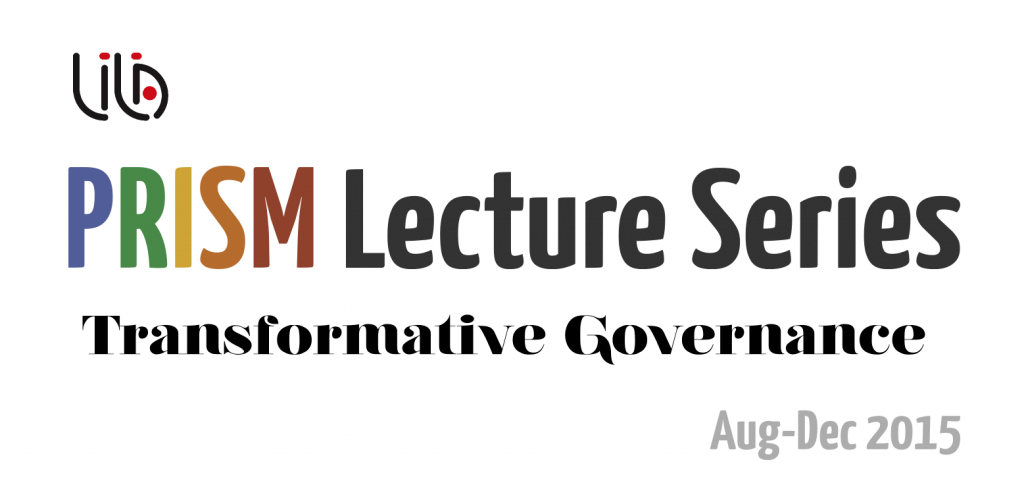 Sense of Design
and Transformative Governance

Rajeev Sethi

Co-Chairs: Gurmeet S Rai & Raghu Rai

Thu. 8 October – 6:30pm | Seminar II & III – India International Centre, New Delhi

How do we accommodate changes in our tangible and intangible heritages, and sustain our cultural memory? How does the presence or absence of 'integrity' in a society's design culture impact governance? This lecture attempts to illustrate the vital connection between 'design' and governance mechanisms. Through the example of his struggle for the restoration of the Red Fort, Sethi explains why it is important to turn the monument, as much as possible, to what it was at the time of Bahadur Shah Zafar. Exploring the link between intangible heritages and contemporary governance, Sethi also discusses what could help in finding administrative resolutions to issues like urban resettlement with particular reference to Delhi's Kathputli colony.

Rajeev Sethi is recognised internationally for his innovative contributions to preserving and celebrating the subcontinent's cultural heritage. For over four decades of work in design, architecture, cultural curation, and policy, he has identified ways to bring contemporary relevance to traditional skills of vulnerable artisan communities and informed design practice. Through cross cultural and intermedial curatorial as well as scenographic practices, he created some of the most memorable artistic endeavours. Awards and recognition include Sanskriti Award (1980), Padma Bhushan (1985), Order of Merit by the Federal Republic of Germany (2001), and Indira Gandhi Life Time Achievement Award for conservation by INTACH (2010).

Gurmeet S Rai and Raghu Rai will chair the lecture and moderate the discussion.

Gurmeet S Rai is a conservation architect based in New Delhi, India. She established CRCI, a conservation consultancy firm in 1996. Since its inception, the firm has undertaken a wide range of projects within the domain of cultural heritage conservation and management practice in India. Some of the significant projects undertaken by CRCI include preparation of site management plans for the World Heritage Sites of Red Fort in Delhi and Ellora Caves in Maharashtra, conservation and revitalization management plan for the Gobindgarh Fort in Amritsar and the Grand Trunk Road in Punjab, conservation plans for historic buildings in the Golden temple in Amritsar. In collaboration with international multidisciplinary teams, Gurmeet has prepared the management plan for the World Heritage Site of Lumbini, the birth place of Lord Buddha in Nepal and for UNESCO the Cultural Heritage Policy for Punjab. In 2012,  World Monuments Fund in New York appointed her as the project management consultant for scoping and coordinating conservation of 43 protected monuments in Madhya Pradesh. The works of CRCI have received numerous awards including from the UNESCO and the Government of Punjab. Gurmeet has been on the jury of the Asia Pacific Architectural Heritage Awards of UNESCO for the years 2005, 2006, 2007, 2010, 2013, and 2015. She is currently the Vice President of India ICOMOS and a voting member from India on the International Scientific Committee of Cultural Tourism of ICOMOS International.

Raghu Rai took up photography in 1965. Impressed by an exhibit of his work in Paris in 1971, Henri Cartier-Bresson nominated him to Magnum Photos. Rai did path breaking photo essays on a range of concerns for the 'India Today'. For Green Peace, he completed an acclaimed documentation on 1984 Bhopal. In addition to 30 books, his photo essays have appeared in many of the world's leading publications. Rai's work is being exhibited internationally and the accolades include Padma Shri (1971), Photographer of the Year in the United States (1992), and The Order of Arts and Letters (2009).