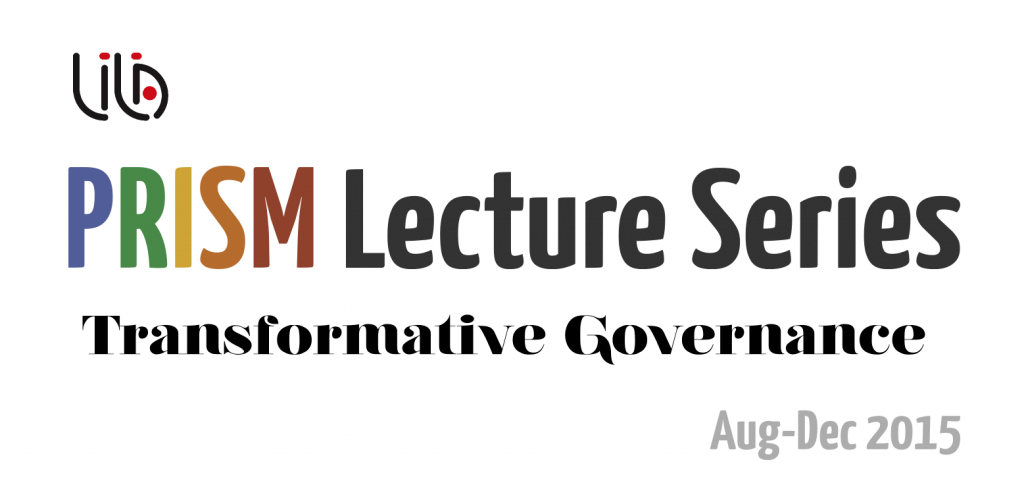 International Economic Relations
and Internal Governance

Rajat Kathuria

Chair: Anil Padmanabhan

Sun. 4 October – 7:00pm | Gulmohar Hall – India Habitat Centre, New Delhi

Where rapid growth is considered the key to unlocking prosperity, one of governance's most fundamental tasks is to ensure that the path for growth is just and free of obstacles. Institutions thus exist as "rules of the game" – whether designed or emergent, they set the stage on which development must be shaped. However, while the insight that good institutions can enable growth is important, it may also be true that where nations grow rapidly, they may outpace these institutions and act outside "the game" previously defined. In an age of instant information where change is rapid and ubiquitous, institutions can find themselves handicapped in their role of infusing growth with order. How much should institutions be resistant to change, and how quickly ought they to respond? Should institutions exist independent of those that they are helmed by?

Rajat Kathuria is Director and Chief Executive at Indian Council for Research on International Economic Relations (ICRIER), New Delhi. He has over 20 years experience in teaching and 15 years experience in economic policy, besides research interests on a range of issues relating to regulation and competition policy. He has taught undergraduate economics at the University of Maryland and is currently on leave from the International Management Institute (IMI), New Delhi where he teaches Managerial Economics and International Trade. He has worked with the World Bank, Washington DC as a Consultant and carried out project assignments for a number of international organizations, including ILO, UNCTAD, LirneAsia, World Bank and ADB. He has published in international and national journals, besides popular magazines and newspapers. He is founder member of Broadband Society for Universal Access and served on the Board of Delhi Management Association. He currently is an independent director on the Microfinance Institutions Network (MFIN) and on several government committees. He is also on the research advisory council of SBI. Rajat Kathuria holds an undergraduate degree in Economics from St. Stephens College, a Masters from Delhi School of Economics and a PhD degree from the University of Maryland, College Park.

Anil Padmanabhan will chair the lecture and moderate the discussion. Anil Padmanabhan has been a journalist for the last 29 years. At present, he is employed with Mint, the business daily from the Hindustan Times group, as its Deputy Managing Editor. Among his tasks, he leads a team of reporters covering politics and policy and writes a weekly column, Capital Calculus, on the intersection of politics and economics.