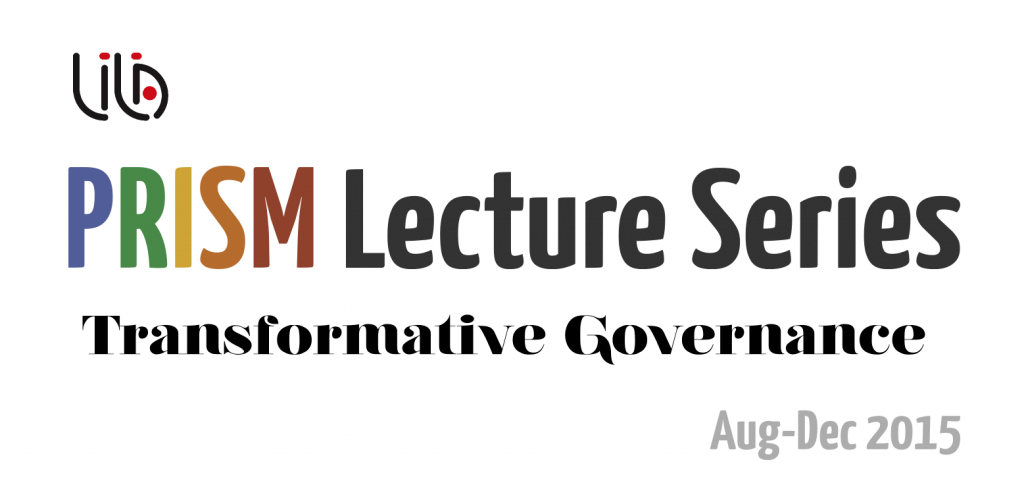 Media and Transformative Governance
in the Indian Context

Mark Tully

Chair: Saeed Naqvi

Thu. 6 August – 7:00pm | Gulmohar Hall – India Habitat Centre, New Delhi

The media can play a very important role in governance as a watchdog, and in providing informed discussion on government issues. To do this, the media must retain the trust of readers. Political affiliations of media organisations must be widely known as well as the identity of proprietors. Sensationalism and media trials cannot provide accurate information about government issues. Genuinely independent public service broadcasting is invaluable in setting standards for sobriety, accuracy and impartiality by which commercial media organisations can be judged.

Mark Tully is a renowned journalist and society commentator. Born in Calcutta in 1935, Mark Tully studied in the UK and worked from the BBC from 1965 to 1994. He was Chief of the Delhi Bureau from 1972 to 1993, and South Asia Correspondent in 1993-1994. Since then, Mark Tully has been a freelance journalist and writer residing in Delhi. He was Knighted in 2002, and received the Padma Bhushan in 2005. His multiple book publications include No Full Stops in India, India's Unending Journey and Non Stop India. Mark Tully is currently working on a series of short stories about rural India.

Saeed Naqvi chaired the lecture, and moderated the discussion. He has been a major reporter and foreign correspondent for over four decades. He has travelled the length and breadth of India and visited over a hundred countries in pursuit of stories. He has done TV interviews with world statesmen, like Fidel Castro, Nelson Mandela, Saddam Hussain, Muammar Qaddafi, Yitzhak Rabin, Shimon Peres, Benjamin Netanyahu… His writings and lecture tours have been path breaking efforts. But perhaps his equally important contributions have been in the field of culture. His three part DVD on the History of Hindustani Music is an example of his versatility. The 35 short films on India's composite culture are based on rare research. His knowledge of Urdu poetry, its range and variety that have been the theme of his popular talks in India and abroad.