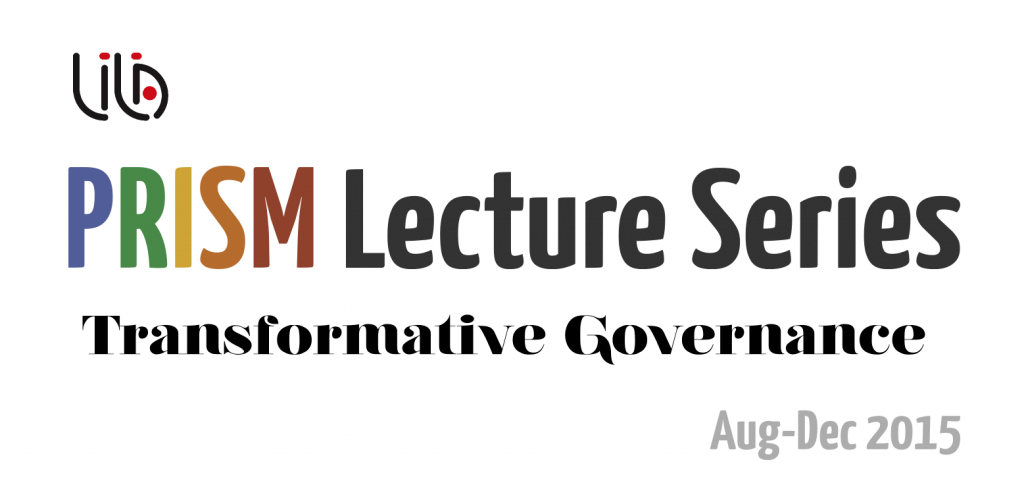 Mass Communication
and Transformative Governance

Jawhar Sircar

Chair: Subhash Chandra Agrawal

Thu. 13 August – 6:30pm | Seminar II & III – India International Centre, New Delhi

The 21st century has begun with an explosion in two-way mass communication through internet and the Social Media, as distinguished from the earlier one-way communication over print and electronic media, as also political messaging. This, in turn, led to greater transparency and accountability in governance, of both public and corporate affairs, especially after the series of scandals on Wall Street. Transparency is not just a positive development in transforming governance, it was inevitable as digitisation means that all communication is broken down to (re-usable) digital alphabet. This makes these digital currencies freely available on a multiplicity of platforms, with or without the permission of either the sender or the receiver. Naturally, therefore, these open mass communication tools available for the first time to the private citizens, encouraged them to demystify the processes of governance and insisting on greater and regular accountability, beyond the once in 4 years (or 5 years) electoral encounters. The natural fall-out was felt more acute in closed regimes, like the North African Arab countries, and led to convulsions in many other parts of the world, including India through the Anna Hazare and succeeding movements.

Jawhar Sircar is an Indian civil servant with 40 years experience, and is presently the Chief Executive Officer of Prasar Bharati. As CEO of PB, (DD & AIR), he supervises India's Public Service Broadcaster, which is the largest broadcasting network in the world. It covers of well over a billion people, through All India Radio (AIR) & Doordarshan (TV) with 570 stations. After joining the Indian Administrative Service (IAS) in 1975 in West Bengal (India), Shri Sircar held several postings including two short stints as Secretary, Ministry of Information & Broadcasting, Government of India. He has been Secretary, Ministry of Culture, Government of India from November 2008 to February 2012. He initiated long-pending reforms and took up the modernization of museums, archives, and libraries. Jawhar Sircar studied at St. Xavier's School, Presidency College and Calcutta University, all in Kolkata. He has also studied at the University of Cambridge and Sussex. He is a Graduate in Political Science and has two Master's Degrees, in Sociology and History. Jawhar Sircar has recently been nominated as honorary member of the Governing Council of Indian Council of World Affairs (ICWA), from 4 December 2013. He has also been nominated as honorary Trustee of the Darjeeling Himalayan Railway Heritage Foundation. He was elected vice-president of Asia Pacific Broadcasting Union (ABU) in Macau. He has carried on research and publications on cultural, historical and anthropological subjects for several years. He received the first ever British Museum's award for his piloting museum reforms in the country.

Subhash Chandra Agrawal chaired the lecture and moderated the discussion. He is a renowned Right To Information activist. His suggestions have led to change in design of Railway Coaches, change in size and metal of coins, publication of Readers' Digest in Hindi, improvement by Johnson & Johnson in Band-Aid, entry of women in Rotary International, among many other examples. May it be constitution review, finance, banking, communications, posts, railways, transport, consumerism, radio, television, civic problems or any other field, his recommendations have been appreciated and recognised at highest levels as well as by the public. He also interacts with the Public Information Officers at various platforms, learning further through their experience with various kinds of problems in the RTI petitions. Amongst numerous awards and honours to him is a prize by Sitaram Jindal Foundation for his crusade against corruption. Rotary International honoured him with 'Bhagsingh Memorial Trophy' for enhancing public-image of Rotary. He was also honoured with the 'Swachch Bharat Ratna Award 2015′ and recognised as one of the Giraffe Heroes India. He conducts seminars in educational institutions and government bodies.