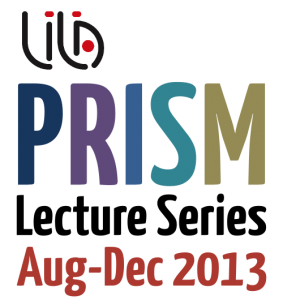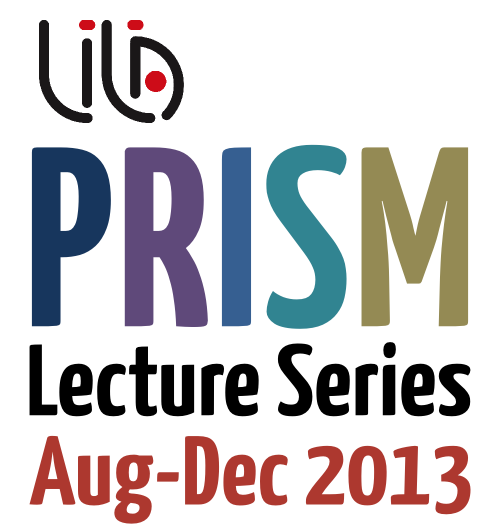 Click on the images to go to:
∾

Madhavi Menon – We Have Always Been Lesbians
Tuesday 27th, August 2013 – 7:00-8:30 pm – Tea at 6:30
Gulmohar Hall, India Habitat Centre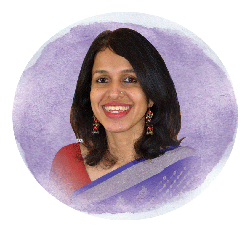 Madhavi Menon is Professor of English at Ashoka University in Delhi. She works on questions of desire and identity, and is the author of Wanton Words: Rhetoric and Sexuality in the English Renaissance (University of Toronto Press, 2004), Unhistorical Shakespeare: Queer Theory in Shakespearean Literature and Film (Palgrave Macmillan, 2008), and the editor of Shakesqueer: A Queer Companion to the Complete Works of Shakespeare (Duke University Press, 2011). Her current work is on ideas of difference and indifference in relation to sexuality, culture, and temporality. Before joining Ashoka University, she was a Professor at American University (Washington D.C.).
The Lecture: "We Have Always Been Lesbians" puts pressure on the ways in which we tend to understand sexual identity in both cultural and temporal contexts. Different cultures often narrate themselves as possessing a stable sexual identity over time, even as the literature produced by and in that culture insists otherwise. Focussing on the specific dastan of Chouboli and on the performative aspects of dastangoi in general, this talk thinks about how we acquire sexuality and who counts as "we" in the first place.
Mahmood Farooqui, historian, translator, and dastango, introduced the speaker and moderated the discussion. Farooqui has played a significant role in reviving the dastangoi form of storytelling. Apart from performing the traditional repertoire of tales, Farooqui also devises stories with contemporary political significance and has thus brought about a radical change to the dastangoi tradition. Farooqui is the author of Besieged: Voices from Delhi 1857, the translation and compilation of the Mutiny Papers originally written in Shikastah Urdu.

∾
Jonathan Gil Harris – The First Firangis
Thursday 29th, August 2013 – 7:00-8:30 pm – Tea at 6:30
Gulmohar Hall, India Habitat Centre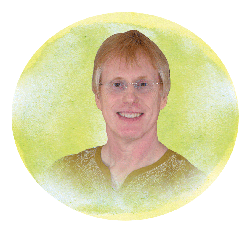 Jonathan Gil Harris, Professor of English at Ashoka University, is interested in early modern understandings of globalization and the foreign, and how these have helped shape our knowledge and experiences of bodies, disease, commerce, time, and religious difference. He is the author of Foreign Bodies and the Body Politic (Cambridge UP, 1998), Sick Economies: Drama, Mercantilism and Disease in Shakespeare's England (U Penn P, 2004), Untimely Matter in the Time of Shakespeare (U Penn P, 2009), Shakespeare and Literary Theory (Oxford UP, 2010), and Marvellous Repossessions: The Tempest, Globalization, and the Waking Dream of Paradise (Ronsdale, 2012). He is also the editor of Indography: Writing the "Indian" in Early Modern England (Palgrave, 2012). His new book, The First Firangis: How to Be Authentically Indian, will be published by Aleph Books in 2014.
The Lecture: "The First Firangis" considers the strange phenomenon of Europeans who immigrated to India in the sixteenth and seventeenth centuries and, to lesser and greater extents, became Indian. These early migrants, who predate the British Raj by two centuries, are a far cry from the "white Mughals" examined by William Dalrymple. They came to India not to conquer and command, but with much humbler ambitions: to escape poverty and persecution. Paying particular attention to the life of Thomas Stephens, an English Catholic dissident who fled to the Konkan coast in 1579, became a Marathi poet, and wrote an 11,000-stanza purana in traditional ovi form, this talk will ask: what does it mean to be "authentically" Indian, and how does the word "firangi" itself capture the distinctive nuances of what it means to become Indian?
Sambudha Sen, Professor of English at the University of Delhi, introduced the lecture and moderated the discussion. His books include London, Radical Expression and the Making of the Dickensian Aesthetic (Ohio State University Press, 2012) and with four others Khaki Shorts and Saffron Flags (Longman, 1993). His essays on the print culture of nineteenth century Britain have appeared in journals like Representations, English Literary History and Nineteenth Century Literature.

∾

Rich Rice – New Media Translocal Communication
Thursday 5th, September 2013 – 6:30-8:00 pm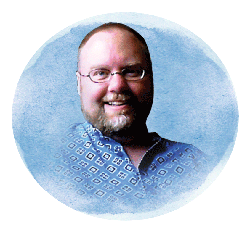 Rich Rice is Associate Professor of English at Texas Tech University, USA, where he directs the department's Multiliteracy Lab. In a variety of modalities and learning environments he teaches courses in new media, intercultural communication, rhetoric, and technical communication. His most recent co-edited collection, ePortfolio Performance Support Systems, is published in both Parlor Press and through Creative Commons with the WAC Clearinghouse. Other recent publications include topics like problem-based universal design, study abroad models, mobile medicine, photo essays, media labs, faculty professionalization, and hypermediated teaching philosophies. See his web page for more specifics.
The Lecture: "New Media Translocal Communication" applies principles of software design to translocal communication practices. Workable solutions for communication problems in global societies come from flexible approaches. Such solutions require a high level of intercultural competence in order to listen, reason, and debate productively. Intercultural competence is the ability to communicate successfully with people through an understanding of culturally-specific values in order to identify differences related to ethics, politics, religion, literacy, morality, history, geography, and ethnicity.
Sumanyu Satpathy, Professor of English at the University of Delhi, introduced the lecture and moderated the discussion. His publications include Reading Literary Cultures: Perspectives from Orissa (Rawat 2009). He has edited Southern Postcolonialisms: 'New' Literary Representations and the Global South (Routledge, 2009) and co-edited The Tenth Rasa: An Anthology of Indian Nonsense (Penguin, 2007) as well as Signifying the Self (Delhi: Macmillan, 2003). His articles have appeared in edited volumes such as Children's Literature and the Fin de Siècle (Greenwood Press, 2003) and Same Sex Love in India (Palgrave, 2002), as well as in journals such as Papers in Language and Literature, English Language Notes, Ariel, Notes and Queries, and Indian Literature. He was a Distinguished Fellow at the Institute for Advanced Study, La Trobe University, Melbourne (2007).

∾
Jayati Ghosh – Incorporation and Exclusion in the Indian Economy
Wednesday 11th, September 2013 – 7:00-8:30 pm – Tea at 6:30
Gulmohar Hall, India Habitat Centre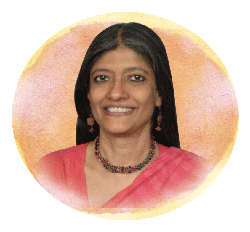 Jayati Ghosh is Professor of Economics at the Centre for Economic Studies and Planning, JNU, New Delhi. Since 2002 she has been the Executive Secretary of International Development Economics Associates (IDEAS), an international network of heterodox development economists. She is Founding Trustee of the Economic Research Foundation. Her current research interests include globalisation, international trade and finance, employment patterns in developing countries, macroeconomic policy, issues related to gender and development, and the implications of recent growth in China and India. Recent books include Work and well being in the age of finance (Tulika Books, New Delhi), The market that failed: Neoliberal economic reforms in India (Leftword Books, New Delhi), Tracking the macroeconomy (ICFAI University Press, Hyderabad), Never done and poorly paid: Women's work in globalising India (Women Unlimited, New Delhi) and After Crisis: Adjustment, recovery and fragility in East Asia (Tulika Books, New Delhi).
The Lecture: "Incorporation and Exclusion in the Indian Economy" argues that many of the current debates around the absence of inclusive growth in India miss a basic point. For many peasants, workers, unrecognized women workers and others, exclusion from the benefits of growth has not meant exclusion from the system as such. Rather, the excluded have been affected precisely because they have been incorporated into market systems based on unequal power relations. Recent growth has relied on the ability of employers in India to use the complex nexus with governments at different levels to appropriate land and other natural resources and to utilise social characteristics (caste, gender, etc) to create segmented labour markets that maximize surplus extraction. This has created a peculiar hybrid form of capitalism that does not encourage innovation or aggregate productivity increases.
Kanika Batra, Associate Professor at the Department of English, Texas Tech University, moderated the discussion. She specializes in Postcolonial literatures and teaches and researches Postcolonial Feminism and Postcolonial Queer Studies. Her articles have appeared in journals such as Callaloo, Feminist Review, The Journal of Commonwealth and Postcolonial Studies, Interventions: International Journal of Postcolonial Studies. After two monographs published in 2001 and 2011, she is currently working on a new book project tentatively titled Postcolonial Counterpublics: Genders and Sexualities in Print scheduled to appear in 2015.

∾
Kanika Batra – Theatre and the Right to Food Staples in India
Tuesday 17th, September 2013 – 6:30-8:00 pm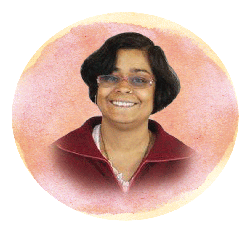 Kanika Batra is Associate Professor at the Department of English, Texas Tech University. She specializes in Postcolonial literatures and teaches and researches Postcolonial Feminism and Postcolonial Queer Studies. Her articles have appeared in journals such as Callaloo, Feminist Review, The Journal of Commonwealth and Postcolonial Studies, Interventions: International Journal of Postcolonial Studies. In 2001 she published a monograph on Caribbean poetry for the Indira Gandhi National Open University, India. Her second book, Feminist Visions and Queer Futures in Postcolonial Drama, was published by Routledge in 2011. She is currently working on a new book project tentatively titled Postcolonial Counterpublics: Genders and Sexualities in Print scheduled to appear in 2015.
The Lecture: "Theatre and the Right to Food Staples in India" discusses how dramatic representations open a discussion on the social implications of food production and distribution in India by presenting dichotomies of the colonial and the postcolonial, the rural and the urban, the moral and the political, and deprivation and hoarding. The availability or scarcity of wheat in these representations points to ubiquitous divisions within Indian society continuing from the early to the late twentieth century. Premchand's tale "Sava Ser Gehu" published in the 1920s, begins a discussion of staple food and exploitation that continues into postcolonial times. The street theatre group Janam continues a similar tradition of social critique by dramatizing food hoarding and shortages in India through the play "Samrath Ko Nahin Dosh Gosain" performed in the 1980s. This lecture discusses representation of food scarcity in dramatic adaptations of Premchand's story and Janam's street performances, as a marker of national pride and shame respectively.
Purabi Panwar, editor, translator and critic, introduced the speaker and moderated the discussion. She was Associate Professor at the College of Vocational Studies, University of Delhi. Her work includes studies on Rudyard Kipling, EM Forster and VS Naipaul, with special reference to their representation of India. Her areas of special interest are colonial and post-colonial fiction and travel writings.

∾

Richard Mahapatra – Reporting Globalisation from a Village Dateline
Tuesday 8th, October 2013 – 7:00-8:30 pm – Tea at 6:30
Gulmohar Hall, India Habitat Centre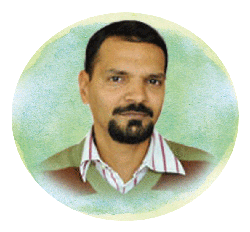 Richard Mahapatra, a senior editor with Down To Earth magazine, has been reporting on development issues for the last 15 years. He has been writing on the linkages between environment and poverty. His reporting analyses and discusses developments at village level in the wider context of national and global changes.
The Lecture: "Reporting Globalisation from a Village Dateline" discusses the origins and present difficulties of development journalism. Down To Earth started in 1992, a period coinciding with India's economic liberalisation process. After 20 years, the media knowingly or unknowingly has been undergoing a change in its reporting approach. Development journalism faces a unique challenge. How has our reporting development issues changed at the time of economic liberalisation?
Kaushik Dasgupta, Features Editor at Down To Earth magazine, introduced the speaker and moderated the discussion. He is a student of history who studied at Delhi University and Jawaharlal Nehru University. Kaushik writes on ecological history and has a keen interest in the history of food.

∾
GN Devy – Why Do the Adivasis Want to Speak?
Tuesday 29th, October 2013 – 7:00-8:30 pm – Tea at 6:30
Gulmohar Hall, India Habitat Centre
GN Devy writes in three languages – English, Marathi and Gujarati – and has won literary awards for his various works in all three languages. He is the founder of the Bhasha Research and Publication Centre, Baroda, the Adivasi Akademi, Tejgadh, and the Budhan Theatre, Ahmedabad. He headed and led the 50 volume People's Linguistic Survey of India. His major books in English include After Amnesia, A Nomad Called Thief and The GN Devy Reader. He received the Prince Claus Award for his work with Adivasis and the Linguapax Award for his work towards language conservation.
The Lecture: "Why Do the Adivasis Want to Speak?" will present GN Devy's observations on the plight of the Adivasis in India drawn from his experience of working with Adivasi communities over the last two decades. It will present the how and the why of the diminishing of the wisdom in the oral traditions in the languages of the Adivasis. It will present the map of aspirations that determine the social dynamics for the Adivasis and their implications for the Indian democracy.
KK Chakravarty, Chairman of Lalit Kala Akademi, Ministry of Culture and Chancellor of NUEPA, Ministry of Human Resource Development, introduced the speaker and moderated the discussion. He has extensively published on Art and Architecture, Rock Art, Anthropology, Archaeology, Museology, Conservation, Education and Indology with a focus on issues of marginalization and bio-cultural survival of communities. He has led a movement on national and international platforms for the regeneration of community habitats, knowledge systems, heritage, arts and re-invention of colonial cognitive categories.

∾

Mary E John – Re-Thinking Violence Against Women
Monday 11th, November 2013 – 6:30-8:00 pm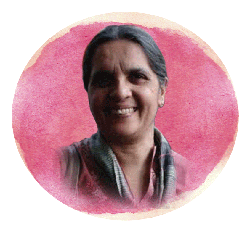 Mary E. John is currently Senior Fellow at the Centre for Women's Development Studies, New Delhi. She was Director of the Centre from 2006-2012 and prior to that Associate Professor and Deputy Director of the Women's Studies Programme at JNU from 2001-2006. Her areas of interest span the cross- and anti-disciplinary fields of women and gender studies; she has been working in and writing about feminist politics for over two decades. She is presently Co-Chair of the UGC Task Force on Issues of Safety for Women and Youth on Indian Campuses. Recent publications include Women's Studies in India: A Reader (2008, Penguin India); the co-authored Planning Families, Planning Gender: The Adverse Child Sex Ratio in North India (Books for Change, 2008), and guest editing Seminar on the issue of Democratizing Knowledge: A Symposium on Reforming Higher Education (August 2011). Mary John is now working on a book on Feminism.
The Lecture: "Re-Thinking Violence Against Women" discusses how there can be no doubt that violence against women, especially sexual violence and rape, has gone well beyond being headline news. Something extraordinary happened in the wake of the Delhi gang rape of December 2012, whether at the level of the scale of the protests, or the range of institutional responses both negative and positive. Contestations through speaking and writing have also been prominent. This lecture seeks to contribute to this moment by opening up to further analysis of the following. First, the commonsense experience regarding rape as the most heinous of crimes. Second, the construction of normal and 'aggravated' sexual assault by the law. And third, new feminist thinking on rape culture and impunity. I will be arguing that the universal framing of violence must go beyond gender and patriarchy and take the risks of including those structures – both everyday and institutional – that divide both women and men.
Kalyani Menon-Sen, feminist researcher and activist, introduced the talk and moderated the discussion. She has been working for over twenty-five years on issues of women's rights, particularly the impacts of neoliberal economic policies on women. She has contributed to critiques of urbanisation policies in India and is closely involved with struggles against eviction and dispossession of the working poor in Delhi. She has written and campaigned on issues of violence against women, particularly state violence and its linkage with economic policies. Kalyani is a member of Gender At Work, an international collective of practitioners working on gender issues in organisational settings.

∾
Ambai (CS Lakshmi) – Ways of Seeing: Text, Translation and Authors Who Refuse to Die
Thursday 21st, November 2013 – 7:00-8:30 pm – Tea at 6:30
Casuarina Hall, India Habitat Centre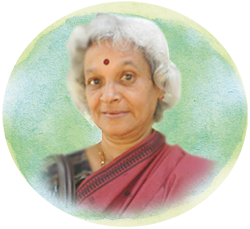 Ambai (CS Lakshmi) is a historian and a creative writer in Tamil. She has been an independent researcher in Women's Studies for the last thirty-five years. Her stories have been translated in two volumes entitled A Purple Sea and In a Forest, A Deer. The latter shared the Hutch-Crossword award for translated fiction. She received the Pudumaipiththan memorial lifetime achievement award in 2005, the Lifetime Literary Achievement Award of Tamil Literary Garden, University of Toronto, Canada, for the year 2008, and the Kalaignyar Mu. Karunanidhi Porkizi award for fiction in 2011. The University of Madras awarded her for excellence in literature in the centenary celebrations of the International Women's Day in March 2011. She is currently the Director of SPARROW (Sound & Picture Archives for Research on Women). She commissioned two translated volumes in Tamil of 12 booklets on women from various walks of life, published by SPARROW. She is at present the series Editor of five volumes of translations of 87 writers from 23 languages of India. She lives in Mumbai with her filmmaker friend Vishnu Mathur, her seventeen year old foster daughter Khintu and her two little brothers Krishna and Sonu.
The Lecture: "Ways of Seeing: Text, Translation and Authors Who Refuse to Die" will expand the meaning of translation to include ways in which texts are seen, contextualized, categorized, reduced and expanded, and presented. The lecture will deal with ways of translation of a text in Indian language to English and other languages. Apart from elaborating on the different ways of translating an Indian language text into English and into another Indian language, the lecture will try to probe the constant undercurrent of the notion of power in the act of translation into English which involves choice of text, translation and rendering, and presentation of author. It will also explore the layers of dialogues and negotiations involved in turning the text, the author and the culture into an easily acceptable, marketable format.
Paula Richman, Danforth Professor of South Asian Religions at Oberlin College in Ohio, USA, introduced the speaker and moderated the discussion. She has published two monographs on Tamil poetry, one focusing on Manimekalai, a 6th century Buddhist epic in Tamil and the other on the Pillaittamil genre in which a deity or saint is addressed in the form of a child. She has edited and contributed to 3 volumes on Ramayana tradition – Many Ramayanas, the Diversity of a South Asian Narrative Tradition and Questioning Ramayanas, a South Asian Tradition are both available in paperback from Oxford University Press, New Delhi. She is currently working on a new project that explores how incidents from the Ramayana tradition have been staged in theatrical genres such as Yakshagana, Kattaikkuttu, and Nangiar Kuttu. Dr. Richman has been coming to India for language study and research since 1978. She will be a visiting scholar at the Jawaharlal Nehru Institute for Advanced Studies this year.
∾
Sadanand Menon – State of Arts Institutions in India
Saturday 23rd, November 2013 – 7:00-8:30 pm – Tea at 6:30
Gulmohar Hall, India Habitat Centre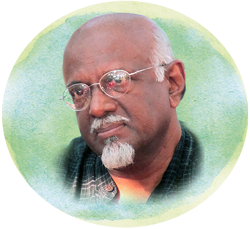 Sadanand Menon has been exploring the charged space linking politics and culture for several decades through his work in media, pedagogy and activism. He is currently Adjunct Faculty at the Asian College of Journalism, Chennai, and at the Humanities Department of IIT, Madras. He is member of Apex Advisory Panel, National Museum, Delhi, of Apex Advisory Committee, National Gallery of Modern Art, Bengaluru, of Lalit Kala Akademi, Delhi, of the General Council, Indian Institute of Advanced Study, Shimla, and Managing Trustee of SPACES, Chennai. Among the several exhibitions he has curated is a major counter-historical fifty-year retrospective of the late Dashrath Patel for the National Gallery of Modern Art, in Delhi and Mumbai. A long-time collaborator with radical thinker/choreographer Chandralekha, he is deeply involved with issues connected with critical practices in contemporary Indian dance.
The Lecture: "A Ministry of Culture? God forbid!" Kamladevi Chattopadhyaya had exclaimed in mock horror at The Drama Seminar organized by the Sangeet Natak Akademi, Delhi, in 1956. Five decades later, one might be permitted genuine horror over mock horror at the goings on in the hundreds of 'arts' institutions under the Ministry of Culture. There is a pervasive sense of break down and dysfunctionality afflicting these bodies on the one hand and the real crisis of finding the right people to run these institutions on the other. At the same time there has been a fecund sprouting of privately owned and run 'arts' institutions across the country, which, while adding to the cacophony, might not still be the panacea that the situation requires. However, now there is a lurking suspicion that the State seems to be in a hurry to push the arts into the private domain and wash its own hands off any commitment and responsibility in that domain. The talk will explore the implications of these developments.
Anita Cherian, teacher of English at the Indraprastha College for Women, University of Delhi, introduced the speaker and moderated the discussion. She has a PhD in Performance Studies from the Tisch School of the Arts, New York University. In the past, she has been a Fellow at the Indian Institute of Advanced Study, Shimla and a teacher of Media Studies at the Asian College of Journalism, Chennai. Her research interests are in the areas of cultural policy and cultural studies, theatre history, performance studies, and cultural labour under the regimes of neoliberalism. At present, she is finishing up a manuscript on the institutional production of a 'national' theatre in the years following independence. She has also begun work on a new project that examines cultural policy making in the time of globalization.

∾
Sundar Sarukkai – Thinking and Learning in the Age of Maggi Noodles
Thursday 28th, November 2013 – 6:30-8:00 pm – Tea at 6:00
Seminar 1 & 2, India International Centre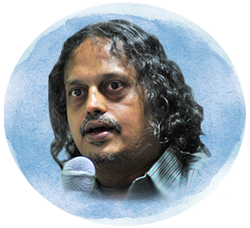 Sundar Sarukkai is the Director of the Manipal Centre for Philosophy & Humanities, Manipal University, India. He is the author of the following books: Translating the World: Science and Language (2002),Philosophy of Symmetry (2004), Indian Philosophy and Philosophy of Science (2005), What is Science? (2012) and The Cracked Mirror: An Indian Debate on Experience and Theory (2012, co-authored with Gopal Guru). He is an Editorial Advisory Board member of the Leonardo Book Series published by MIT Press and the Series Editor for Science and Society, Routledge.
The Lecture: "Thinking and Learning in the Age of Maggi Noodles" explores how there is no time for thinking or learning in the age of instant desires, instant gratification and instant results. It is remarkable how the instant culture has eroded traditional notions of education. It is not a surprise therefore that philosophy too has had to bear the brunt of a culture that wants instant success, instant stardom and instant knowledge. And the greatest casualty of this culture is the notion of thinking. Thinking needs time, a commodity which is not available in the instant age. Time needs duration to allow thinking to happen. Thinking brings together the fundamental concerns of education and philosophy. This talk will be about re-inventing time and the process of thinking in contemporary education. This can be best accomplished by revitalizing philosophy and understanding its role in creating a humanistic society.
Krishna Kumar, professor of education at the University of Delhi, India, introduced the speaker and moderated the discussion. Noted for his writings in sociology and history of education, Krishna Kumar has used the school curriculum as a means of social inquiry. He has framed his study of education in a critical engagement with modernity in a colonized society. His writings explore the patterns of conflict and interaction between forces of the vernacular and the state. As a teacher and bilingual writer, he has developed an aesthetic of pedagogy and knowledge that aspires to mitigate aggression and violence. In addition to his academic work, he writes essays and short stories in Hindi, and has also written for children. From 2004 to 2010, he was Director of the National Council for Educational Research and Training (NCERT), an apex organization for curricular reforms in India.

∾

Vinod K Jose – Media and Responsibility
Monday 2nd, Decembre 2013 – 6:30-8:00 pm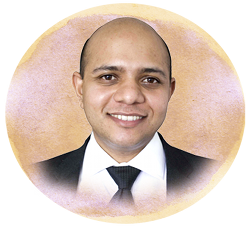 Vinod K. Jose is the Executive Editor of The Caravan and an award-winning journalist. He has previously worked as a producer from South Asia for public radio stations in the US and Europe. Jose has an MA in Journalism from Columbia Journalism School, where he was a Bollinger Presidential Fellow. He also has graduate degrees in Communication and English, and a PhD in Sociology. The Oz Prize jury 2013 cited his articles "The Emperor Uncrowned: The Rise of Narendra Modi", a profile of Gujarat's Chief Minister and "On the Success of Ethics", about the state of media industry in India, for reporting excellence.
The Lecture: "Media and Responsibility." Democracy is unimaginable without a free press. However, what kind of free press, and how much 'free' a press is, are questions based on the political and cultural understanding of each democratic tradition.Therefore, in theory and practice, there is increasingly very little consensus, from country to country, on what freedom of press is. In the United States, one of the oldest democracies, the first constitutional amendment categorically protected freedom of press, stopping the Congress of abridging the freedom of speech and press. In contrast, in India, the first amendment famously reduced freedom of press, a fundamental right, to a negotiable one for the government. The constitution brought it under the clutches of the innumerable state laws conceived by the British colonial government. The questions on the freedom of the press, and the responsibility of the press did not quite recover from such early onslaughts. And with many dubious and corruptible ethical conducts in the decades thereafter, our press model very easily fluctuated between totalitarian and libertarian models. The lack of a free and fair press model framework continues to be the hallmark of Indian press. This talk will briefly trace the historiography of the debate on the press and its responsibility, and the need for a theoretical and philosophical framework suited for India. From inadequacies in the newsrooms to structural problems in the news industry, how does one start a conversation on a "democratic press"?
Shuddhabrata Sengupta, artist and writer with the Raqs Media Collective, introduced the speaker and moderated the discussion. As part of Raqs Media Collective, he co-initiated the Sarai Initiative at CSDS with Ravi Sundaram and Ravi Vasudevan. He contributes occasionally to the group blog Kafila.org and has published essays in several publications, including Caravan.

∾
Anil Gupta – India Reimagined, Redefined and Reignited: A Perspective on Grassroots, Youthful Creativity and Innovation
Tuesday 10th, December 2013 – 7:00-8:30 pm – Tea at 6:30
Casuarina Hall, India Habitat Centre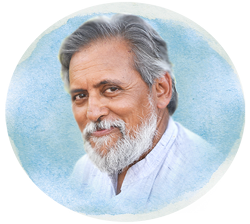 Anil K Gupta is Professor at Indian Institute of Management (Ahmedabad), Executive Vice Chair of National Innovation Foundation, Founder of Honey Bee Network, SRISTI and GIAN, Fellow of The World Academy of Art and Science (California 2001) and Member of the National Innovation Council. His mission is to expand the global as well as local space for grassroots and young innovators to ensure recognition, respect and reward for them; to ensure the protection of intellectual property rights of the innovators; to explore ethical issues in conservation and prospecting of biodiversity; to link innovations, investments and enterprise; and to create knowledge network at different levels for augmenting grassroots green inventions and innovations in informal and formal sector. He aims at supporting social innovations in public and private sectors to expand entrepreneurial opportunities for disadvantaged people, and to strengthen the pursuit of authenticity in public life. He teaches Globalizing and Resurgent India through Innovative Transformation (GRIT), Shodhyatra (learning walk in Himalayan region), Creativity, Innovation, Knowledge network and Entrepreneurship (CINE), Strategic management of intellectual property rights including open source innovations (SMIPR), and doctoral level courses viz., Institution Building (IB), Agri Management (AM II), among others. Prof. Gupta was conferred Doctor of Letters from Central University of Orissa and Honey Bee Network received the Hermes Award (European Institute for Creative Strategies and Innovation, Paris, May 2012), apart from several national and international honours.
The Lecture: "India Reimagined, Redefined and Reignited: A perspective on the grassroots, youthful creativity and innovation" discusses how India is constantly redefined by the forces contesting for domination of mind space, cultural scape and memoryscape. The more privileged one is, the more cynical one becomes. It seems that sustaining hope and reinforcing faith is a project undertaken by knowledge rich-economically poor people. This lecture will share ideas and insights gathered from shodhyatras (learning walks) throughout the country along with other volunteers of Honey Bee Network during the last 25 years, though in particular 16 years. One may ask why the image of the Indian society is so optimistic and reassuring when seen from the perspective of unaided, grassroots achievers, innovators and traditional knowledge holders. And yet why are the state and its various institutions so hesitant in engaging with these creative people? Perhaps, there is the fear of upsetting the apple cart, and their own imagination about the backward, unthinking working class at the grassroots? I will critique public policies which treat people as having only legs, mouth and hands, but no head, as attempted in the largest employment program MGNREGS. The idea of treating people as only a sink of assistance aid and advice, rather than sources of ideas, imagination and institutional vibrancy will be challenged herein. The experience at the Honey Bee Network, Sristi and Techpedia.in, GIAN (Grassroots Innovation Augmentation Network), and National Innovation Foundation, will of course be the backbone of the presentation.
Discussants:
Dr T Ramasami, currently Secretary to the Government of India, Department of Science and Technology, holds a Master's degree in Leather Technology from the University of Madras, India and PhD in Chemistry from the University of Leeds, UK. He has also worked on energy research in Ames Laboratory Iowa, USA and on electron transport phenomena in the Wayne State University, USA prior to returning to India for undertaking his scientific career. He joined the Central Leather Research Institute, Chennai as a scientist in 1984 and served as its Director for more than 10 years during the period up to May 2006.
Dr. Kavita Sharma is the Director of India International Centre since 2008. She was the Principal of Hindu College and has the distinction of being the first woman Principal of a co-educational institution in the Delhi University. She is a member of the Executive Committee of Delhi University. She holds a doctorate in English from Delhi University and has written and published extensively, with about half a dozen single author books to her credit. Her published research articles in reputed journals cover a wide range of subjects such as Education, Literature, Theatre and gender issues. Dr. Sharma has received several fellowships and awards. Notable among these are Fullbright New Century Scholar for the year 2007-2008, Faculty Research Fellowship and Faculty Enrichment Fellowship by the Shastri Indo Canadian Institute in the years 1991-92 and 2002-03 respectively.

∾
Harsh Mander – Inequality and Indifference in India
Thursday 12th, December 2013 – 6:30-8:00 pm – Tea at 6:00
Seminar 1 & 2, India International Centre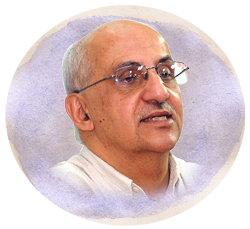 Harsh Mander, social worker and writer, works with survivors of mass violence, hunger, homeless persons, street children, minorities, bonded workers and other marginalized people. He engages with these disadvantaged groups in many ways: direct work with these communities, and as a writer, commentator, policy advocate, researcher and teacher. His books include Unheard Voices: Stories of Forgotten Lives, The Ripped Chest: Public Policy and the Poor in India, Fear and Forgiveness: The Aftermath of Massacre, Fractured Freedom: Chronicles from India's Margins, Untouchability in Rural India (co-authored), and his newest Ash in the Belly: India's Unfinished Battle against Hunger. He regularly writes columns for the Hindu and Hindustan Times.
The Lecture: "Inequality and Indifference in India discusses two striking markers of our times. The first is the exile of the poor from the conscience and consciousness of people of privilege: our extraordinary indifference to pervasive and avoidable human suffering that we witness around us daily. Hunger, homelessness, discrimination and violence face conspicuous absence of outrage, and a striking cultural comfort with inequality. That the accident of where a child is born continues to determine her life chances, the limits of her wealth and social standing in later life, is still too widely considered unproblematic, inevitable, tolerable, and even legitimate. The second striking marker of this age is the legitimisation of prejudice and discrimination against people of 'different' faiths and cultures; the crumbling, in significant sections of middle-class consciousness, of centuries-old traditions of pluralism and a lived tolerance of diversity.
Shiv Visvanathan, Professor at O P Jindal Global University, Sonepat, will introduce the speaker and moderate the discussion. He was Professor at Dhirubhai Ambani Institute of Information and Communication Technology (DA-IICT), Gandhinagar and has held the position of Senior fellow Center for the Study of Developing Societies (CSDS) in Delhi. He has also taught at the Delhi School of Economics. Shiv has held visiting professorships at Smith College, Stanford, Goldsmiths, Arizona State University and Maastricht University. He is author of Organizing for Science (OUP, Delhi, 1985), A Carnival for Science (OUP, Delhi, 1997) and has co-edited Foulplay: Chronicles of Corruption (Banyan Books, Delhi, 1999). He has been consultant to the National Council of Churches and Business, India. He is a regular columnist to newspapers like The New Indian Express, Indian Express and The Deccan Chronicle and The Asian Age. He also contributes to popular magazines like Outlook, India Today, Governance Today and Tehelka. His interests center on cultures of knowledge, Cognitive Justice (a term he coined), popular culture, urban studies, the sociology of corruption, sociology and philosophy of science, history of technology, social movements, globalization, culture and the politics of environmentalism, disaster management and futures.
∾
K Srinath Reddy – Universal Health Coverage for India: Dream or Development Imperative?
Monday 23rd, December 2013 – 7:00-8:30 pm – Tea at 6:30
Gulmohar Hall, India Habitat Centre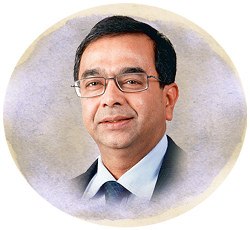 Prof. K. Srinath Reddy is presently President, Public Health Foundation of India (PHFI) and he formerly headed the Department of Cardiology at All India Institute of Medical Sciences (AIIMS). He was appointed as the first Bernard Lown Visiting Professor of Cardiovascular Health at the Harvard School of Public Health in 2009. He is also an Adjunct Professor of the Rollins School of Public Health, Emory University and Honorary Professor of Medicine at the University of Sydney. PHFI is engaged in capacity building in Public Health in India through education, training, research, policy development, health communication and advocacy. He has served on many WHO expert panels and is presently the President of the World Heart Federation (2013-14). He also chairs the Core Advisory Group on Health and Human Rights for the National Human Rights Commission of India and is a member of the National Science and Engineering Research Board of Government of India. He recently chaired the High Level Expert Group on Universal Health Coverage, set up by the Planning Commission of India. He also serves as the President, of the National Board of Examinations which deals with post-graduate medical education in India. Prof. Reddy is a member of the Leadership Council of the Sustainable Development Solutions Network, established to assist the United Nations in developing the post-2015 goals for sustainable development. He chairs the Thematic Group on Health in the SDSN.
The Lecture: India's economic growth in the last two decades has not been matched by its health indicators; they do not compare favorably with its peers among low and middle income countries. An under resourced health system is challenged by multiple disease burdens and a high level of health care, by related impoverishment. In the past two years there has been a wide ranging debate on universal health coverage (UHC) to provide greater efficiency and equity in the delivery of health services. The Indian Government has announced its commitment to advance UHC through the 12th Five Year Plan. The pathways for achieving that objective have not been clearly identified and debates continue on the role of the private sector and insurance. The State Governments have a key role to play in the design and delivery of UHC. Their response has been highly variable so far. This lecture will review the state of India's health and discuss the challenges and opportunities that lie on the road to UHC.
Prof. Muchkund Dubey, Former Foreign Secretary, Govt of India, will serve as Chair during the lecture and moderate the discussion. He is the President of the Council for Social Development (CSI) and Chairman of the Asian Development Research Institute, Patna. A former Ambassador, Professor Dubey teaches International Relations at the Jawaharlal Nehru University, Delhi and is Professor Emeritus at the Foreign Service Institute. He is currently researching a wide array of issues related to world economy, international monetary and trading systems, security and disarmament, South Asian cooperation and international relations.