Harsh Mander and Ananya Rao debate on communal violence

K Satchidanandan and Zahira Rahman debate on poetry and violence

Raj Liberhan and Lekha Roy debate on dissent in the public sphere

Sharankumar Limbale and Shankar Bagh debate on Dhasal and his heritage for the Dalit question

Anjali Gopalan and Vikramaditya Sahai debate on the way to respond to Section 377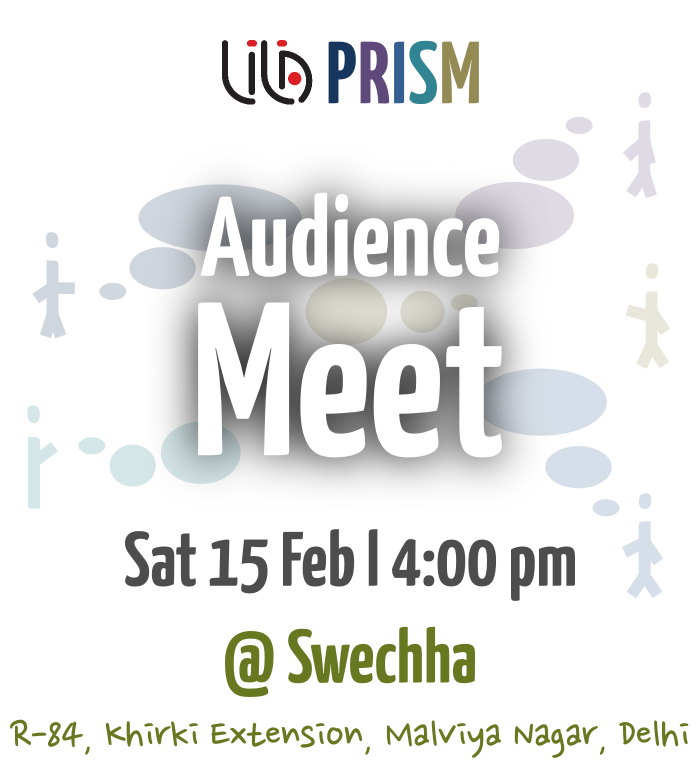 Mitra Phukan, Munish Tamang and Manjeet Baruah debate on the ever-present threat of racism in India.
Sarah Joseph and Rajgopal Saikumar discuss the lessons of the 49 days AAP government in Delhi.
Pepita Seth and Eddin Khoo discuss plurality, its threats and hopes.
Jaswant Singh and Vidya Subrahmaniam discuss the possibilities and hurdles of BJP as a centrist party
Rahman Shah, Puran Bhaat and Tapan Chakravarty discuss the integration of art in urban spaces
And do not miss our special debate series for the 2014 elections: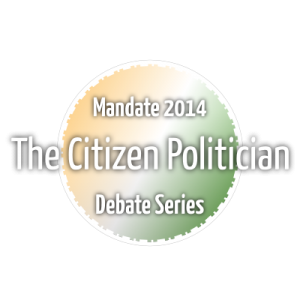 Brinda Karat and K Venu discuss the Left alternative
BRP Bhaska and Shashwati Goswami discuss the Media responsibility
Cheran and N Sathiya Moorthy discuss Sri Lanka and the UNHRC
Tarun Gogoi & Teesta Setalvad discuss the Congress today
Kumar Shahani and Rizio Yohannan Raj discuss a new Governance paradigm…
Susantha Goonatilake and Aaranya Rajasingam discuss Sri Lanka's stories…
Benoy K Behl & Rosalyn D'Mello discuss the Beauty of the life force…
Nalini Jameela and Luca Stevenson discuss Sex Work legislations…
Anoor Ananthakrishna Sharma and Ambroise C. Bukasa discuss
Mathematics and Beauty…
Sudheendra Kulkarni & Ananya Vajpeyi discuss
the Democratic & Secular Institution-Building…
Kala Ramesh & Len Anderson discuss
the details and particles of Beauty…
NS Madhavan & Hyginus Uchenna Okoronkwo discuss the aesthetics of the game…
MD Nalapat, Willie Mc Loud & Dominik Tolksdorf debate on the geopolitics of Crimea…
J John & Praveen Jha discuss today's faces of forced labour…
Speto & Samuel Buchoul look through the window of football…
Pramada Menon & Mavin Khoo redefine the queer…
Sujata Ashwarya Cheema & Ibrahim Abughali widen the scope…
Pushpamala N and Naman Ahuja re-discover the beautiful body…
Loulou d'Aki and Rich Rice find space as beauty and war…
Nikhil Govind & N Nagaraju discuss the writer's here…
MN Buch & Vinita Yadav question the concept…
KC Rosakkutty & Manoj Yesodharan discuss prohibition…
Somnath Bandyopadhyay & Nirmal Selvamony recall the powers of water…
26 Sept
Christian Nkanu & Pachuau Lalmalsawma discuss a new health management…
3 Oct
Pritham K. Chakravarthy & Amitabh Mitra discuss how a belief evolves…
10 Oct
P P Sneha & Hari Shankar Prasad ask the how and why of time…
17 Oct
ManMohini Kaul & Dipti Darshna Swamy discuss the Fijian aspirations…
24 Oct
Nandivad Rathnasree & Bhakti Niskama Shanta delight, deadlight, enlighten…
31 Oct
Hartosh Singh Bal & Vikram Kumar bring back history…
7 Nov
Pravakar Sahoo & Ludovic Aubin assess tomorrow's alternative world …
14 Nov
Gayathri & Himanjali Sankar play the familial understanding…
21 Nov
Ravi Agarwal & Himanshu Thakkar dry up the political language…
28 Nov
Glory Alexander & Rajesh Talwar on the methods of fighting…
5 dec
Irfan Habib & Kumkum Roy ponder on the challenges of the historian today…
12 dec
Satinath Sarangi & Thomas Crowley reaffirm alternatives of land governance..
19 dec
Will Simcoe & Meghna Chandra respond to the democratic hypocrisies…
26 dec
Saurav Das & Lijo Stephen Chacko rethink belief through the lights of Christmas…
2 jan
Priya Ravish Mehra & Anamika celebrate the interactions of their fields…
9 jan
T.P. Sreenivasan & Meena Alexander, insiders of the outside…
16 jan
Vinod Vyasulu & K Swaminathan open the GST box…
23 jan
Mallika Shakya & Guillaume Gandelin watch the tomorrow of revolutions…
Joe Keysor & Subhash Gatade look behind our fasces…
Sasanka Perera & Thiranjala Weerasinghe remain alert…
13 Feb
Vijay Pratap & Mukul Kesavan look behind and beyond the AAP surprise…
20 Feb
Lucy Peck & Jaideep Chatterjee between past, future… and present!
27 Feb
Divya Trivedi, Dunu Roy & C.R. Yadu reposition the land and its acts…
6 March
K. Shanthi & Ritu Dewan ask the Budget about the feminine…
13 March
Come Carpentier de Gourdon & Omar Sheira look passed the show business…
20 March
Gauhar Raza & George Szirtes on the roots of knowledge and creativity…
27 March
Abanti Bhattacharya & Agneya Singh discuss this long journey…
3 April
Esther David & Devasia M. Antony revive our old dreams of religious pluralism…
10 April
Manju Kak & S. Gopalakrishnan place words on our speechlessness…
17 April
Abhay Regi & Meenakshi Ajaykumar crisscross freedom, expression and censorship…
24 April
Maya Krishna Rao and Jasmine Lovely George move back and forth towards the times of gender…