More

More Information

When it comes to poetry, LILA is a believer – we stand by William Blake: "Poetry fettered, fetters the human race."
At LILA, we think of poetry as not just a mode of expression, but an attitude towards life. It is an attitude, our attitude, that believes in possibilities. Poetry for us is at once the fantastic "journal of a sea animal living on land, wanting to fly in the air" (Carl Sandburg) and "the most beautiful, impressive, and widely effective mode of saying things" (Matthew Arnold).
LILA's creative play is also illumined by the sense of lightness that Basho's poetry speaks of. It is that lightness which makes a poem's form and its content present themselves like a clear "river flowing over its sandy bed."
Revealing and representing our multi-faceted engagement with all things poetic, and our commitment to lend a poetic spirit to everything that we encounter, LILA now collaborates with Rædleafpoetry India (RLP India) to launch the Rædleafpoetry India Award 2013. LILA is RLP India's Media and Publicity Partner for this Award programme.
All poets writing in English and above the age of 18 can apply. There is no reading fee!!!
All entries must be submitted online on or before August 6th, 2013. Poets can either participate in the Long Poem category or the Short Poem category. The total award sum of INR 40,000 and citations will be presented at the award ceremony, in November 2013. Prize-winning entries will be published.
The Judges for RLP INDIA AWARD 2013 are Ranjit Hoskote, Arundhathi Subramaniam, Inua Ellams, R.K Singh and Kala Ramesh.
Please check submission guidelines and FAQ on the RLP INDIA website. If you have any submission-related queries, send us an email. Check out our website for more details.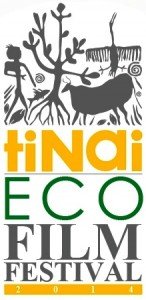 LILA's cultural mission includes the facilitation of an organic understanding of the act of living in our world and times. Through our translocal vision, we identify cultural expressions springing from specific earths, and nurture them so that they ramify and spread themselves into new skies. We gather eco-sensitive practices from various traditions, we create contemporary applications for those, and we collaborate with like-minded actors in various projects towards such results.
Accordingly, LILA is collaborating with the Department of Humanities, Birla Institute of Technology and Sciences, Pilani, K.K. Birla Goa Campus to organize the tiNai Ecofilm Festival on 31 January and 01 February 2014 at BITS Pilani, Goa Campus. This first annual Ecofilm Festival is organized by BITS Pilani and tiNai, a forum working on the promotion of ecocriticism in India, formerly known as OSLE-India. The Ecofilm Festival will present 50+ ecological and environmental films with insightful content to students, ecoenthusiasts, activists, journalists and filmmakers.
In the Tamil Sangam literature of the first centuries C.E., the term tinai denoted the modes used to classify poetry. In other words, tinais were devices for categorizing poetry, based on the nature, location, mood and type of relationship represented by the poems. Each tinai was vitally linked with a particular landscape and the imagery associated with that landscape – its flora, fauna, people, climate and topography. These were woven into the poems in such a way as to convey specific moods.
As a publicity partner of the tiNai Ecofilm Festival, LILA considers it very significant that the organic worldview as found in the Sangam literature is being reclaimed and promoted by the festival.
Send in your entries to this unique documentary fest. Please visit the TEFF website (hyperlink: www.teff.in) for more details.